OVERRIDE 2016
Selected Works
Alex Bag | team (gallery, inc.), New York, Los Angeles
Sanford Biggers | moniquemeloche, Chicago
Stephanie Brooks | Rhona Hoffman Gallery, Chicago
Tammy Rae Carland | Jessica Silverman Gallery, San Francisco
Rashid Johnson | For Freedoms
Caitlin Keogh | Bortolami, New York
Sterling Lawrence | DOCUMENT, Chicago
Vik Muniz | Rena Bransten Gallery, San Francisco
Iñigo Manglano-Ovalle | Christopher Grimes Gallery, Santa Monica
Joyce Pensato | Corbett vs. Dempsey, Chicago
Angelo Plessas | The Breeder, Athens
Cheryl Pope | moniquemeloche, Chicago
Bettina Pousttchi | Buchmann Gallery, Berlin, Lugano
Toiletpaper / Maurizio Cattelan & Pierpaolo Ferrari | Galerie Perrotin, New York, Paris, Hong Kong, Seoul
Wendy White | ANDREW RAFACZ, Chicago and VAN HORN, Düsseldorf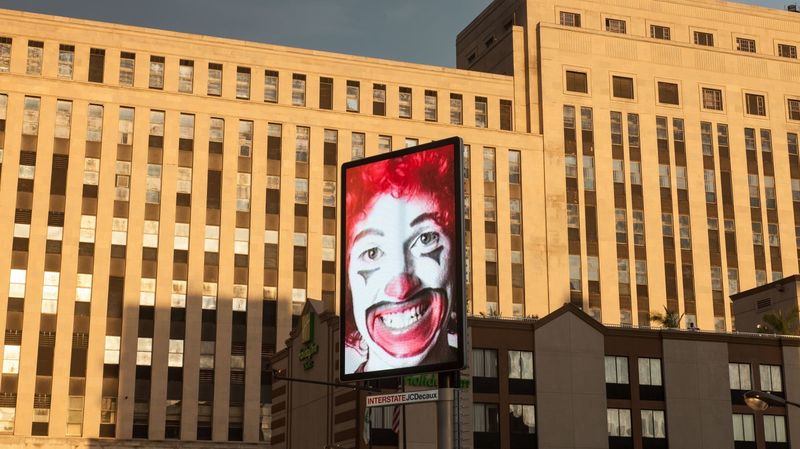 Alex Bag
His Girlfriend is a Robot (1996)
Courtesy of team (gallery, inc.), New York, Los Angeles
In this image, a film still from His Girlfriend is a Robot (1996)—a videotape transferred to digital storage—Bag employs her typically sardonic wit to skewer depictions of gender and beauty within popular media. Creating a fake TV show about a dislikable male character who cannot get a girlfriend, and so purchases a robot instead, the still image depicts an actor in a Ronald McDonald costume, from a moment in the video where Bag parodies a commercial for McDonald's happy meals.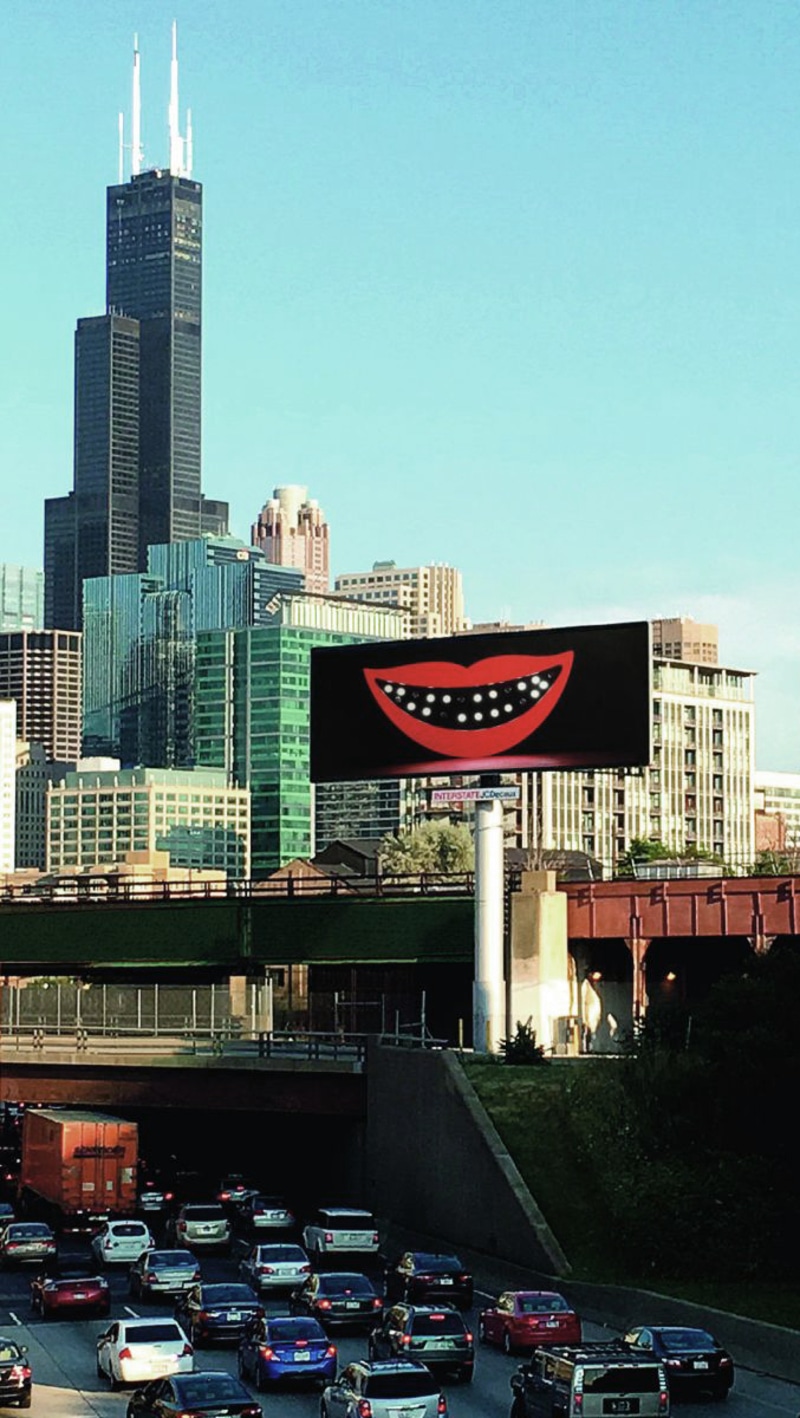 Sanford Biggers
Cheshire (2016)
Courtesy of moniquemeloche, Chicago
New York-based artist Sanford Biggers' work takes problematic images and references to US and world history and attempts to transcend their gravity, horror, and psychological vestiges. Cheshire is a direct example of this approach, referring to both Lewis Carroll's infamous cat and the iconic grin of blackface minstrelsy, and is a recurring motif in many of his works. The image is from a 2007 sculpture of a big, red-lipped smile, where the teeth and lips light up in random patterns creating a carnival-esque atmosphere. The grin also appears in Biggers' quilt paintings, most recently as the central figure in his solo show, the pasts they brought with them at moniquemeloche, Chicago in 2016.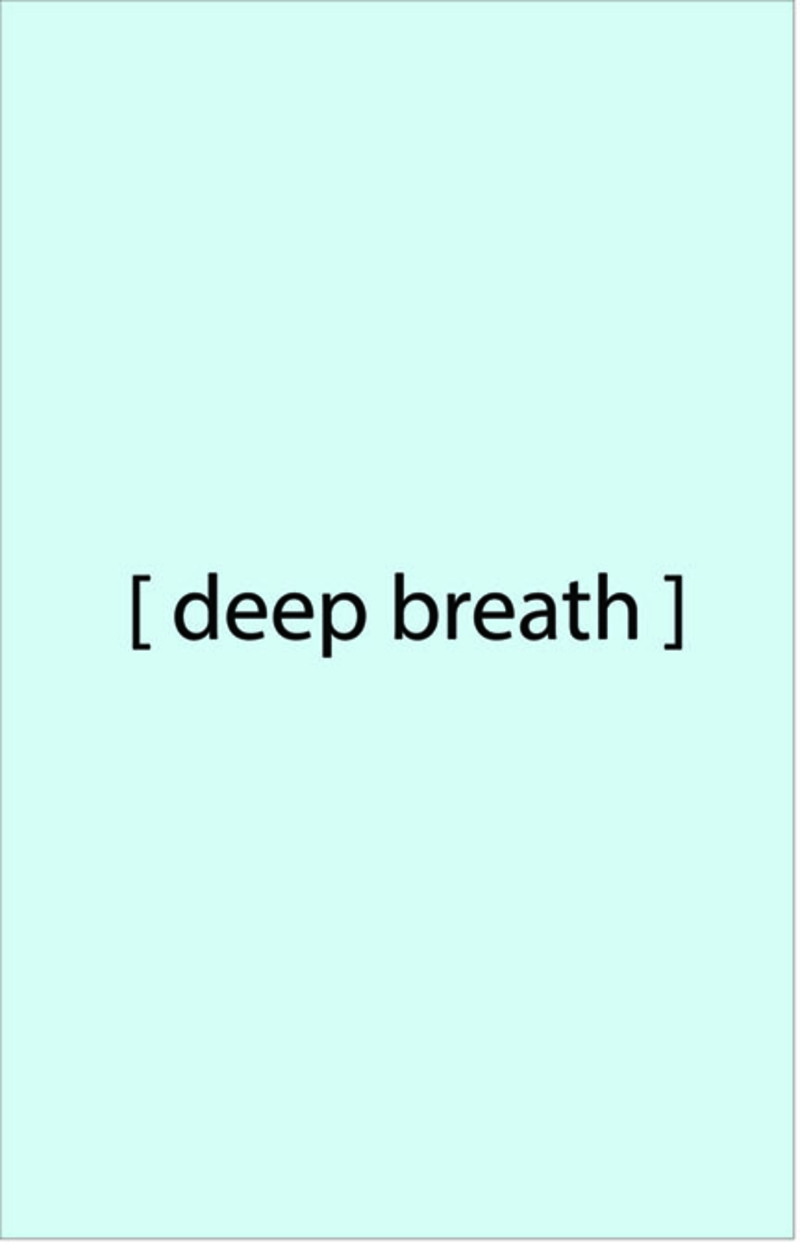 Stephanie Brooks
meaningful glance and deep breath (2016)
Courtesy of Rhona Hoffman Gallery, Chicago
Chicago-based artist Stephanie Brooks tweaks the canons of Conceptual and Minimalist art with her sleek signs and 3dimensional objects that wryly comment on our utilitarian modes of delineation. Using found writing that is often extracted from self-help manuals or bureaucratic forms, Brooks reconfigures the language of these seemingly objective texts in order to bring to light the multiple meanings inherent in them. While her works carry the look of poetic abstractions, upon closer inspection they can be seen as representations of everyday standardizations.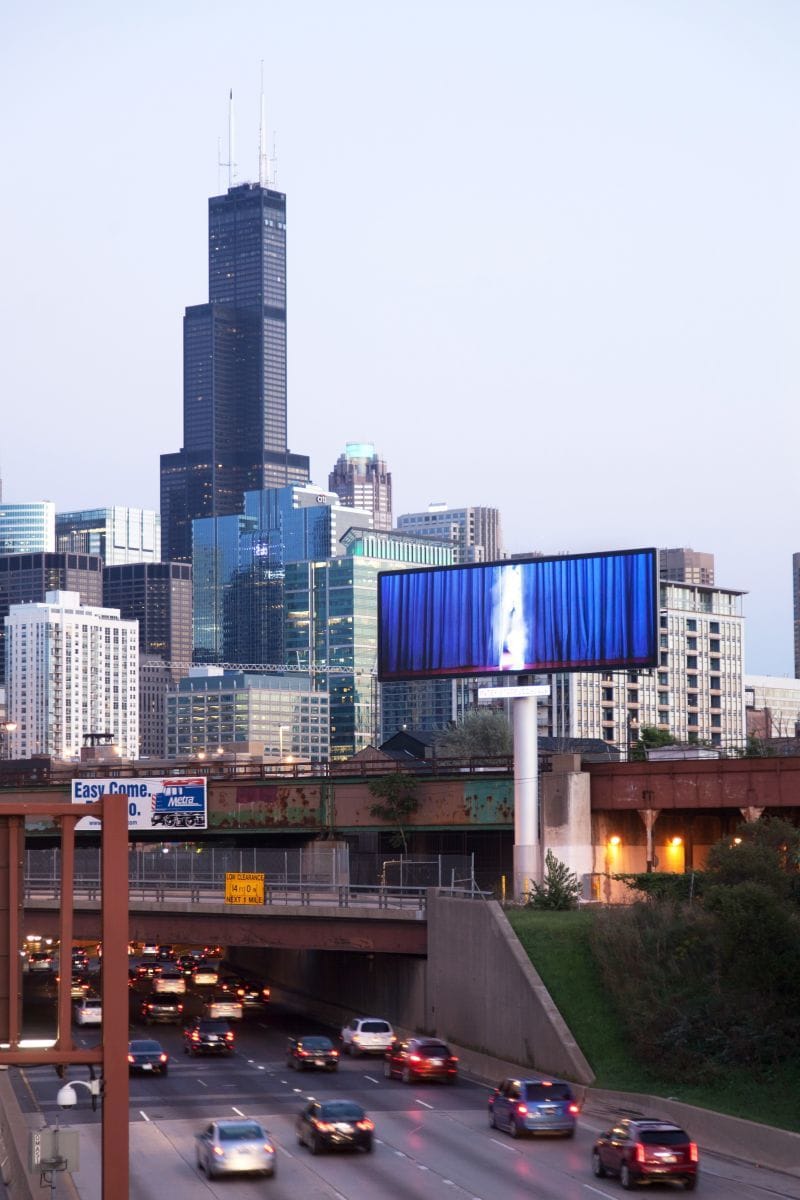 Tammy Rae Carland
Smoke Screen (2013) and Untitled #3 (2002)
Courtesy of Jessica Silverman Gallery, San Francisco
Carland's large-scale color photographs explore themes of live performance and death, absence and presence, and the magic of the ephemeral. Smoke Screen stars a waft of mysterious fog, which emanates from a suggestive slit between two blue stage curtains, whereas the Lesbian Beds series documents various slept in beds as found under natural light. Shot from above, these intimate, domestic scenes are transformed into lush color fields and emotive abstractions where bodily traces remain as enigmatic impressions. The work advances Carland's ongoing exploration of the tension between absence and desire, public and private experience, art history and sexuality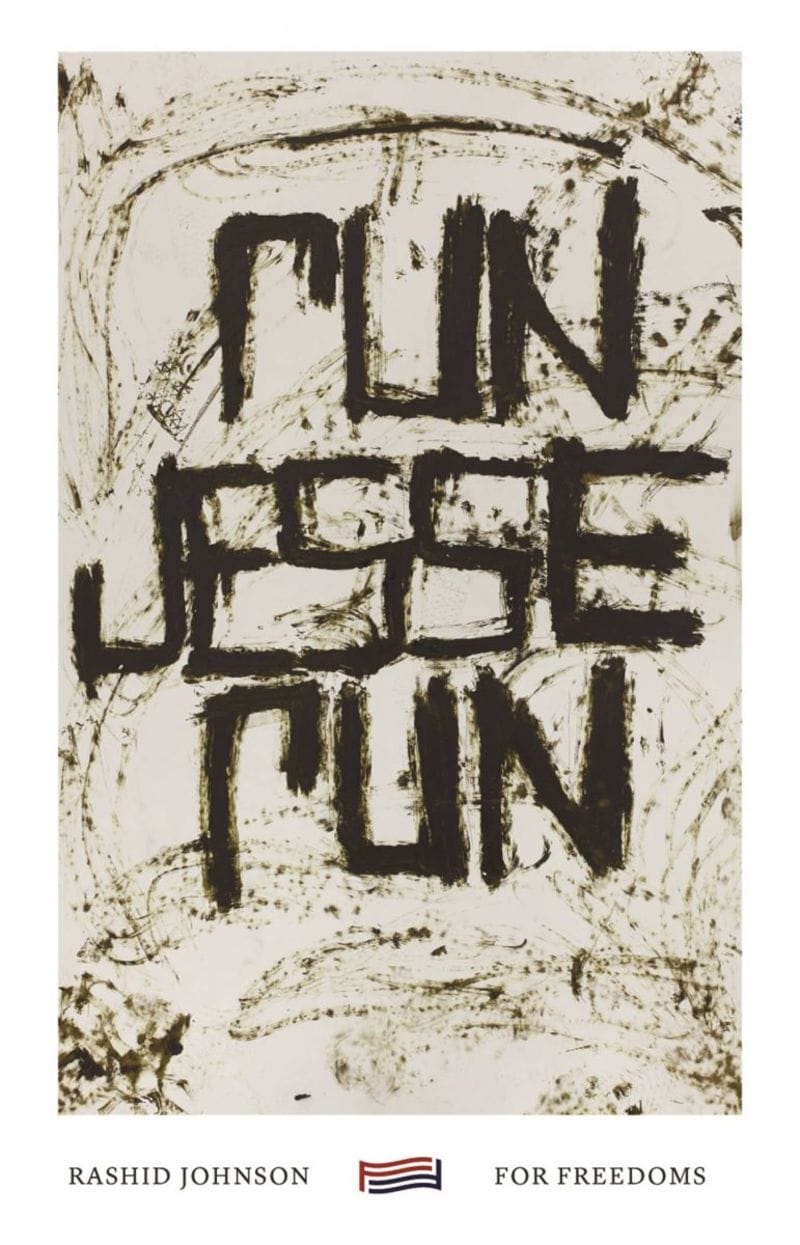 Rashid Johnson
Run Jesse Run (2016)
Courtesy of For Freedoms
Created exclusively for new artist-run super PAC, entitled For Freedoms, Rashid Johnson's Run Jesse Run speaks to black excellence in times of political upheaval. The work recalls track and field star Jesse Owens' four gold medal wins during the 1936 summer Olympics in Nazi occupied Berlin, as well as civil rights activist Jesse Jackson's presidential runs in the 1980s. The invitation to exhibit with the super PAC provided Johnson the opportunity to realize this work, which he was inspired to make over a decade ago. Founded by Hank Willis Thomas and Eric Gottesman, For Freedoms uses art to inspire deeper political engagement for citizens who want to have a greater impact on the American political landscape. The organization's intentions are not to sway the public's interest toward one party or the other, but to encourage new forms of critical discourse surrounding the 2016 presidential election.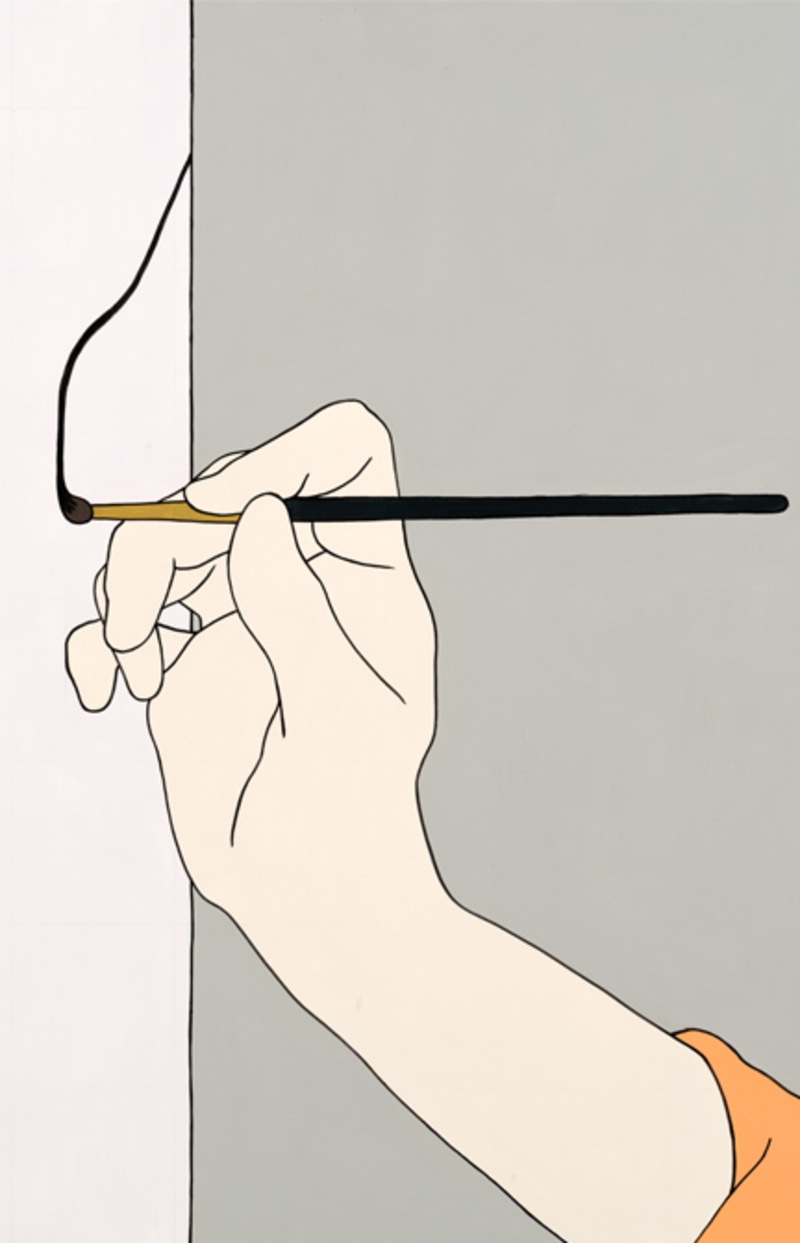 Caitlin Keogh
Painting and Listening (2016)
Bortolami, New York
Caitlin Keogh's Painting and Listening is a self-reflexive work and a droll meditation on the act of painting. Keogh refers to the tableau as an "art-positive image," an anodyne and perhaps gratuitous depiction of working. In Painting and Listening, Keogh renders her own hand in the act of painting; an image of what she sees as she works; a painting in progress rather than the final result. Keogh calls the work, "an intimate studio picture," the title of which describes painting as, "a receptive headspace rather than a declarative one," no matter to what she might be listening.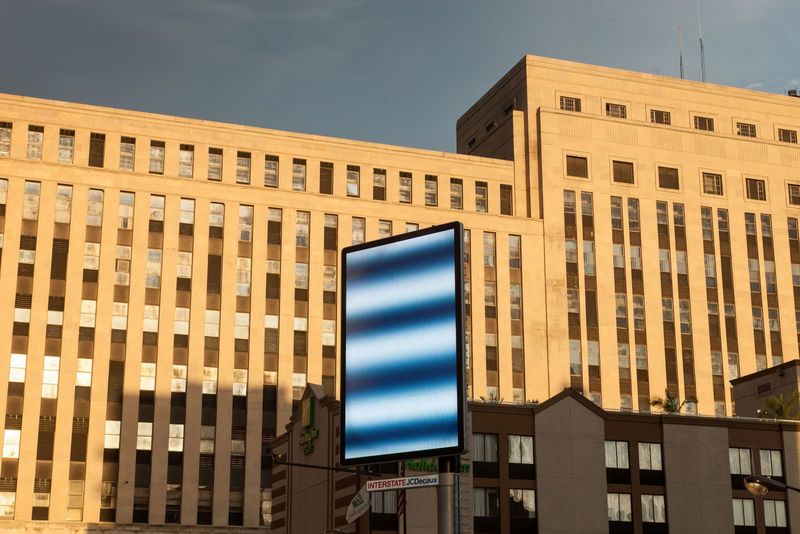 Sterling Lawrence
Residual Gaze of a Once Ritual Glow, Gradient 145 (2016)
Courtesy of DOCUMENT, Chicago
Sterling Lawrence started his Gradient series in 2011. Residual Gaze of a Once Ritual Glow, Gradient 145 takes cue from the site-specificity of the CDN billboards which are intended to maximize advertisements for an audience within a given space—the image reads as an interruption to the daily content. Shifting context from the series of sweeping gradual gradients, into a tight series of successive gradations, this frequency compacts the image pushing it outward from the framing of the billboard—at once reminiscent of techniques used in painting to reveal form, and the fluorescent tubes used for backlit advertising.

Vik Muniz
George Stinney Jr. (2016)
Courtesy of Rena Bransten Gallery, San Francisco
This work is from Vik Muniz' Album series. In this series, he creates images using cut up pieces of found photographs that he has collected for many years. This particular work depicts the mug shots of George Stinney, Jr. In 1944, at fourteen years old, he was the youngest person in the United States to be sentenced to death and executed. Seventy years later, his conviction was posthumously vacated after it was determined that he was not given a fair trial.

Iñigo Manglano-Ovalle
A Single Iceberg (2007/2015)
Courtesy of Christopher Grimes Gallery, Santa Monica
Chicago-based artist Iñigo Manglano-Ovalle's works are engaged in an investigation of how certain extraordinary forces and systems—both natural and manmade—perpetually reshape our world. In A Single Iceberg, the artist photographed one iceberg from multiple perspectives and then flipped, inverted, and applied a sepia tone to the images. Originally presented as a grid, the sum of the individual photographs can be thought of as representing the "whole" iceberg. While the iceberg is actually drifting, the photographs represent a moment in time within the broader definition of climate.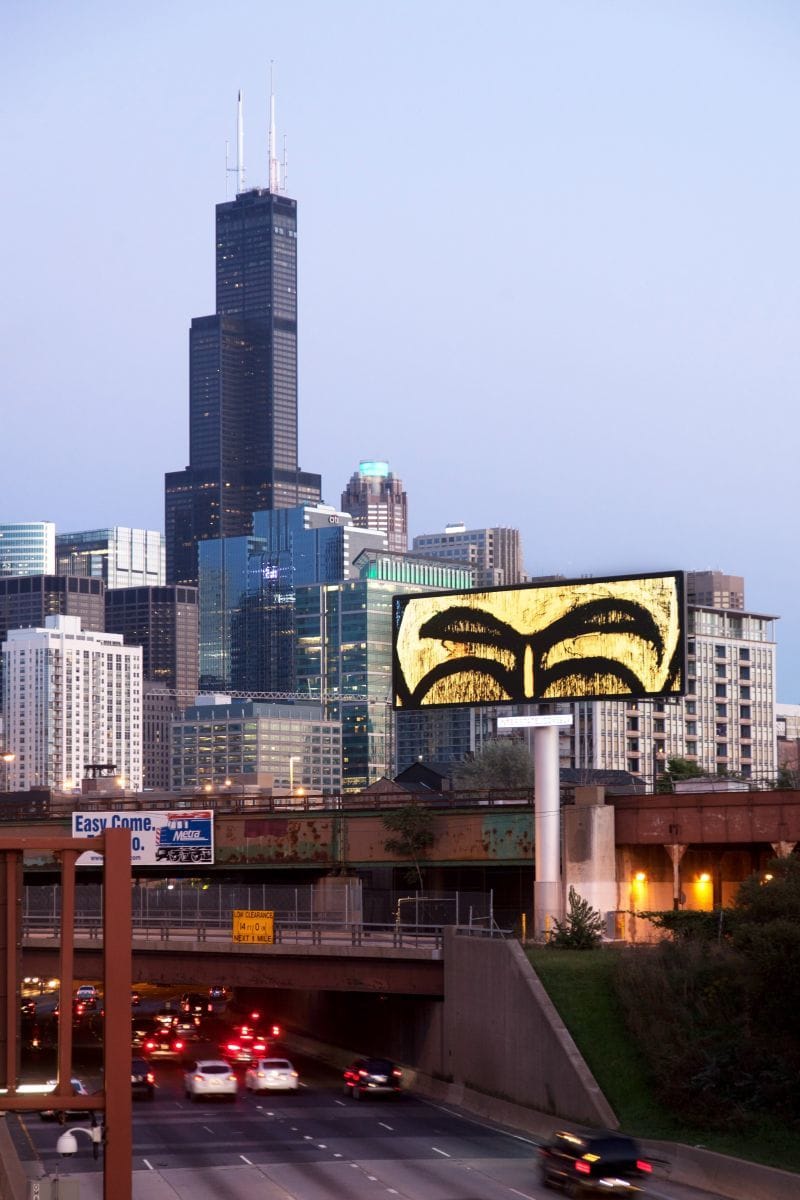 Joyce Pensato
Bo Bo Batman (2016)
Courtesy of Corbett vs. Dempsey, Chicago
Working largely in black and white, and often with signature images drawn from comics and popular culture, including Batman, Donald Duck, Mickey Mouse, and Homer Simpson, among others, Joyce Pensato is an exuberant expressionist painter. A native to Brooklyn, she has lived and worked in the borough for her entire career. Over the last fifteen years, Pensato has garnered an international reputation for her darkly provocative and often poignant paintings. With Bo Bo Batman, Pensato returns to one of her favorite sources, the caped crusader's iconic bat eared mask. Boldly painted in black and gold, the work represents a departure from Pensato's historically black and white palette.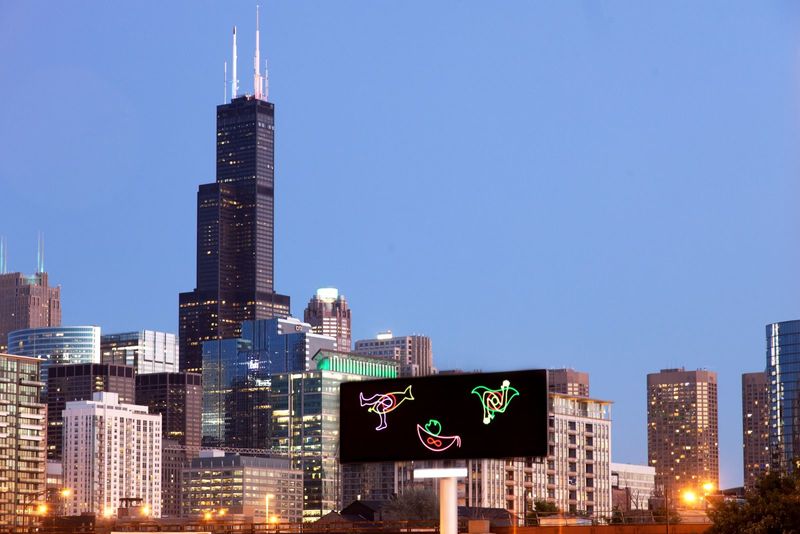 Angelo Plessas
Fauna Magica (2016)
Courtesy of The Breeder, Athens
Fauna Magica is an energy symbol, a talisman ☯ aimed to bring good luck ↂ and enhance positive vibes on the streets and passerby. ◘ Fauna Magica refers ◐ to symbols ♆ inspired from the iconography of Ancient Greece ☗ and ⟒ Mesopotamia ♝ but also from the familiarized symbols ↺ of internet culture ☈. In today's hyper-connected ✆ reality ☌ a new ⚗ techno-paganist  iconography is emerging and is spreading mainly through ✄ copy paste Unicode characters and Emoticons. ▣ Fauna Magica is ☘ simultaneously a spontaneous portrait ₪ that consists ✍ of anthropomorphic elements ☻ flying creatures ♞ symbols relating to primitive phenomena like birth ⚲ fertility ✿ catharsis ☨ but also more contemporary experiences like connectivity ♺ communication ⟿ physical rebirth ☍ and creativity ✍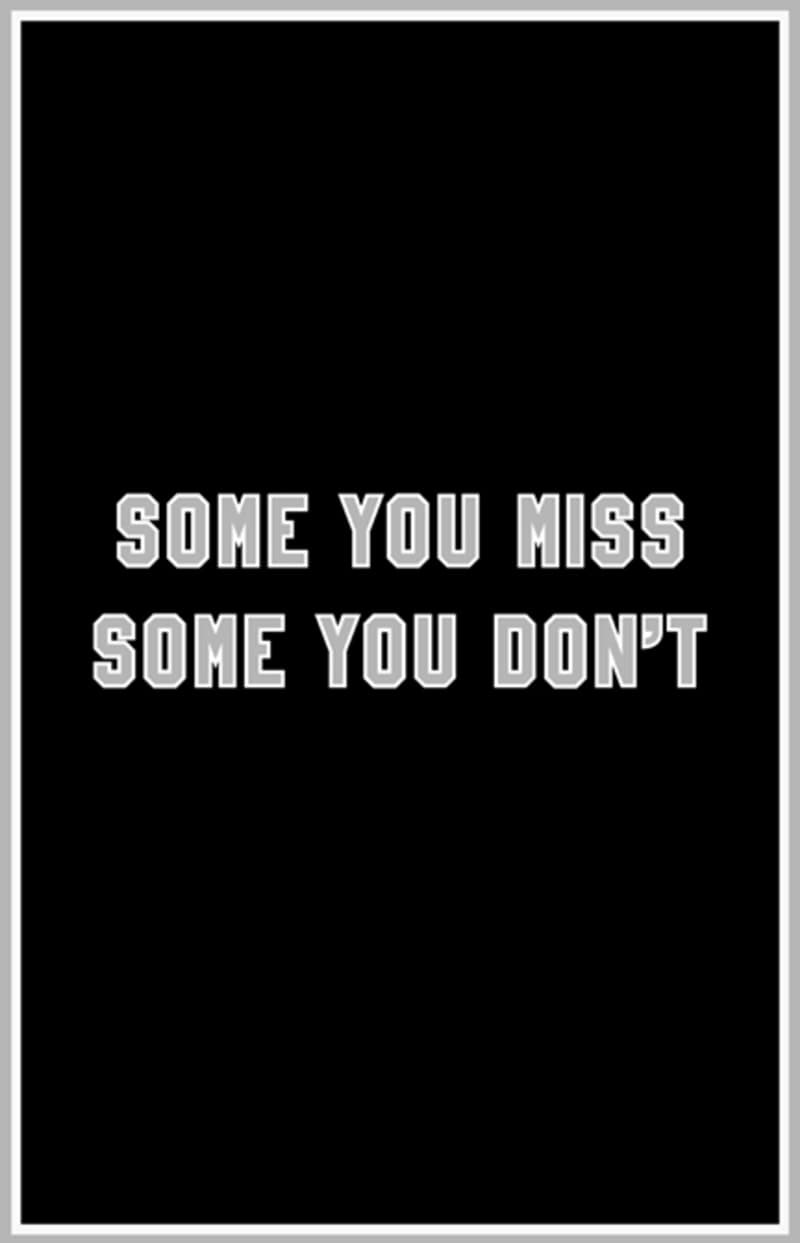 Cheryl Pope
SOME YOU MISS SOME YOU DON'T (2016)
Courtesy of moniquemeloche, Chicago
Cheryl Pope's work questions and responds to issues of violence and oppression as it effects the identities of individuals and communities. Through the experiences and perspectives of young people, Pope explores the power of language in a series of large scale banners–like those found in a sports arena. SOME YOU MISS SOME YOU DON'T stems from conversations Pope had while visiting Stateville Correctional Center. This opportunity served to emphasize Pope's focus on forging new connections between institutions and communities, opening up spaces for otherwise marginalized voices to be seen and heard.

Bettina Pousttchi
World Clock (Los Angles/Doha) (2011/2013)
Courtesy of Buchmann Gallery, Berlin, Lugano
Bettina Pousttchi contemplates systems of time and space in her artistic practice. Between 2008 and 2016, she traveled around the globe to create World Time Clock, a series of twenty-four photographs taken in twenty-four different time zones. In each location, the artist captured a picture of a public clock at the same local moment: five minutes before two in the afternoon. Representing places as far-flung as Mexico City, Bangkok, and Tashkent, the images together suggest what the artist calls an "imaginary global synchronism." The series also charts the reach of colonial power, showing, for example, how imitations of London's iconic Big Ben denote the public time in faraway places like Mumbai, Sydney, and Cape Town. This billboard image shows two clocks from two different time zones, which also implies two (or more) different national identities. The billboards will thus show an emblematic picture of the synchronicity of time, of borders, nations and identities.
Toiletpaper / Maurizio Cattelan & Pierpaolo Ferrari
Untitled (2016)
Courtesy of Galerie Perrotin, New York, Paris, Hong Kong, Seoul
Some people love what you do, others hate it but most of them don't give a shit.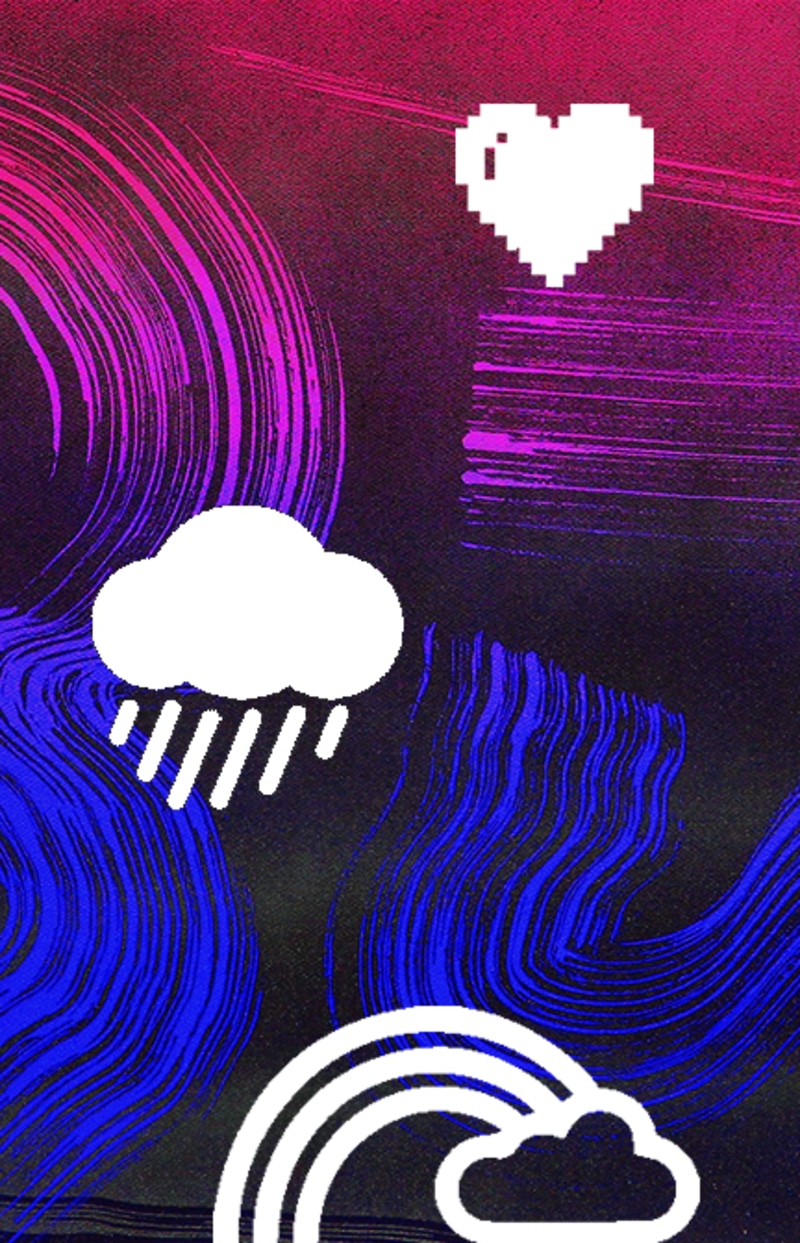 Wendy White
Pleasure II and Pleasure I (2016)
Courtesy of ANDREW RAFACZ, Chicago and VAN HORN, Düsseldorf
These works, made especially for OVERRIDE, integrate brushwork from White's atmospheric airbrush paintings with quintessential images of optimism. Presented emoji-style in clean black and white against highly textured grounds, the symbols also represent weather and health conditions—a rain cloud, a pixelated heart, a rainbow. The title, Pleasure, suggests a dark or perhaps more ironic read, questioning the nature of symbols as both signs and brands.