IN/SITU 2017
Chronopolitics
Curated by Florence Derieux
---
Installed within the expansive, vaulted architecture of Navy Pier's Festival Hall, IN/SITU features large-scale, suspended sculptures and site-specific works. Independent Curator Florence Derieux curated a selection of works featuring artists from leading international exhibitors participating in the 2017 exposition.
Installation view, Sanford Biggers: Subjective Cosmology, Museum of Contemporary Art Detroit, 2016.

Image courtesy of the artist and Monique Meloche Gallery, Chicago. Photo credit: Museum of Contemporary Art Detroit.

Lara Schnitger. Suffragette City, 2015-2017. Cotton and linen, quilted and bleached. Dimensions Variable. Courtesy the artist and Anton Kern Gallery, New York.

Troika (Conny Freyer, Eva Rucki, Sebastien Noel). Virtual Failure, 2017. 18,900 Colored 16mm dice; 16.73 x 3.2 feet x 0.6 inches. Courtesy of Anne Mosseri-Marlio Galerie, Basel.

Tom Burr, Bitch, Immediately After Vinyl, 2004. Stained plywood, metal structure and vinyl flower. 65 x 31 x 71 inches / 165 x 79 x 180 cm. Courtesy of the artist and Bortolami, New York.

Wang Du. Psychiatrie et Cardiologie, 2016. Courtesy of Galerie Laurent Godin.

Manish Nai. Untitled, 2017. Used clothes and wood. Dimensions Variable. Courtesy of Kavi Gupta, Chicago.
Participating Artists
Sanford Biggers | moniquemeloche, Chicago
Tom Burr | Bortolami, New York
Alex Chitty | PATRON, Chicago
Bethany Collins | PATRON, Chicago
Nate Lowman | Maccarone, New York, Los Angeles
Lavar Munroe | Jenkins Johnson Gallery, San Francisco, New York
Manish Nai | Kavi Gupta, Chicago
Dan Peterman | Rhona Hoffman Gallery, Chicago
Lara Schnitger | Anton Kern Gallery, New York
Hiroshi Senju | Sundaram Tagore Gallery, New York, Singapore, Hong Kong
Troika (Conny Freyer, Eva Rucki, Sebastien Noel) | Anne Mosseri-Marlio Galerie, Basel
Wang Du | Galerie Laurent Godin, Paris
Curatorial Statement
On April 22, 1922, a heated debate took place at the French Society of Philosophy in Paris between the philosopher Henri Bergson and physicist Albert Einstein about the nature of time. Famously, the latter put forward the two ways that time could solely be understood—physically and psychologically—and contradicted Bergson's thesis on the possibility of a third dimension, of experiencing time philosophically. This quarrel marked a rupture, embodying an important moment of transformation between the conception and notion of time. Since this moment, the perception of time has been the subject of ideological discourse. However, it is space rather than time that is most often associated with the term 'politics.'
While the mention of geopolitics has largely dominated in the realm public debate, the term chronopolitics, or the politics of a time, remains a marginal and rarely used expression. Its potentials refer to the role played by time within our societies—viewed instead through the lens of social change. Art is an essential factor of this change. Politics, which is often described as an "art of the necessary," is a matter of time.
As with Foucault, who outlined the many possibilities offered by art to construct other times—not only to question history, but also to invent different futures—the artists featured in Chronopolitics share an approach to the role and impact of its measure on our contemporary social, political, and cultural structures. Using a wide range of mediums—from painting, sculpture, installation, and textile works, to performance—the 2017 IN/SITU program explores the idea of time in various ways. Evoking terms such as immediacy, instantaneity, simultaneity, ubiquity, imminence, permanence, impermanence, chance, probability, memory, remembrance, these artists' works question the temporal conditions, or episodes, that disturb our traditionally linear understanding of time and progress. In doing so, they allow us to experiment, evaluate, imagine, and reimagine our own relation to the real.

Visibility | Invisibility — Sculpture in Everyday Space
Artist Nina Beier (STANDARD (OSLO), joségarcía, mx), artist Tom Burr (Bortolami Gallery and IN/SITU 2017). Moderated by EXPO CHICAGO Director of Programming and THE SEEN Editor-in-Chief Stephanie Cristello
What is the responsibility of formalism in the twenty-first century? This panel traces the work of contemporary artists whose diverse sculptural practices are inflected, transformed or reflective of their environment—from public space, to galleries, and institutions. Tracing the implications of visibility and invisibility through work that both adopts and appropriates existing materials, this discussion will address the poetic and political consequences of how works appear (or disappear) in a given context through the lens of object-making.
IN/SITU: Chronopolitics
Moderated by Florence Derieux (2017 IN/SITU Curator)
Join IN/SITU Curator Florence Derieux for a panel discussion with select artists from the 2017 program, Chronopolitics. Featuring large-scale suspended sculptures and site-specific works within the exhibition hall, IN/SITU is presented within the vast vaulted architecture of Navy Pier.
See the full 2017 /Dialogues Program here.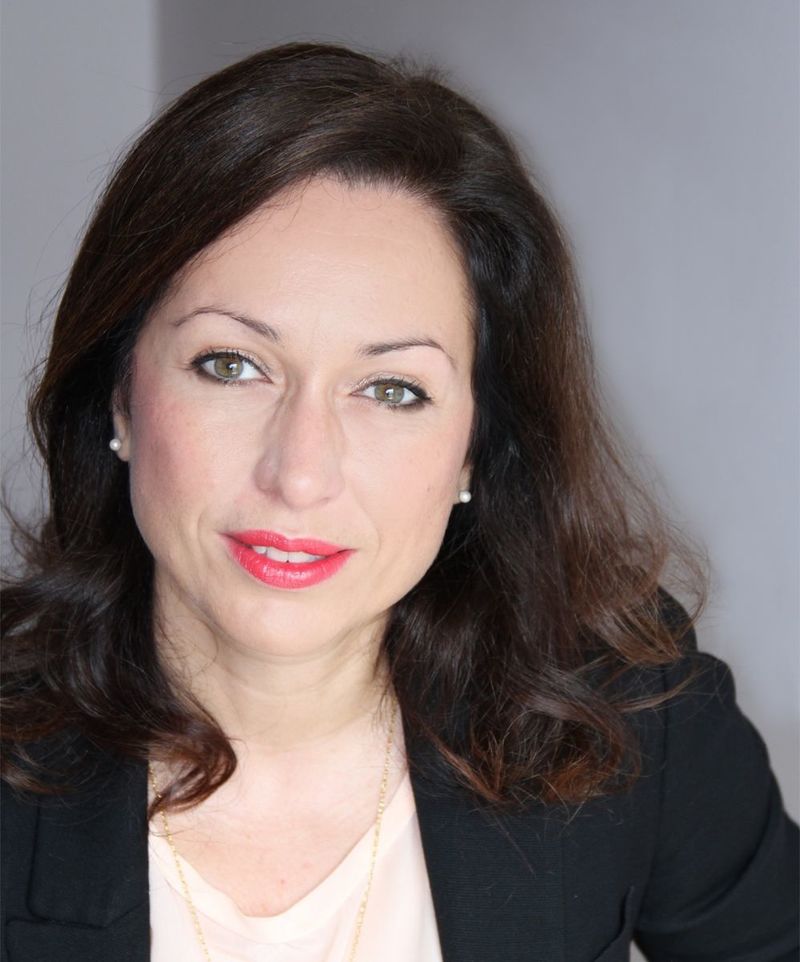 Prior to her work as an independent curator, Derieux held positions at Centre Pompidou Foundation and the Centre Pompidou, as Director of the FRAC Champagne-Ardenne (2008–2016); Curator of Art Basel Parcours (2013–2015); Associate Curator of Le Magasin-Centre National d'Art contemporain in Grenoble (2007); Curator for Contemporary Art of the Museum of Fine Arts in Lausanne (2005–2006); Deputy Director of the Picasso Museum in Antibes (2002–2004); and Curator at Palais de Tokyo in Paris (2000–2002). Derieux has published numerous catalogs and contributed texts to a number of publications and magazines. Her most recent publications include Tom Burr Anthology: Writings 1991–2015 (Sternberg Press, 2015) and Agnes Denes: Work 1969–2013 (Mousse Publishing, 2016). She was a member of the Artistic Committee of Etant donnés, the French-American Fund for Contemporary Art (New York) from 2012–2016, and also serves as Artistic Advisor of the Atelier Calder in France since 2016.
Past curators include Louis Grachos (2015 | Dr. and Mrs. Ernest C. Butler Executive Director of The Contemporary Austin), Renaud Proch (2014 | Executive Director, Independent Curators International), Shamim M. Momin (2013 | Los Angeles Nomadic Division), and Michael Ned Holte (2012 | writer and independent curator).