IN/SITU Outside 2017
IN/SITU Outside provides the opportunity for EXPO CHICAGO Exhibitors to present temporary public art installations situated along the Lakefront and throughout Chicago neighborhoods, presented in partnership with the Chicago Park District (CPD), the city of Chicago's Department of Cultural Affairs and Special Events (DCASE), and Navy Pier.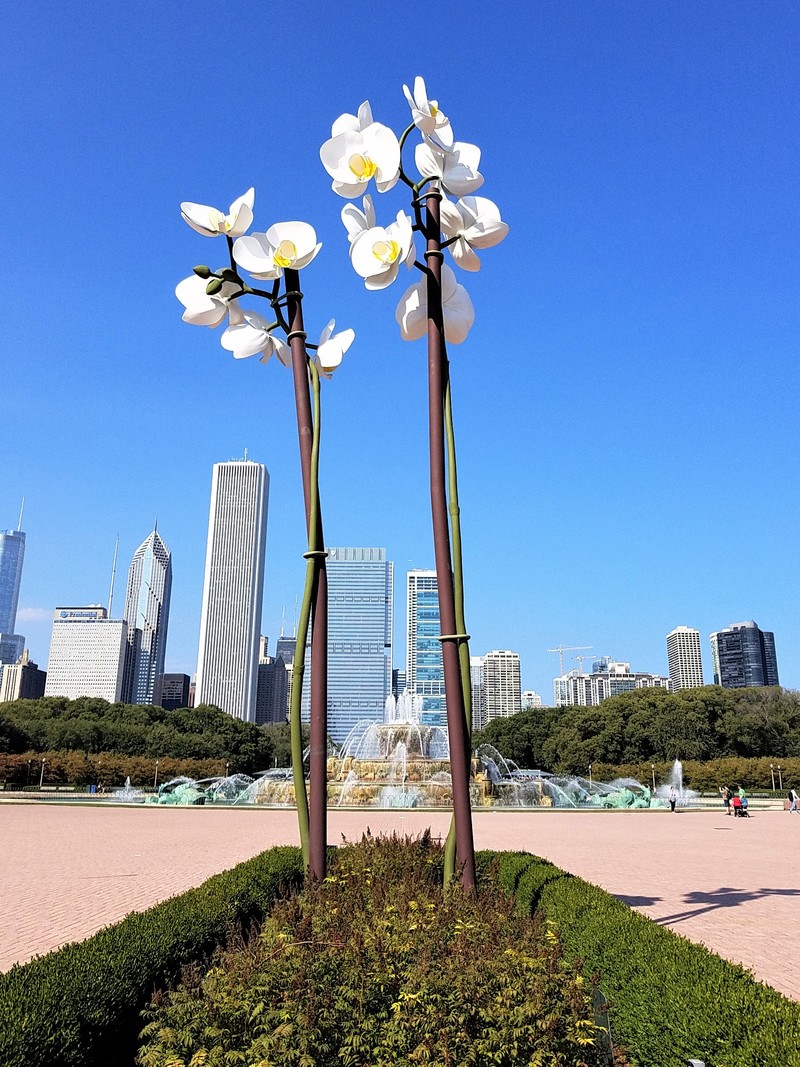 Isa Genzken | Two Orchids (2015), David Zwirner
Located at Buckingham Fountain Plaza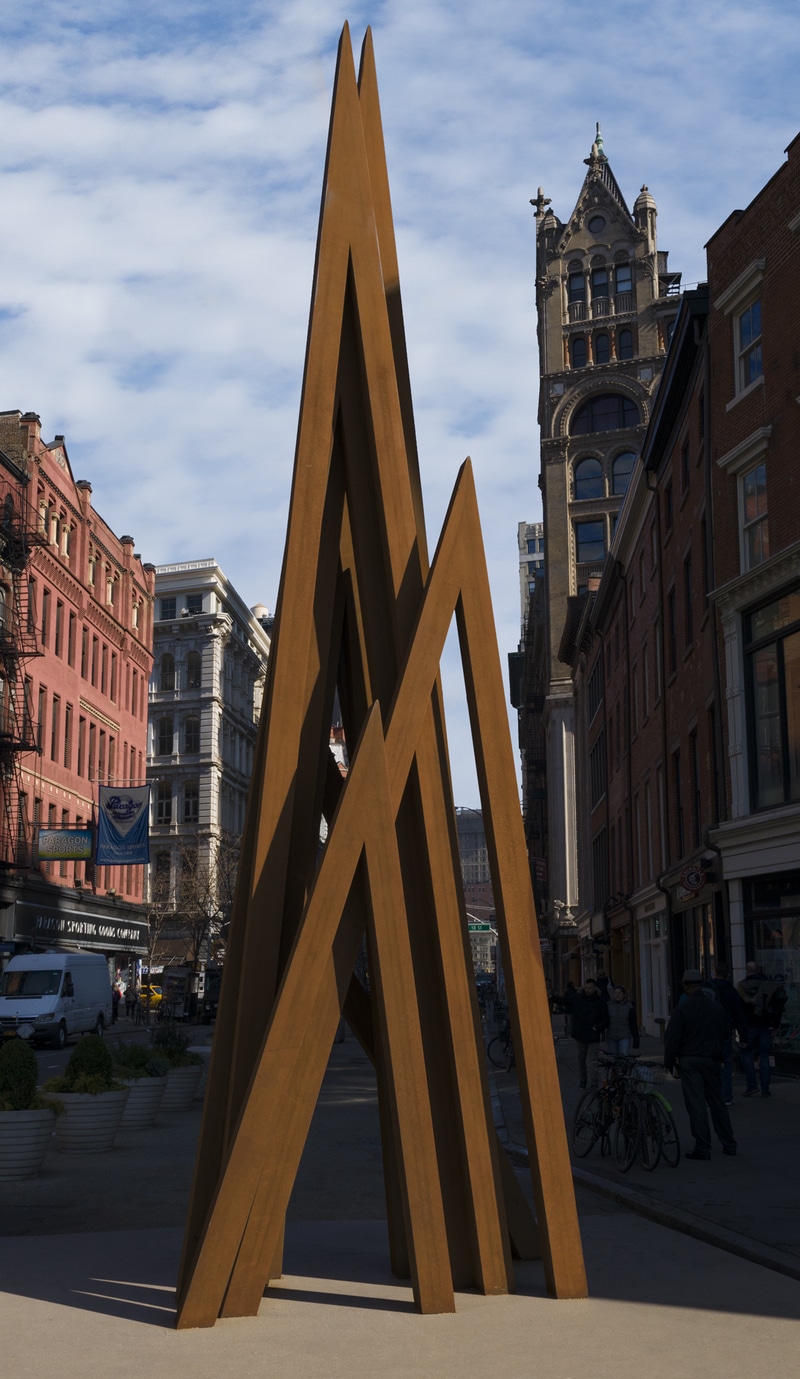 Bernar Venet | Disorder: 9 Uneven Angles (2015), Paul Kasmin Gallery
Located at Congress Parkway and Columbus Drive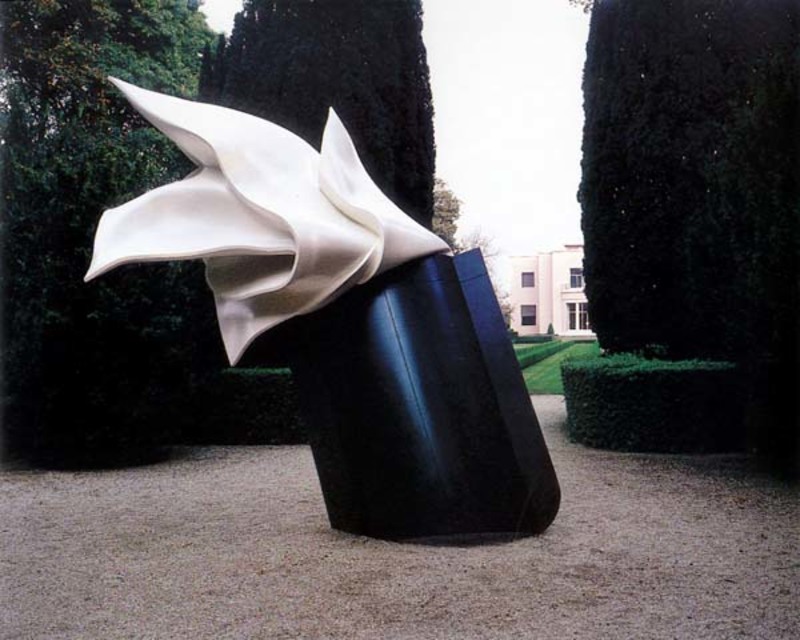 Claes Oldenburg & Coosje van Bruggen | Architect's Handkerchief (1999), Paula Cooper Gallery
Located at 860-880 N Lake Shore Drive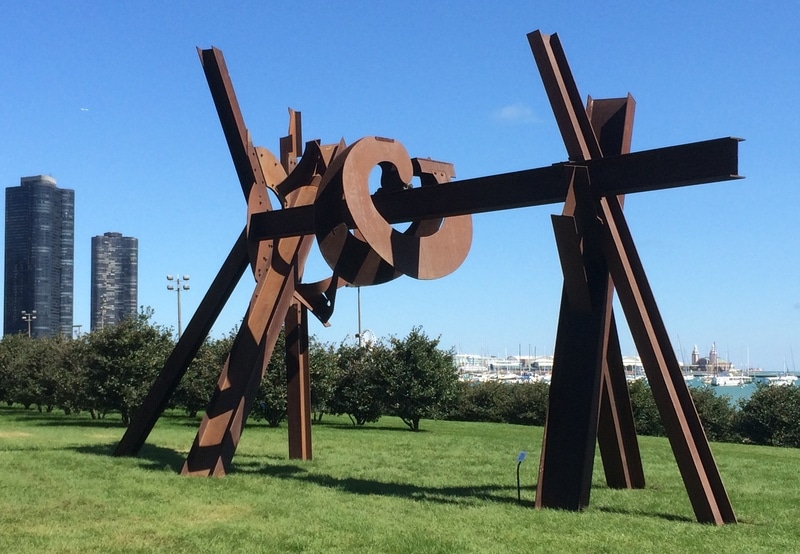 Mark di Suvero | Magma (2008-2011) and Destino (2003), Paula Cooper Gallery
Located at Queen's Landing and East of Lakeshore Drive / 53rd Street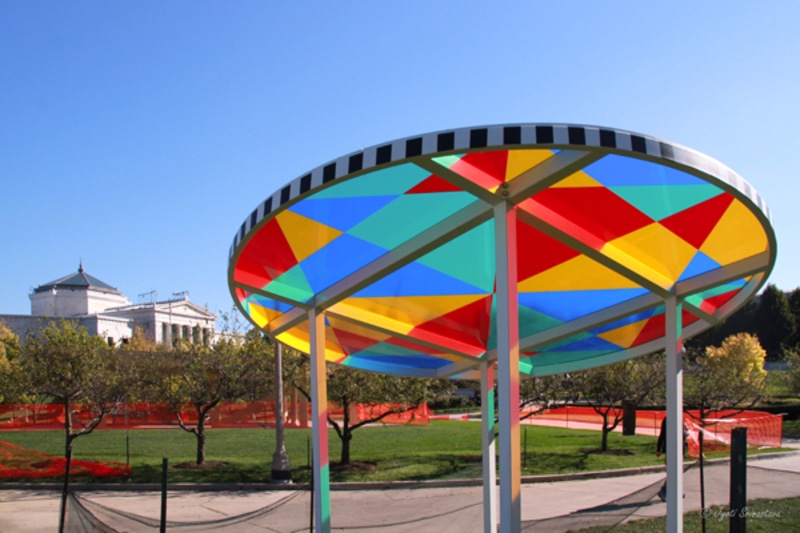 Daniel Buren | Attrape-soleil (2013), Bortolami
Located on Chicago Museum Campus
Chicago Park District Public Art Installations On View In September
---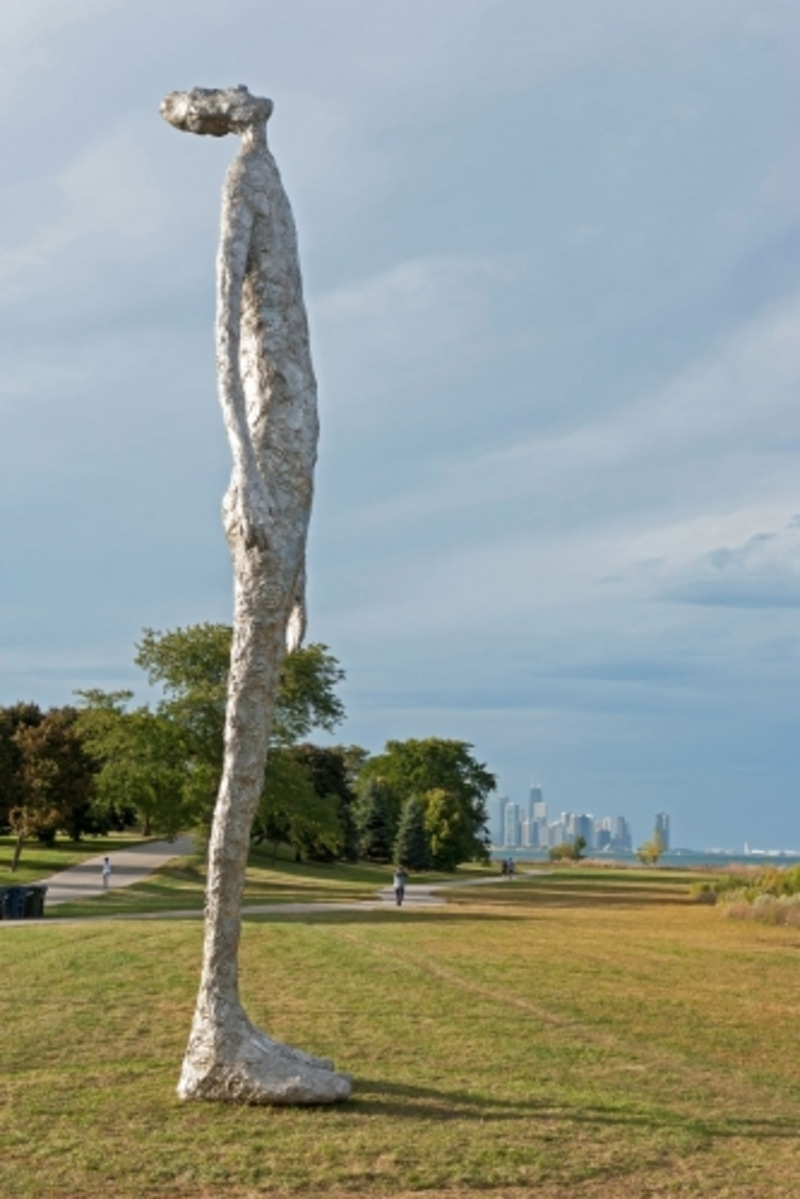 HERB ALPERT | SPIRIT TOTEMS (2010–2012), COURTESY OF THE ARTIST
Located at the Field Museum South Steps Plaza
TOM FRIEDMAN | LOOKING UP (2015), LUHRING AUGUSTINE
Location 4700 South Shore Drive
JOHN HENRY | CHEVRON (2007), NOVAK CONSTRUCTION
Located at Diversey Harbor Inlet
JIM HODGES, WITH LIBERTY AND JUSTICE FOR ALL (A WORK IN PROGRESS) COURTESY OF THE ARTIST
Presented on CTA Buses—Chicago Loop
INDIRA JOHNSON | 10,000 RIPPLES (2012), COURTESY OF THE ARTIST AND CHANGING WORLDS
Located South of Diversey at Lake Shore Drive
INDIRA JOHNSON | 10,000 RIPPLES (2016), COURTESY OF THE ARTIST AND CHANGING WORLDS
Located just East of Iowa Building, North of Museum of Science and Industry
ROBERT LOBE | EASTERN HOPHORNBEAN (1992) AND NATURE'S CLOCK (2006), RHONA HOFFMAN GALLERY
East Soldier Field / Located East of McCormick Place at Burnham Harbor Inlet and North
JOEL SHAPIRO | UNTITLED (2002-2003), PACE
Located on Jackson Boulevard East of Lake Shore Drive
CHRISTOPHER WOOL | UNTITLED (2013) LUHRING AUGUSTINE
Located at Buckingham Fountain Plaza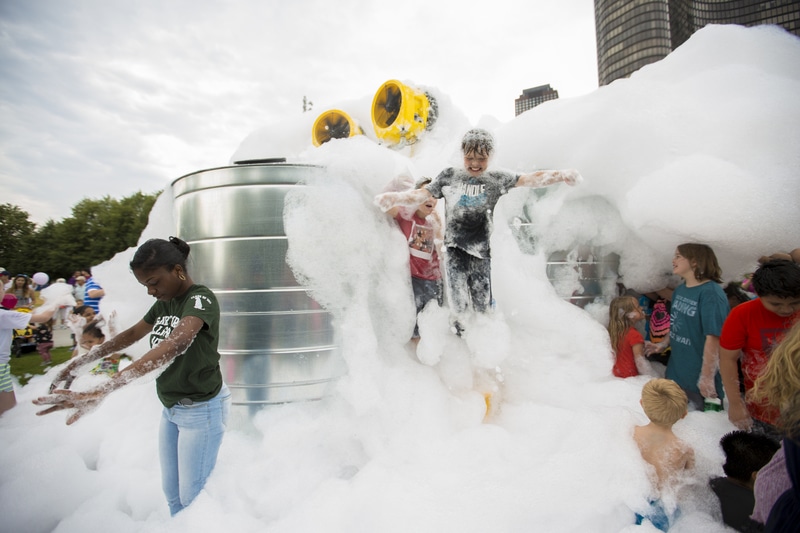 Roger Hiorns | A retrospective view of the pathway, Luhring Augustine
Hiorns' interactive art piece is comprised of large-scale stainless-steel tanks, a compressor and foam, presenting the idea of continuous change in a joyous and ebullient manner. Every day the sculpture will produce giant foam clusters, which will be shaped by the wind and spread across the landscape. In this way, the artist engages with the surroundings, and blurs the lines between where the city begins and the art ends. The public is welcome to engage with the interactive installation, with the foam becoming the connective tissue between the individual and the artwork.