Directors Summit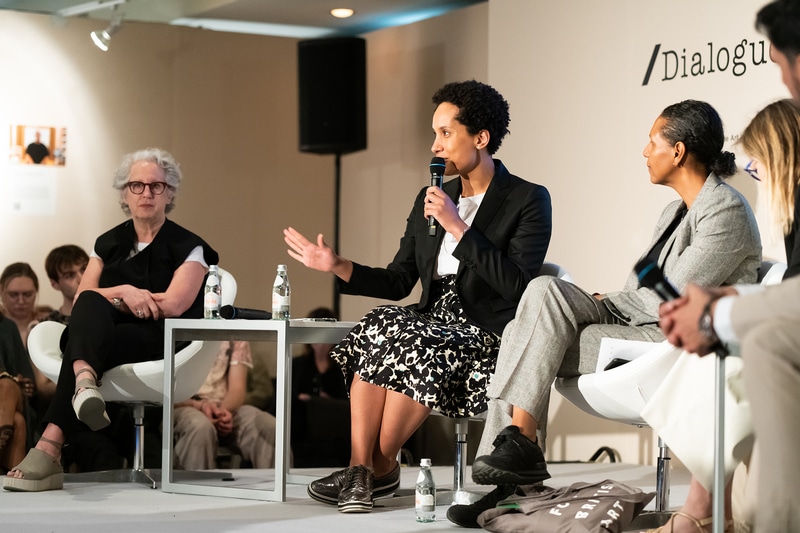 The second iteration of the Directors Summit brought together a diverse group of emerging art museum leaders from across the United States for a three-day series of conversations on the future of museum leadership and institutional reinvention. Shaped in partnership with museum consultant Jill Snyder, the Directors Summit centered on two public roundtable discussions on the /Dialogues stage at EXPO CHICAGO that examined how to forge equitable and sustainable movement forward for art museums and institutions, as well as a keynote lecture by Paul R. Provost, founding CEO of Art Bridges.

Paul R. Provost
Chief Executive Officer
Art Bridges Foundation
Paul Provost is the founding CEO of Art Bridges, an innovative arts foundation launched by philanthropist and arts patron Alice Walton. With over $1.5 billion in assets, Art Bridges' mission is to expand access to American art around the nation and partner with museums of all sizes to create and support programs that educate, inspire, and deepen engagement with local audiences. Art Bridges serves as a catalyst to transform how museums work with each other and with their communities by convening museum partners and implementing programs that are innovative, interdisciplinary, audience-building, and focused on creating measurable change.
Paul has led Art Bridges since 2019 and has refined the foundation's mission and vision and designed industry-changing programs including initiatives around DEAI. Working closely with the board of directors, he has structured the foundation's strategic, financial, programmatic, and operational framework to create cost savings and increase impact and outcomes.
With his leadership and vision Paul has developed and expanded the core programs, building Art Bridges into one of the nation's leading art foundations. Alongside this growth he has designed and instituted a strategic plan for evaluation, data gathering, and measuring impact. Underlying these programs he has built a highly effective operational framework, including a robust IT platform that streamlines workflows and creates efficiencies for Art Bridges staff and hundreds of museum grant recipients.
Paul started his career as curator at the New-York Historical Society. He received his B.A. from Middlebury College and an M.A. in the history of art from Williams College and the Clark Art Institute, where he graduated first in class and was named Robert Sterling Clark Fellow. He went on to earn his doctorate from Princeton University. He also completed executive programs in management & leadership, marketing & finance, and negotiation skills at Columbia Business School and the Wharton School of the University of Pennsylvania.
Paul has been a long-time supporter of historic preservation, education, and the arts. He is a member of the Visiting Committee and Collections Council for the Williams College Museum of Art and a member of the Executive Committee for the Middlebury College Museum of Art. He also serves as a trustee of the Roxbury Latin School and the Clark Art institute. Paul lectures widely on art as an asset class, international art market dynamics, and museums & philanthropy, and is a frequent guest lecturer for graduate and undergraduate seminars in art history, and museum & art market studies.
/DIALOGUES STAGE | EXPO CHICAGO
The public roundtable discussions took place on the /Dialogues stage at EXPO CHICAGO in Navy Pier's Festival Hall at 2:00pm on Friday, April 14 and 2:00pm on Saturday, April 15. Responding to lessons from the pandemic, reverberations from social uprisings, and the shifts in values and ideals of a younger generation, participating museum leaders addressed their investment to build more inclusive institutions. The roundtable discussions explored how new institutional systems lead to enduring structural changes and promote inclusivity. In a lively conversation, the cohort of leaders shared their lived experiences, experiments, and new pathways forward.
April 14, 2023
DIRECTORS SUMMIT | DESIGNING INCLUSIVE MUSEUM CULTURES: PART I
Panelists | Daisy Desrosiers (Gund Gallery, Kenyon College), Courtney J. Martin, (Yale Center for British Art), Veronica Roberts (Cantor Arts Center at Stanford University), and Klaudio Rodriguez (The Bronx Museum). Moderated by Jill Snyder.
April 15, 2023
DIRECTORS SUMMIT | DESIGNING INCLUSIVE MUSEUM CULTURES: PART II
Panelists | Nora Burnett Abrams (MCA Denver), Anne Ellegood (ICA Los Angeles), Virginia Shearer (Sarasota Art Museum of Ringling College of Art and Design). Moderated by Jill Snyder.
2023 Participating Directors
---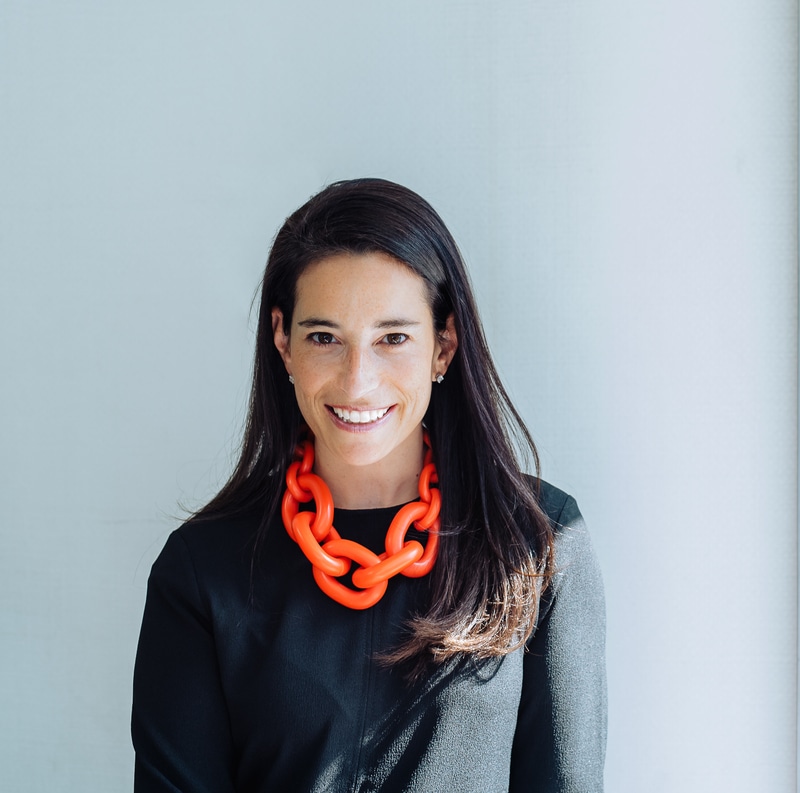 Nora  Burnett Abrams
Mark G. Falcone Director
Museum of Contemporary Art Denver
Nora  Burnett Abrams is the Mark G. Falcone Director of the Museum of Contemporary Art Denver.  Among the youngest museum directors in the country, Nora Burnett Abrams moved into the Director role after nearly a decade as the Ellen Bruss Curator and Director of Planning. Her curatorial approach has been instrumental in bringing MCA Denver to where it stands today as one of the most important cultural institutions in Colorado.  Her career began as an Exhibitions Assistant at The Metropolitan Museum of Art and was soon followed by the Graduate Curatorial Assistant role at the Grey Art Gallery at NYU. Since arriving in Denver in 2010, she has organized over 40 exhibitions and authored or contributed to over a dozen accompanying publications. Recent projects highlighted unusual or unknown episodes in artists' careers such as  Basquiat Before Basquiat  (2017), which traveled to 3 other venues, as well as the first survey of Senga Nengudi's  R.S.V.P.  sculptures (2014), which traveled to 5 other venues around the country. Her most recent projects included a retrospective of artist Tara Donovan (2018), which traveled to the Smart Museum at the University of Chicago, and a focused presentation of never-before-seen photographs and ephemera by Francesca Woodman (2019). She has taught art history at New York University and lectured throughout the country on modern and contemporary art. She holds art history degrees from Stanford University (B.A.), Columbia University (M.A.), and a Ph.D. from the Institute of Fine Arts at New York University.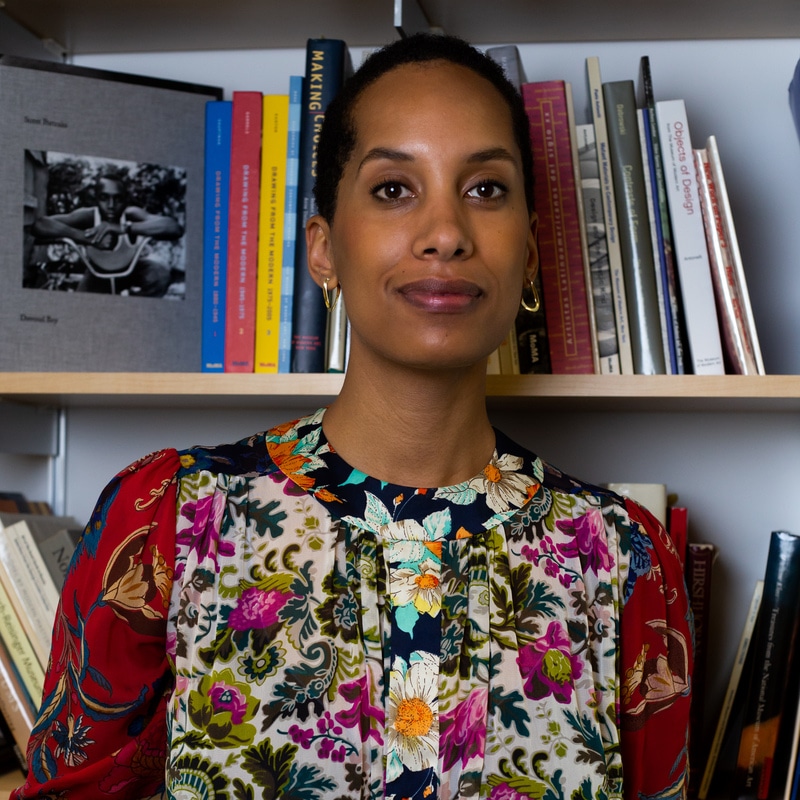 Daisy Desrosiers
Director and Chief Curator
Gund Gallery at Kenyon College
Daisy Desrosiers, joined the Gund Gallery in June 2021. earned a bachelor's degree in art history from the Université de Montréal and a master's degree in art history from the Université du Québec à Montréal. Her most recent research focused on the cultural, post-colonial and material implications of the use of sugar in contemporary art.
Before coming to the Gund Gallery, Desrosiers served as director of artist programs at the Lunder Institute for American Art, an incubator of research and artistic practicewithin the Colby College Museum of Art. In that role, she oversaw the institute's collaborations with artists and, with others at the institute and the museum, generated structure for itscommunity initiatives, publications, exhibitions and public programming.
She also led outreach efforts among local and global audiences and creates opportunities for engagement with diverse communities. Prior to her time at Colby, Desrosiers worked as an advisor for private collectors and public collectors. In May 2020 she was the guest critic for the Brooklyn Rail, where she invited an array of artists, collaborators and thinkers to reflect on translation and mistranslation as a creative process. In 2018, she was the inaugural Nicholas Fox Weber Curatorial Fellow with the Glucksman Museum in Cork, Ireland, and also completed a curatorial residency that year at Art in General in New York City. From 2012 to 2017, she served as director of Battat Contemporary gallery in Montreal, where she was responsible for the gallery's artistic and administrative direction.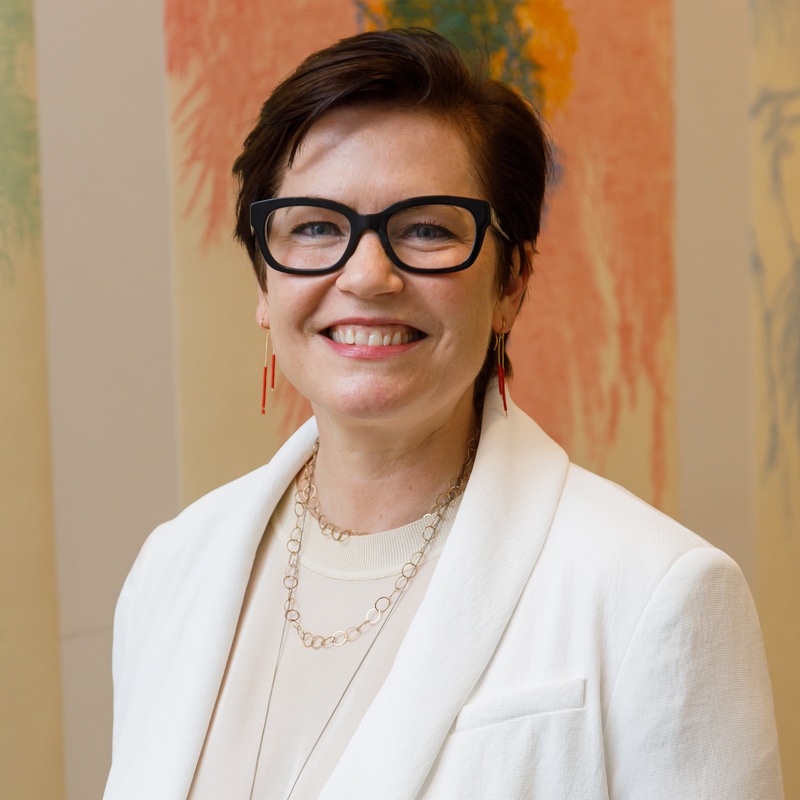 Anne Ellegood
Good Works Executive Director
Institute of Contemporary Art, Los Angeles
Anne Ellegood has been the Good Works Executive Director of the Institute of Contemporary Art, Los Angeles (ICA LA) since September 2019. Her most recent exhibition, Witch Hunt, co-curated with Connie Butler, Chief Curator at the Hammer Museum, was presented at both institutions in 2021. Ellegood was Senior Curator at the Hammer Museum from 2009-2019, where, in addition to organizing exhibitions and building the collection, she oversaw the Hammer Projects series and the Public Engagement program. At the Hammer, she organized Made in L.A. 2018 (co-curated with Erin Christovale); Jimmie Durham: At the Center of the World (2017; traveled to the Walker Art Center, Whitney Museum of American Art, and Remai Modern in Saskatoon); and Take It or Leave It: Institution, Image, Ideology  (2014; co-curated with Johanna Burton); as well as numerous other solo exhibitions, including those with Diana Al-Hadid, Kevin Beasley, Shannon Ebner, Latifa Echakhch, Charles Gaines, Friedrich Kunath, Yunhee Min, John Outterbridge, Tschabalala Self, Frances Upritchard, and Lily van der Stokker. 
Prior to the Hammer, Ellegood held curatorial posts at the Hirshhorn Museum & Sculpture Garden in Washington DC and the New Museum of Contemporary Art in New York City. Ellegood serves on the Board of Directors of the non-profit arts organization JOAN in Los Angeles and on advisory committees for the Center for Art, Research, and Alliances (CARA) in New York City and Protocinema in New York City and Istanbul. Ellegood received her MA in Curatorial Practice from the Center for Curatorial Studies at Bard College and was a 2020 Fellow at the Center for Curatorial Leadership.
Ellegood has written fora range of arts journals, including  Artforum,  Bomb Magazine,  Art Journal,  Tate Etc,  Mousse L'Officiel Art,  Spike Magazine, and  The Exhibitionist. She penned the introduction to Phaidon's Vitamin 3D, a survey of contemporary sculpture, and has written numerous catalogue essays, including those on the work of Charles Gaines, Jeffrey Gibson, Hubbard & Birchler, Sarah Lucas, Hermann Nitsch, Kerry Tribe, and Sara VanDerBeek. Ellegood regularly lectures on contemporary art and participates on panels, juries exhibitions, and serves as a visiting critic to graduate programs in fine arts and curatorial practice.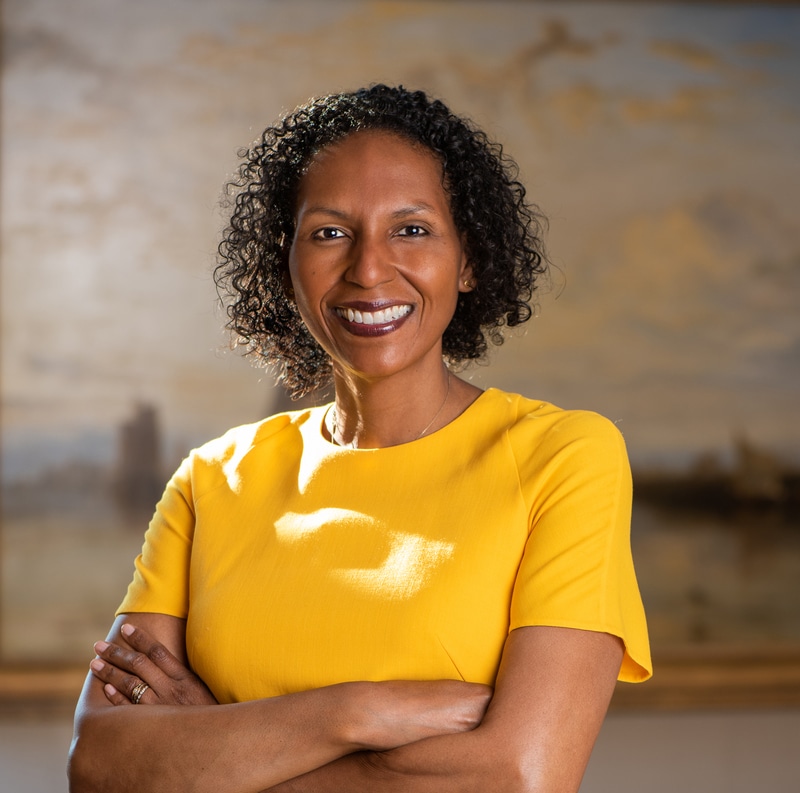 Courtney J. Martin
Director
Yale Center for British Art
Courtney J. Martin is the Paul Mellon director of the Yale Center for British Art. Previously, she was the deputy director and chief curator at the Dia Art Foundation, taught at Brown University and the University of California, Berkeley and worked at the Ford Foundation. She received a doctorate from Yale University.  She sits on the boards of the Chinati Foundation, the Center for Curatorial Leadership, Hauser & Wirth Institute and the Henry Moore Foundation.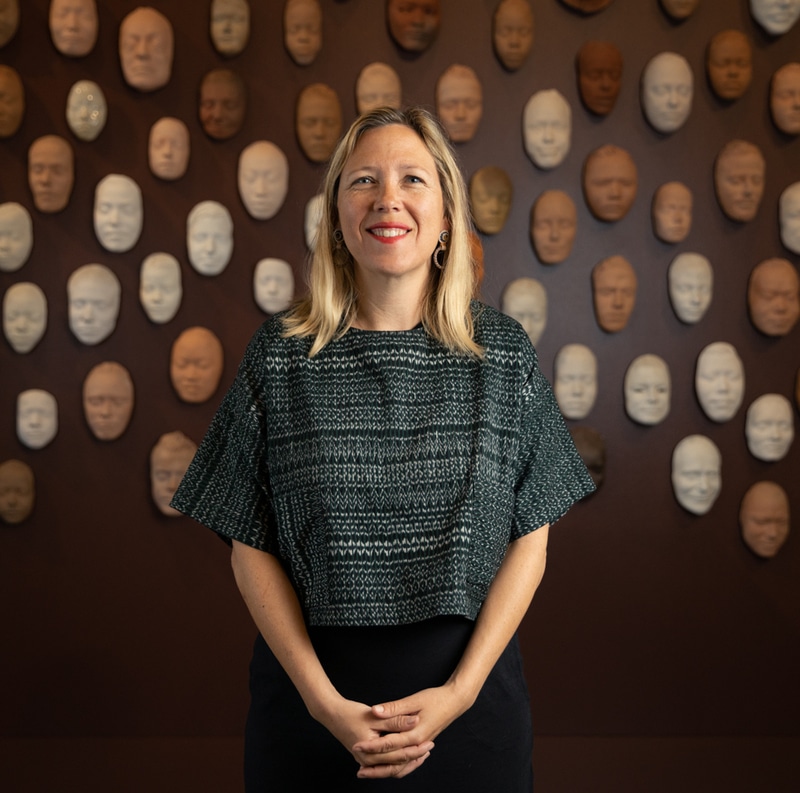 Veronica Roberts
John and Jill Freidenrich Director
Cantor Arts Center at Stanford University
Veronica Roberts assumed the position of John and Jill Freidenrich Director of the Cantor Arts Center on July 5. She had served as the curator of modern and contemporary art at the Blanton Museum of Art at The University of Texas at Austin since 2013. At the Blanton, she curated nationally touring exhibitions Nina Katchadourian: Curiouser and Converging Lines: Eva Hesse and Sol LeWitt, and presented projects with Ed Ruscha, Lenka Clayton, Vincent Valdez, Donald Moffett, Susan Philipsz, and Diedrick Brackens. She worked closely with Ellsworth Kelly to help realize the artist's only building, Austin, a contemplative, chapel-like space with three monumental stained glass windows that opened on the Blanton grounds in early 2018. Previously, she held curatorial positions at MoMA, the Indianapolis Museum of Art, and the Whitney Museum, and served as director of research for the Sol LeWitt Wall Drawing Catalogue Raisonné.
Veronica is a San Francisco native. She was a 2021 fellow of the Center for Curatorial Leadership. She received her MA from UC Santa Barbara and her BA in art history from Williams College.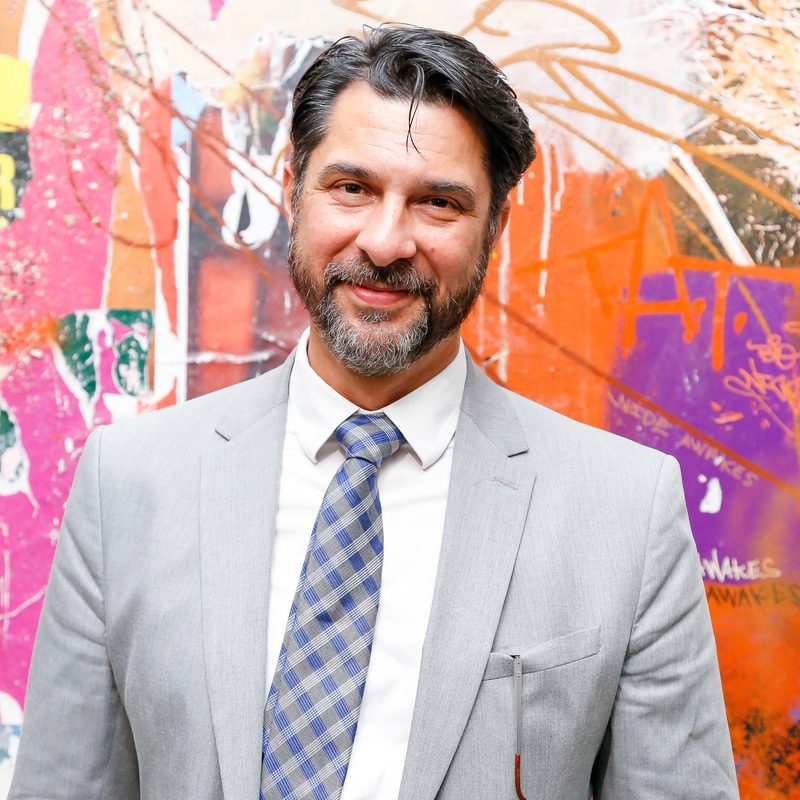 Klaudio Rodriguez
Executive Director
The Bronx Museum of the Arts
Klaudio Rodriguez is the Executive Director of the The Bronx Museum of the Arts where he has served since 2017. Rodriguez is dedicated to the museum's long history of service to the community, BIPOC artists, and advancing the role of art and education in The Bronx and wider New York City. Since his appointment as Executive Director in the fall of 2021, Rodriguez has led the museum to embrace its founding principles of inspiring people and connecting communities through the power of art and education, re-dedicating the museum to sharing the rich, local culture that has influenced contemporary artists and audiences across the city and beyond. He guides the museum's institutional vision, capital project, staff, collection of over 2,500 objects, exhibitions, research resources, educational initiatives, outreach programs, external relations, administrative management and strategic planning. 
Rodriguez previously served as Deputy Director of the Bronx Museum of the Arts and Senior Curator at the Patricia & Phillip Frost Art Museum at Florida International University (FIU), in Miami, Florida. Bi-lingual, born in Nicaragua, Rodriguez grew up in Miami and received degrees from the New World School of the Arts (BFA) and FIU (BA and MA, Art History and Latin American Studies and Graduate certificate in Museum studies). He serves the field through numerous professional societies, including the Association of Art Museum Directors and has served on the diversity and mentoring committees of the Association of Art Museum Curators and is an alumnus of the Getty Leadership Institute.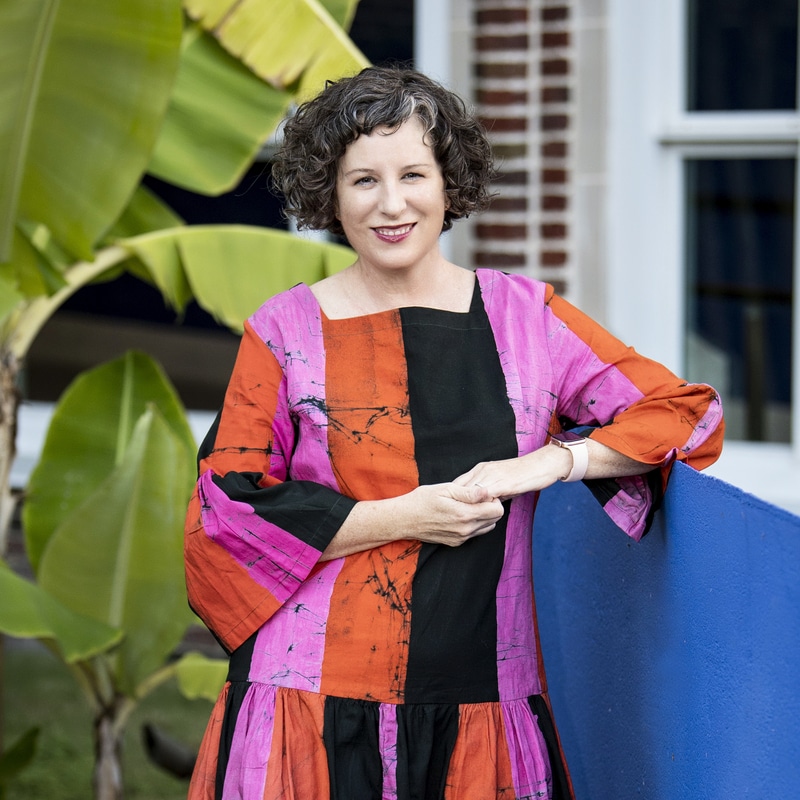 Virginia Shearer
Executive Director
Sarasota Art Museum of Ringling College of Art and Design
Virginia Shearer has devoted her 25 years in museum leadership to catalyzing meaningful connections with art and artists for people of all ages, backgrounds and experience with the arts. Virginia comes to us from the High Museum of Art in Atlanta, where she most recently served as Director of Education. During her 16 years at the High, Virginia leveraged the talents of national and international artists and curators, exhibition design and collections teams, to create an innovative array of programming for visitors – from the arts-curious to arts-lovers, to students, families and lifelong learners. Simultaneously, Virginia developed strategic alliances with community partners and within the Woodruff Art Center campus, and strengthened the High's relationships with museums across the country. During her tenure, the High tripled annual program participation, increased visitors to nearly 500,000 annually, and raised millions in critical annual and endowed funds to expand education programs and facilities. Under Virginia's leadership, Sarasota Art Museum will take our community's bold dream - to create a Museum dedicated to the art of our time - into the future.
Her vision for the Museum is to offer visitors a dynamic slate of exhibitions and programming, where learning is a seamless part of the experience; grow and broaden our reach, to welcome all residents of our ever-changing area to be transported through great art and design; establish regional and national partnerships that encourage collaboration, experimentation and social relevance; and become a pillar of Sarasota's cultural community, renowned as a vital and vibrant institution internationally.