Curatorial Forum 2018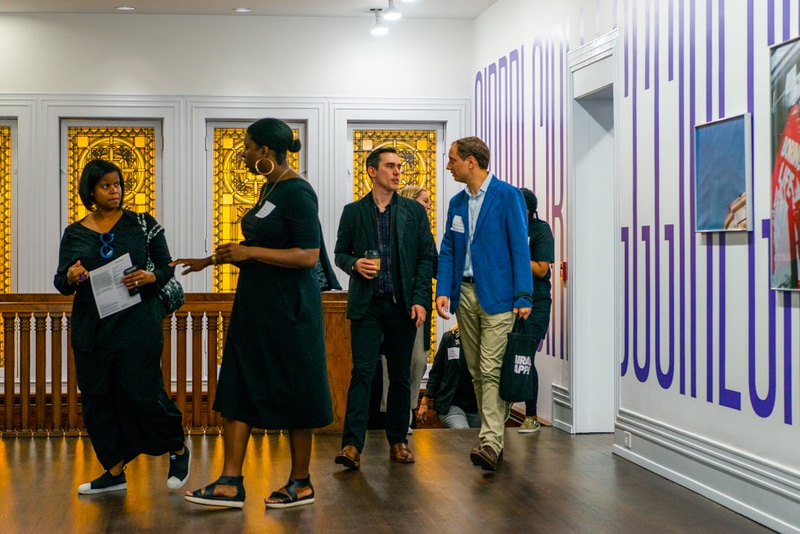 Developed by EXPO CHICAGO and Independent Curators International (ICI), the Curatorial Forum offered a group of mid-career and established curators, working independently or with an institutional affiliation, the opportunity to engage with their peers and explore significant issues relating to curating, programming, institution-building and audience engagement. Featuring a series of sessions focused on critical questions relevant to contemporary practice and context, the Curatorial Forum was led by internationally recognized leaders in the field.
Independent Curators International
Independent Curators International (ICI) produces exhibitions, events, publications, research and training opportunities for curators and diverse audiences around the world. Established in 1975 and headquartered in New York, ICI is a hub that connects emerging and established curators, artists, and art spaces, forging international networks and generating new forms of collaborations. ICI provides access to the people and practices that are key to current developments in the field, inspiring fresh ways of seeing and contextualizing contemporary art
Supporters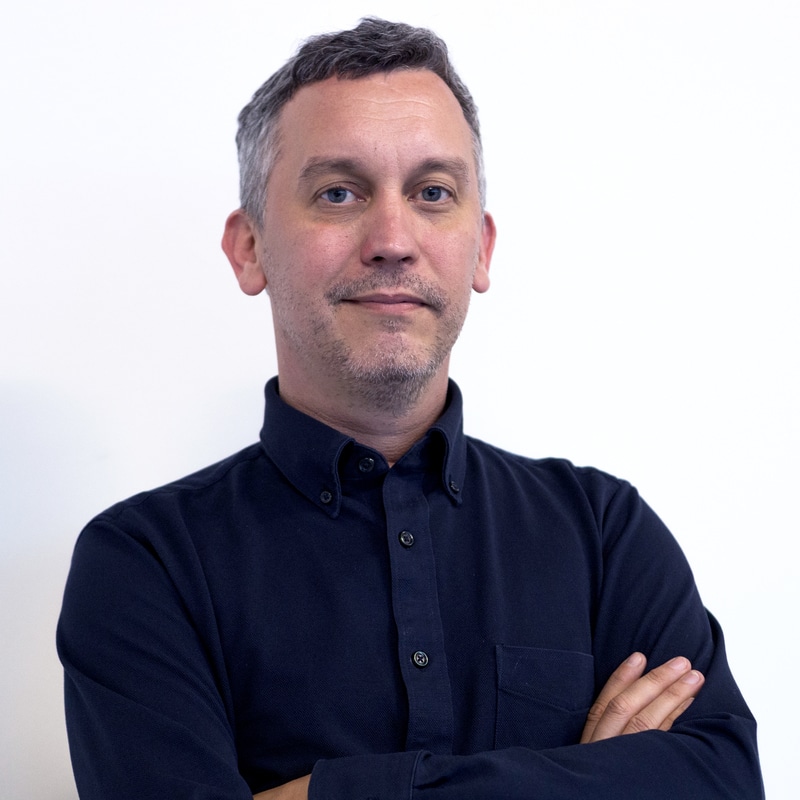 DEAN DADERKO
Discussion Topic: Accessibility
Dean Daderko is the Curator at the Contemporary Arts Museum Houston, where he has presented projects with Jérôme Bel, LaToya Ruby Frazier, Joan Jonas, Matt Keegan, Klara Lidén, César Martinez, MPA, Gina Pane, Paul Ramírez Jonas, Kay Rosen, Wu Tsang and Fred Moten, and Haegue Yang. Daderko has contributed to numerous CAMH catalogues, Art in America and Mousse magazines, and publications produced by the Studio Museum in Harlem and The Americas' Society.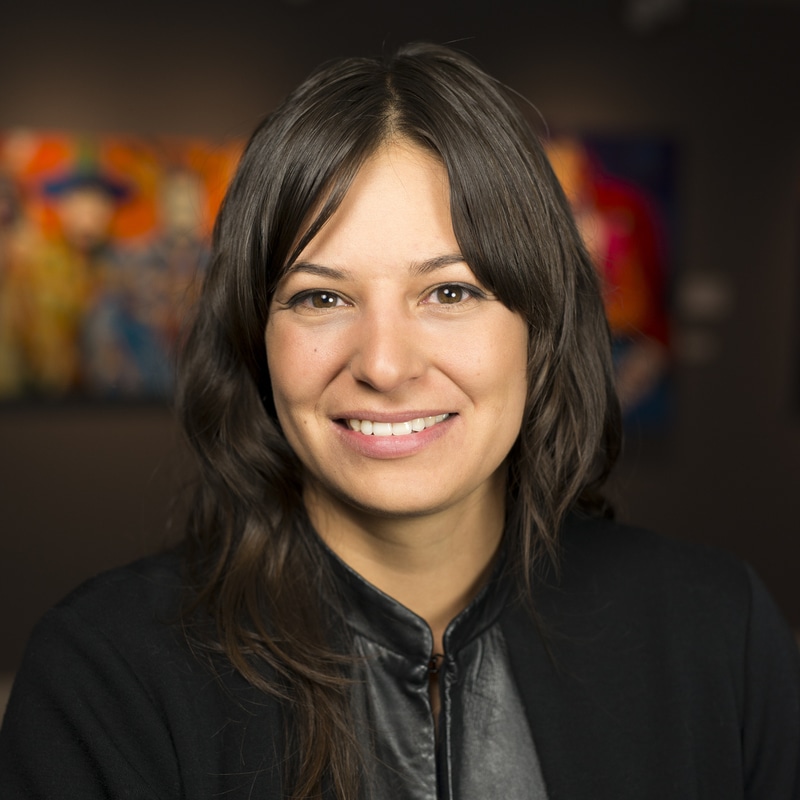 CANDICE HOPKINS
Discussion Topic: Race, Representation, Social Justice
Candice Hopkins is a curator and writer originally from Whitehorse, Yukon and based in Albuquerque, New Mexico. She is co-curator of the forthcoming SITE Santa Fe biennial, Casa Tomada, opening in August, 2018, as well as co-curator of the Canadian Pavilion at the 58th Venice Biennale opening May, 2019, which will feature the media work of Isuma Productions, a collective based in Igloolik and Montreal, Canada. She was a curator for documenta 14 in Athens, Greece and Kassel, Germany. Her writing is published widely and recent essays include "Outlawed Social Life" for South as a State of Mind and "The Gilded Gaze: Wealth and Economies on the Colonial Frontier" for the documenta 14 Reader. She has lectured on contemporary art, sound, indigeneity, native economies, and vernacular architecture at such venues as Witte de With, WIELS, Tate Modern, Dak'Art Biennale, Artists Space, Tate Britain and the National Gallery of Canada. She is the recipient of the Hnatyshyn Foundation Award for Curatorial Excellence in Contemporary Art and the 2016 the Prix pour un essai critique sur l'art contemporain by the Foundation Prince Pierre de Monaco. Hopkins is a citizen of Carcross/Tagish First Nation.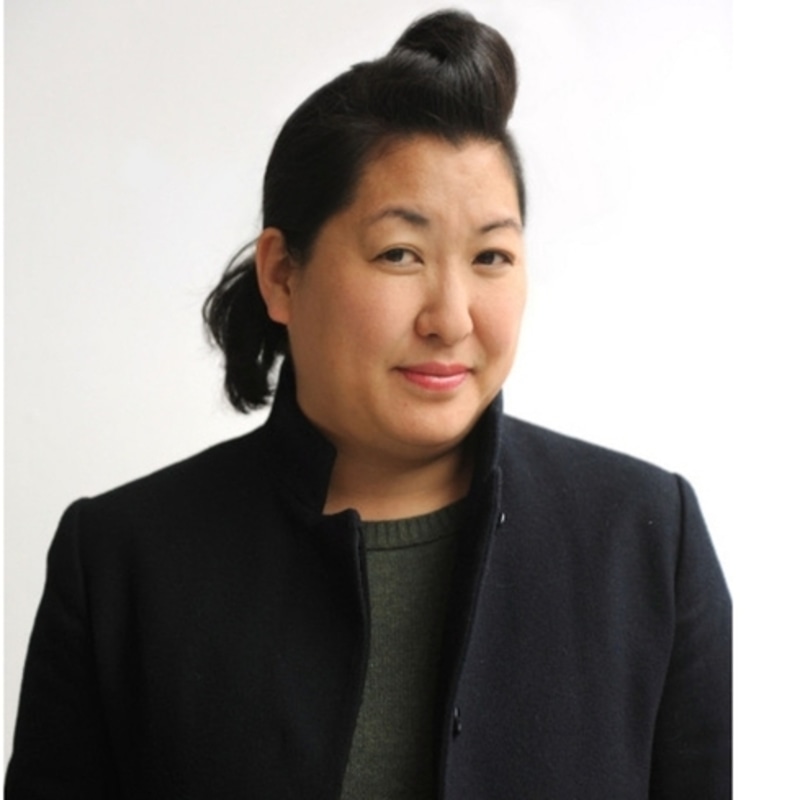 AMY SADAO
Discussion Topic: Labor Conditions
Appointed Director in September 2012, Amy Sadao has forged connections with institutions across the city, dramatically increased ICA's budget and staffing, and directed an ambitious contemporary program extending equity to overlooked and underrepresented artists, ideas, and publics. Before assuming the directorship of ICA, Sadao served for ten years as Executive Director of Visual AIDS in New York City where she expanded the organization's resources and public awareness of its mission utilizing contemporary art to provoke dialogue about HIV/AIDS and supporting HIV-positive artists.
Sadao has been notably honored for her work by ArtTable's 2014 New Leadership Award; Christine Quinn, Speaker of the New York City Council, as a Women in the Arts Leader; and knighted by the Imperial Court of New York, the city's oldest drag house, for her work as an AIDS and art activist. She serves on the board of directors of Denniston Hill, an artist residency program, the Pennsylvania Humanities Council, and is a Director Emeritus of Visual AIDS. Sadao began her career as a curatorial intern at the Whitney Museum of American Art, Phillip Morris Branch. She holds an MA in comparative ethnic studies from the University of California, Berkeley and a BFA from the Cooper Union School of Art.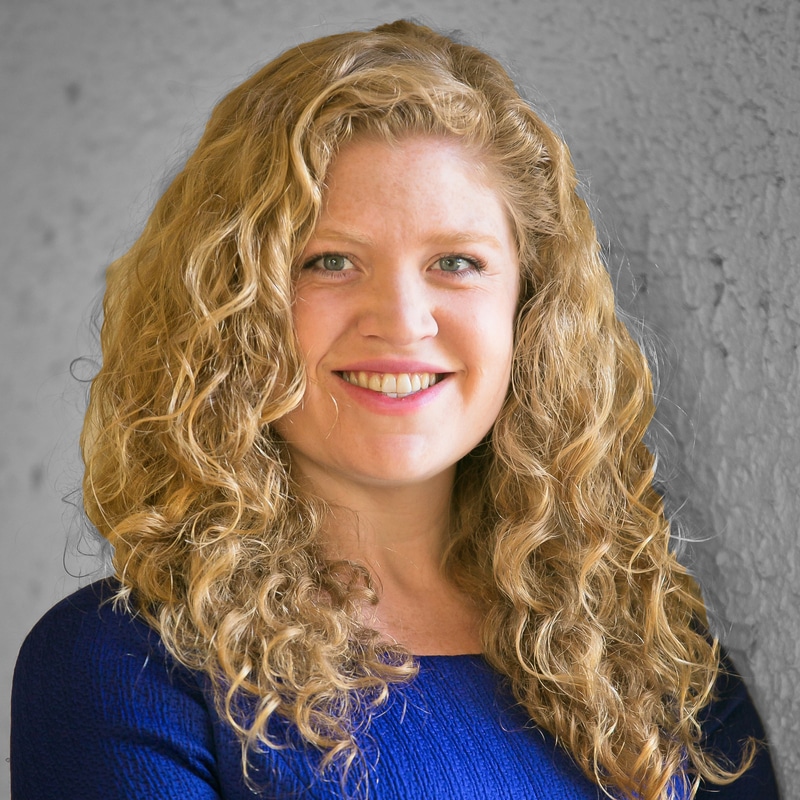 KATIE A. PFOHL, PH.D
Discussion Topic: Critical Regionalism
Katie Pfohl has served as the Curator of Modern and Contemporary Art at the New Orleans Museum of Art since June 2015. She completed her Ph.D. in American Art at Harvard University in 2014 and has a wide range of curatorial experience including positions at the Philadelphia Museum of Art, the Metropolitan Museum of Art, and the Museum of Fine Arts, Boston. In 2006, she completed the Whitney Independent Study Program in New York. Projects at NOMA include a solo presentation for the Puerto Rican artist Carlos Rolón entitled Carlos Rolón: Outside/In, which explores the rich cultural and artistic connections between New Orleans, Latin America and the Caribbean, and Changing Course: Reflections on New Orleans Histories, which brings together seven contemporary artists to reflect on forgotten or marginalized histories of New Orleans.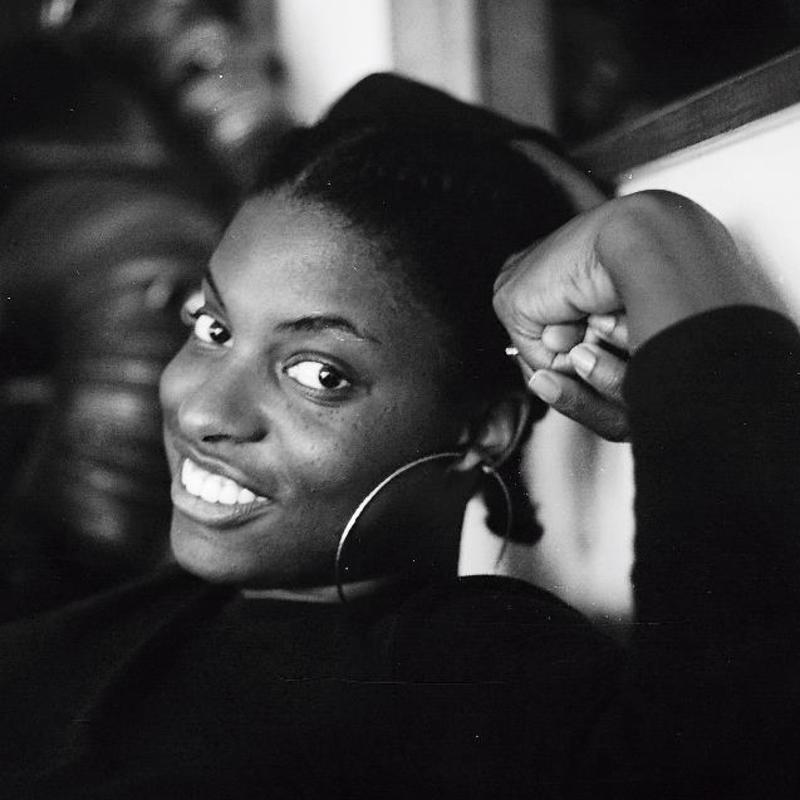 RYAN DENNIS
Discussion Topic: Curating Beyond Exhibition Making
Ryan N. Dennis is the Curator and Programs Director at Project Row Houses in Houston, Texas. Her work focuses on African-American contemporary art with a particular focus on socially engaged practices, site-specific projects, and public interventions. Her writings have appeared in online/print catalogs and journals. She has been a visiting lecturer and critic at a number of art schools and art institutions throughout the United States.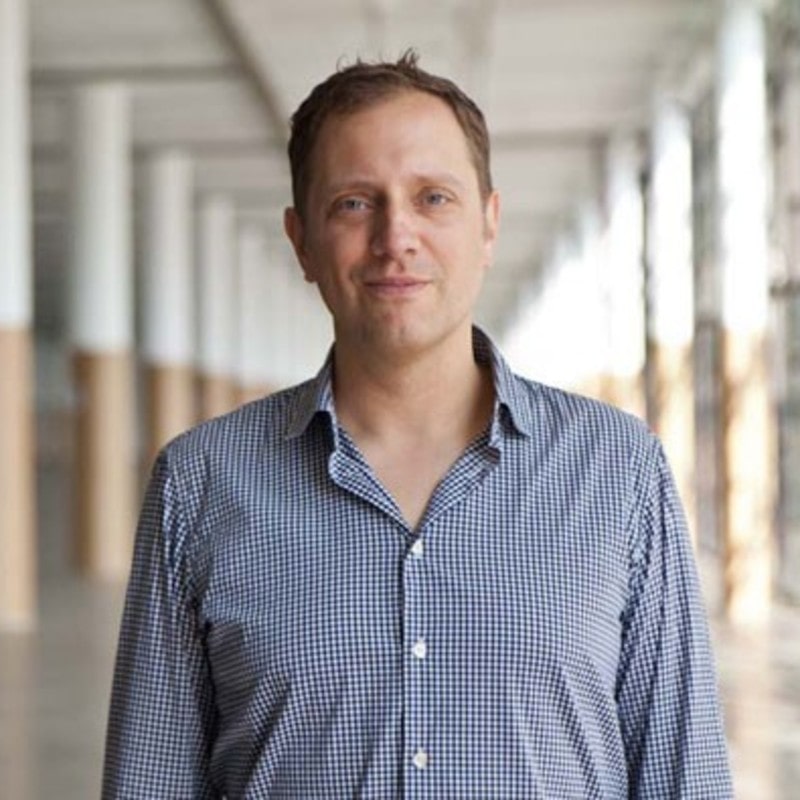 JOCHEN VOLZ
Director | Pinacoteca de Sao Paulo
Jochen Volz is the General Director of the Pinacoteca de São Paulo. In 2017, he was the curator of the Brazilian Pavilion for the 57th Biennale di Venezia, presenting Cinthia Marcelle – Hunting Ground; the International Jury of the Biennale awarded the presentation with a Special Mention. Volz was the curator of Incerteza Viva (Live Uncertainty), the 32nd Bienal de São Paulo in 2016. Prior he has served as Head of Programmes at the Serpentine Galleries in London between 2012 and 2015. He was a curator of the Instituto Inhotim, Minas Gerais, Brazil, between 2004 and 2013, where he was General Director between 2005 and 2007 and Artistic Director between 2007 and 2012. Volz was alongside Daniel Birnbaum the co-curator of Fare Mondi, the international exhibition of the 53rdBiennale di Veneziain 2009 and guest curator of the 27th Bienal de São Paulo in 2006. Furthermore, he has contributed to many exhibitions throughout the world, including Terra Comunal – Marina Abramovic, SESC Pompeia in São Paulo (2015) Planos de fuga, Centro Cultural Banco do Brasil in São Paulo (2012), Olafur Eliasson – Your body of work as part of the 17th International Festival of Contemporary Art – SESC_Videobrasil in São Paulo (2011), The Spiral and the Square at Bonniers Konsthall, Stockholm (2011), the Aichi Triennale in Nagoya (2010) and Cinthia Marcelle at the Biennale de Lyon (2007). Between 2001 and 2004, he was curator of Portikus Frankfurt am Main. As a critic he is writing for magazines and catalogues and is contributing editor to Frieze. Volz has been awarded with the Agnes Gund Curatorial Award 2017 by Independent Curators International, New York. He holds a masters in Art History, Communication and Pedagogy by the Humboldt University in Berlin. Lives in São Paulo.
2018 Participants
Michael Anderson | Oklahoma City Museum of Art Director of Curatorial Affairs
Mara Baldwin | Handwerker Gallery Director
Andrea Barnwell Brownlee | Spelman College Museum of Fine Art Director
Joseph Becker | San Francisco Museum of Modern Art Associate Curator of Architecture and Design
Leslie Brothers | Ulrich Museum of Art Director
Rachel Cook | On the Boards Artistic Director
Eric Crosby | Carnegie Museum of Art Richard Armstrong Curator of Modern and Contemporary Art
Dean Daderko | Contemporary Arts Museum Houston Curator
Ryan Dennis | Row House Projects Curator and Programs Director
Sally Frater | Independent Curator
Amy Galpin | Frost Museum of Art Chief Curator
Elizabeth Gessel | Museum of the African Diaspora Director of Public Programs
Marcela Guerrero | Whitney Museum of American Art Assistant Curator
Andria Hickey | Pace Gallery Senior Director and Curator
Candice Hopkins | Independent Curator
Lucy Mensah | University of Illinois in Chicago School of Art & Art History Assistant Professor
Srimoyee Mitra | Stamps Gallery Director
Sofía Gallisá Muriente | Beta-Local Co-Director
Kim Nguyen | CCA Wattis Curator and Head of Programs
Kaela Saenz Oriti | Phoenix Art Museum Education Director
Karen Patterson | John Michael Kohler Arts Center Senior Curator
Katie Pfohl | New Orleans Museum of Art Curator of Modern and Contemporary Art
Amy Sadao | Institute of Contemporary Art, Philadelphia Daniel W. Dietrich II Director
Frank Smigiel | Fort Mason Center for Arts & Culture Director of Arts Programming & Partnerships
Ana Torok | The Museum of Modern Art Curatorial Assisstant
Jochen Volz | Pinacoteca de São Paulo Director
Joey Yates | Kentucky Museum of Art and Craft Curator