Curatorial Forum
The Curatorial Forum offers a group of mid-career and established curators, working independently or with an institutional affiliation, the opportunity to engage with their peers and explore urgent issues related to curating, programming, institution-building and audience engagement. Presented in partnership with Independent Curators International (ICI), this invitation-only program features closed-door sessions focusing on questions critical to contemporary curatorial practice and facilitated by leaders with international recognition in the field.
Highlights include a keynote presentation by  Victoria Noorthroon, Director of Museo Moderno, Buenos Aires and peer-led sessions focused on critical questions relevant to contemporary practice and context held at 21c Museum Hotel Chicago. The 2023 Curatorial Forum is made possible, in part, by the generous support of presenting sponsors 21c Museum Hotel Chicago and the Joyce Foundation; with additional support by UAP | Urban Art Projects; Terry Dowd, Inc, and Gallagher.

The 2023 edition will see the addition of the Chicago Assembly, a cohort of Chicago-based curators who will convene both prior to and following EXPO CHICAGO in April, to further explore the ideas exchanged throughout the program as well as to identify themes and strategies generated at the Forum that hold special significance for the Chicago community.
Participants in the 2023 Chicago Assembly include: Sheridan Tucker Anderson (Arts + Public Life at the University of Chicago), Antawan I. Byrd (Northwestern University), Yi Cao (Art Institute of Chicago), Jadine Collingwood (MCA Chicago), Nolan Jimbo (MCA Chicago), Adia Sykes (ThreeWalls), Asha Iman Veal (Museum of Contemporary Photography), and Leslie Wilson (Art Institute of Chicago).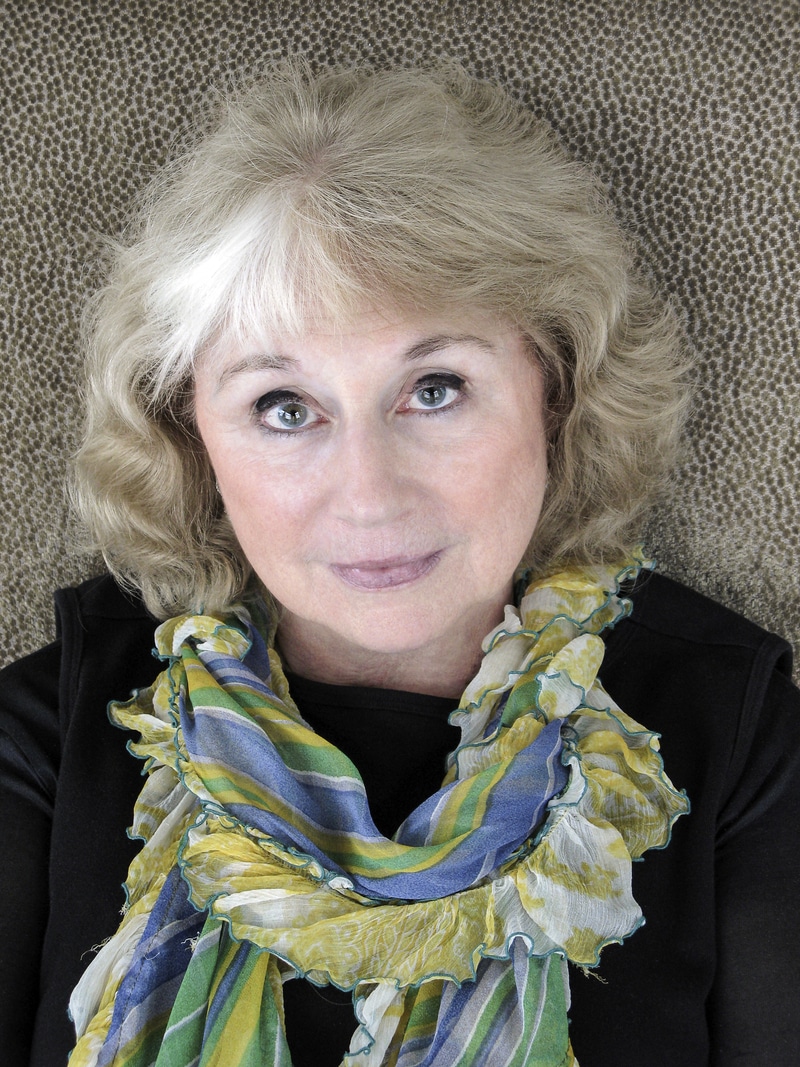 In 2023, EXPO CHICAGO and ICI will present the inaugural Barbara Nessim Acquisition Prize and the Barbara Nessim Curatorial Travel Award, both of which are fully funded by Barbara Nessim, an artist and philanthropist known for her legacy of supporting women in the arts. The acquisition prize will be dedicated to the purchase of an artwork created by a woman artist valued up to $10,000 on view at EXPO CHICAGO that will be donated to the DePaul Art Museum. The prize will be awarded annually through at least 2025, and for 2023 will be selected by a committee composed of Barbara Nessim, Mary Dinaburg, and DePaul Art Museum Director, Laura-Caroline de Lara. The curatorial award is an annual travel grant of $3,000 which will be awarded each year to support the curatorial practice of one woman curator attending the Curatorial Forum. The selection will be made by a committee composed of ICI Director Renaud Proch, Barbara Nessim, and Mary Dinaburg.
INDEPENDENT CURATORS INTERNATIONAL
Independent Curators International (ICI) supports the work of curators to help create stronger art communities through experimentation, collaboration and international engagement. Curators are arts community leaders and organizers who champion artistic practice; build essential infrastructures and institutions; and generate public engagement with art. Our collaborative programs connect curators across generations, and across social, political and cultural borders. They form an international framework for sharing knowledge and resources — promoting cultural exchange, access to art and public awareness for the curator's role.
Victoria Noorthoorn
Director | Museo Moderno, Buenos Aires
Victoria Noorthoorn is Director of Museo Moderno, Buenos Aires. She has acted as Projects Coordinator of the International Program at MoMA, New York; Assistant Curator of Contemporary Exhibitions at The Drawing Center, New York; and Curator of Malba-Fundación Costantini, Buenos Aires. Noorthoorn has worked independently on various curatorial projects in Buenos Aires, Santiago de Chile, Sao Paulo, Galicia, New York, Cali, and Porto Alegre. She was the Curator of the 2011 Lyon Biennial; has conceived and installed the permanent collection of the new branch of the National Museum of Fine Arts Neuquén (2004); was Chief Curator of the 29th Pontevedra Art Biennial in Spain (2006); collaborated on the presentation of Argentine artist León Ferrari at the 52nd Venice Biennale (2007); and curated Beginning With A Bang! From Confrontation to Intimacy: An Exhibition of Argentine Contemporary Artists 1960 / 2007 at the Americas Society, New York. In 2008, she co-curated the 41 Salón Nacional in Cali, Colombia, an event that included 17 exhibitions by local curators and three major international exhibitions. Noorthoorn won the international competition to the Artistic Direction of the 7th Mercosul Biennial (Porto Alegre, 2009)––with artist and curator Camilo Yáñez––and together, they invited eight Latin American artists to organize seven exhibitions, and the education, editorial, and radio programs. She received an MA in Art History from the University of Buenos Aires, and an MA in Curatorial Studies from the Center for Curatorial Studies in Bard College, New York.
2023 Participants to Date
Taylor Renee Aldridge | Visual Arts Curator and Programs Manager, California African American Museum
Sheridan Tucker Anderson | Associate Director of Exhibitions + Residencies, Arts + Public Life at the University of Chicago
Tizziana Baldenebro | Executive Director, SPACES
Selam Bekele | Interim Director of Exhibitions, MoAD San Francisco
Tyler Blackwell | Curator of Contemporary Art, Speed Art Museum
Kate Bowen | Executive Director, ACRE, Chicago Art Census
Laura Burkhalter | Curatorial Manager, Des Moines Art Center
Antawan I. Byrd | Weinberg Fellow, Northwestern University
Yi Cao | Director of Curatorial Administration for Arts of Asia, Art Institute of Chicago
Isabel Casso | Assistant Curator, Museum of Contemporary Art San Diego
Erin Christovale | Associate Curator, Hammer Museum
Jadine Collingwood | Assistant Curator, MCA Chicago
Alison Coplan | Senior Curator and Head of Programs, Swiss Institute
Emily Edwards | Assistant Curator, Dallas Contemporary
Georgia Erger | Associate Curator, Frye Art Museum
Taraneh Fazeli | Independent Curator
Melissa Feldman | Independent Curator
Pujan Gandhi | Jane Emison Assistant Curator of South & Southeast Asian Art, Minneapolis Institute of Art
Andrea Hanley | Chief Curator, Wheelwright Museum of the American Indian
Andria Hickey | Chief Curator, the Shed
Brian Holcombe | Curator, Moss Arts Center, Virginia Polytechnic Institute and State University
Jamillah James | Manilow Senior Curator, MCA Chicago
Ashley Janke | Assistant Curator, Wrightwood 659
Alexander Jarman | Assistant Curator of Exhibitions and Academic Outreach, Ruth and Elmer Wellin Museum of Art
Nolan Jimbo | Marjorie Susman Curatorial Fellow, MCA Chicago
Jared Ledesma | Curator of 20th-Century and Contemporary Art, North Carolina Museum of Art
Lauren Leving | Curator, MoCA Cleveland
Juli Lowe | Museum Manager, 21c Museum Hotel Chicago
Jova Lynne | Director, Temple Contemporary
Jacqueline Saragoza McGilvray | Curator and Exhibitions Manager, Contemporary at Blue Star
Srimoyee Mitra | Director, Stamps Gallery, University of Michigan
Victoria Noorthoorn | Director, Museo Moderno, Buenos Aires
Katie Pfohl | Associate Curator of Contemporary Art, Detroit Institute of Arts
Julie Poitras Santos | Director of Exhibitions, ICA Maine College of Art
Abigail Satinsky | Curator & Head of Public Engagement, Tufts University Art
Stephanie Seidel | Curator, Institute of Contemporary Art, Miami
Adia Sykes | Co-Director of Programs, ThreeWalls
Sally Tallant | President and Executive Director, Queens Museum
Asha Iman Veal | Associate Curator, Museum of Contemporary Photography
April Watson | Photography Curator, Nelson-Atkins Museum of Art
Manuela Well-Off-Man | Chief Curator, IAIA Museum of Contemporary Native Arts
Juana Williams | Associate Curator of African American Art, Detroit Institute of Arts
Jasmine Wilson | Independent Curator
Leslie Wilson | Associate Director, Academic Engagement and Research, Art Institute of Chicago