Curatorial Forum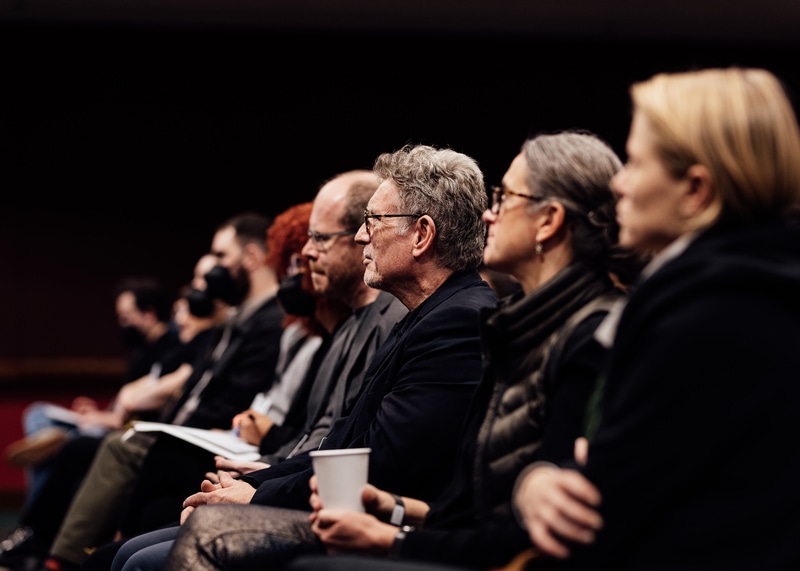 The Curatorial Forum offers a group of mid-career and established curators, working independently or with an institutional affiliation, the opportunity to engage with their peers and explore urgent issues related to curating, programming, institution-building and audience engagement. Presented in partnership with Independent Curators International (ICI), this invitation-only program features closed-door sessions focusing on questions critical to contemporary curatorial practice and facilitated by leaders with international recognition in the field. Scroll down to view 2022 Session Leaders and forum participants.
Highlights include a keynote presentation by Koyo Kouoh, Executive Director and Chief Curator of The Zeitz Museum of Contemporary Art Africa, Cape Town; peer-led sessions focused on critical questions relevant to contemporary practice and context including "Racial Equity, Representation, Social Justice," "Labor Conditions," and "Community Engagement" held at 21c Museum Hotel Chicago; and the introduction of a group of local curators who will participate in an expanded year-round program made possible in part by a grant from the Joyce Foundation. Support is further provided by the Smart Family Foundation, the Elizabeth Firestone Graham Foundation, UAP | Urban Art Projects, and Terry Dowd, Inc.
INDEPENDENT CURATORS INTERNATIONAL
Independent Curators International (ICI) supports the work of curators to help create stronger art communities through experimentation, collaboration and international engagement. Curators are arts community leaders and organizers who champion artistic practice; build essential infrastructures and institutions; and generate public engagement with art. Our collaborative programs connect curators across generations, and across social, political and cultural borders. They form an international framework for sharing knowledge and resources — promoting cultural exchange, access to art and public awareness for the curator's role.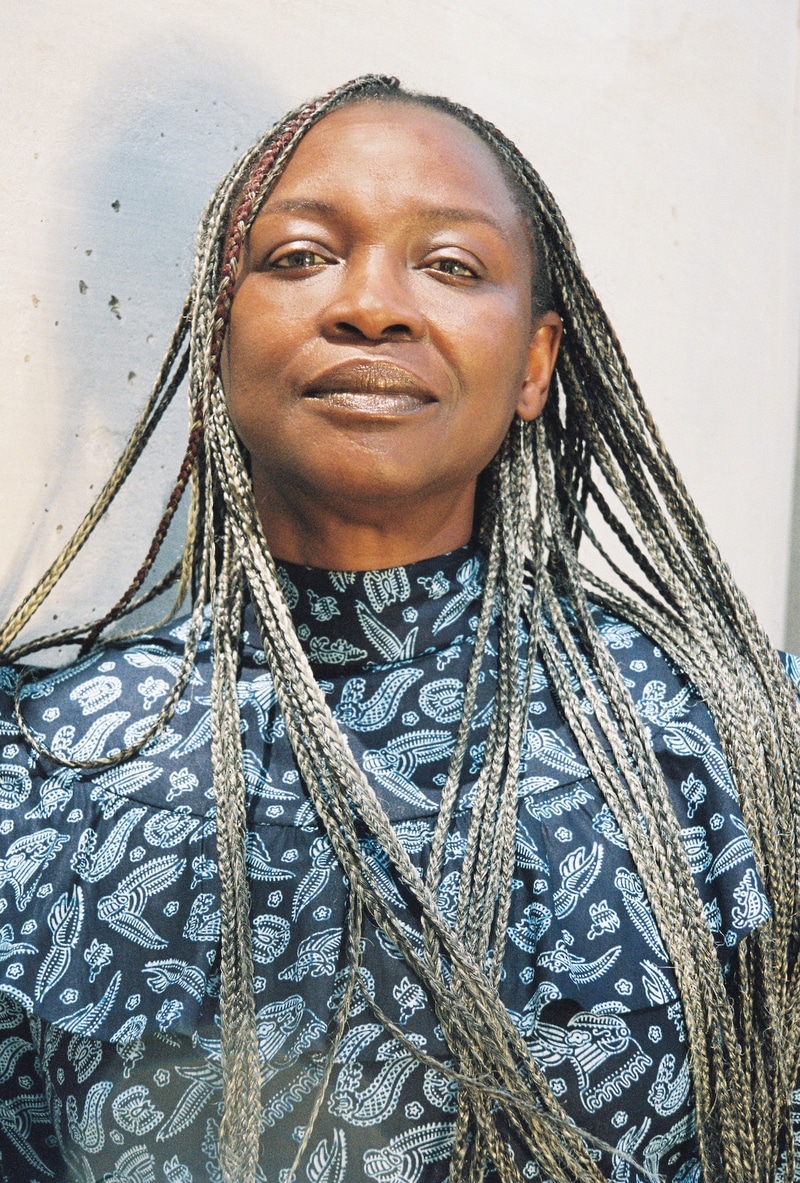 Koyo Kouoh
Chief Curator and Executive Director | Zeitz MOCAA
Koyo Kouoh is the Chief Curator and Executive Director of Zeitz MOCAA. Before joining the museum, she founded RAW Material Company in Dakar in 2008 as an institution dedicated to art, knowledge and society. A centre for critical education, an art exhibition space, and home to a creative residency programme, it supports the work of African and international artists and curators in all contemporary art media. In her independent curatorial practice, she has organised meaningful and timely exhibitions, including Personal Liberties, a program of exhibitions, seminars, talks, screenings and a publication looking at sexuality in Africa, homosexuality and homophobia; Condition Report on Building Art Institutions in Africa, a collection of essays resulting from the eponymous symposium held in Dakar in January 2012; and Word!Word?Word! Issa Samb and the undecipherable form, the first monograph dedicated to the work of seminal Senegalese process oriented artist Issa Samb. Prior to founding RAW Material Company, Kouoh worked in cultural affairs with the Goethe Institut, the Goree Institute and later with the US Embassy in Senegal.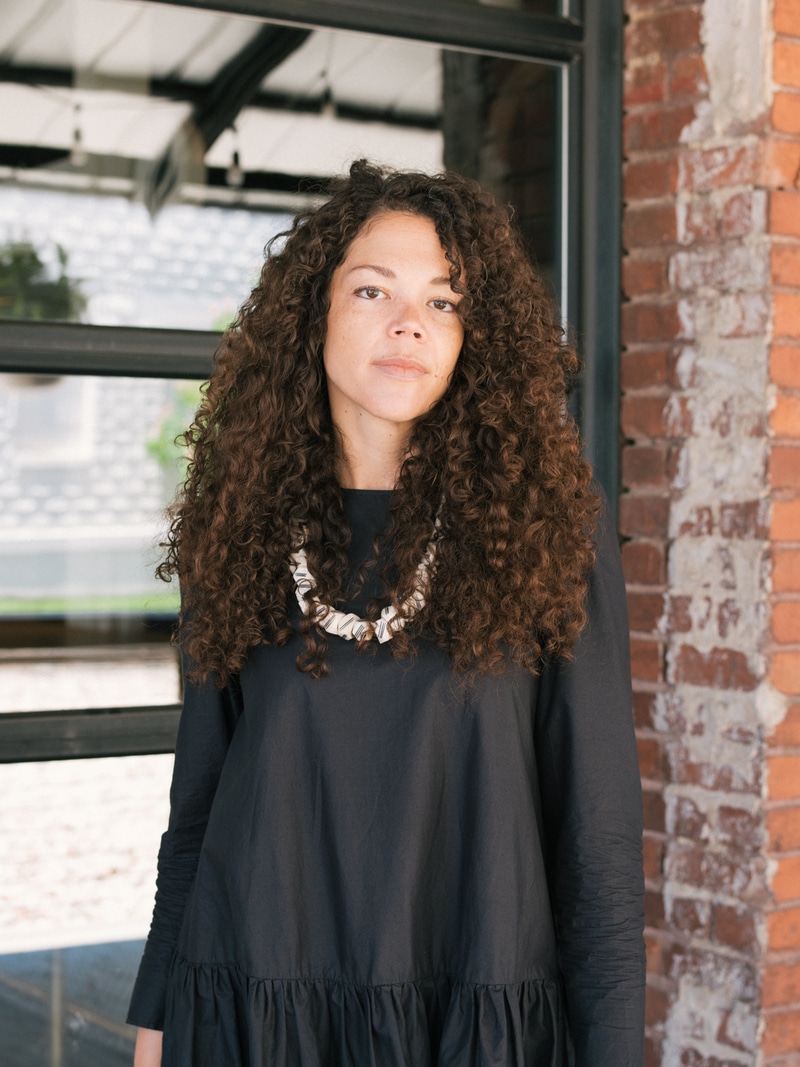 Allison Glenn
Allison Glenn is Co-Curator of the Counterpublic Triennial 2023 in St. Louis, MO. Formerly she was Senior Curator and Director of Public Art at Contemporary Arts Museum Houston, where she provided senior leadership for CAMH's curatorial team, encompassing exhibitions, public projects, and artist-driven initiatives in the public realm. Glenn is deeply invested in working closely with artists to develop ideas, artworks, and exhibitions that respond to and transform our understanding of the world. Her curatorial work focuses on the intersection of art and publics, through public art, biennials, special projects, and major new commissions by leading contemporary artists. Glenn received substantial critical and community praise for the groundbreaking exhibition she curated at the Speed Art Museum in Louisville, Kentucky titled Promise, Witness, Remembrance, selected by The New York Times as one of the Best Art Exhibitions of 2021.
Recently, she was also listed as one of the 2022 ArtNews Deciders and on the 2021 Observer Arts Power 50 List.
During her 3 1/2 year tenure at Crystal Bridges Museum of American Art, Glenn further shaped how public sculpture activates and engages the museum's 120-acres of Ozark woods with outdoor exhibitions, solo artist projects, and loans, working with Rashid Johnson, Sarah Braman, Sam Falls, Odili Donald Odita, Jessica Stockholder, George Sanchez-Calderon, Bethany Collins, and more. She was a member of the curatorial team for State of the Art 2020, which opened simultaneously at Crystal Bridges and the Momentary. In addition, she spearheaded the adaptation of Hank Willis Thomas: All Things Being Equal… (2020) at Crystal Bridges, the first comprehensive survey of the artist's work, organized by the Portland Art Museum.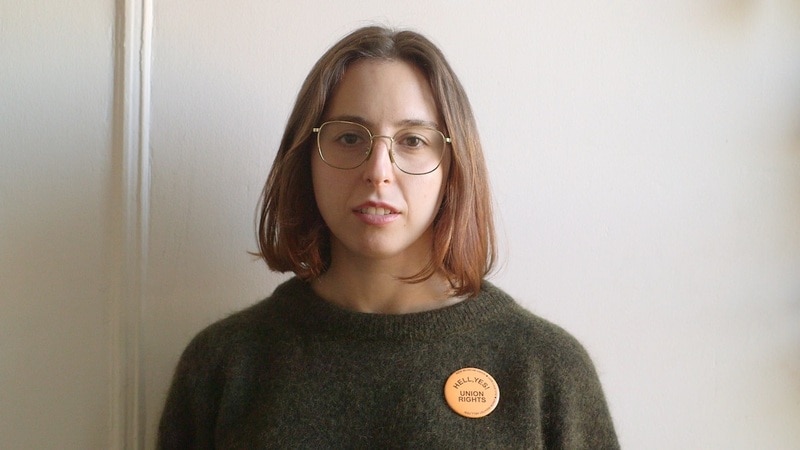 Dana Kopel
Dana Kopel is a writer, editor, and union organizer living in New York. Her writing appears in publications such as The Nation, The Baffler, Frieze, Flash Art, Art in America, and SSENSE. Formerly the senior editor and publications coordinator at the New Museum, she helped organize the New Museum Union-UAW Local 2110, and currently works as an organizer with OPEIU Local 153.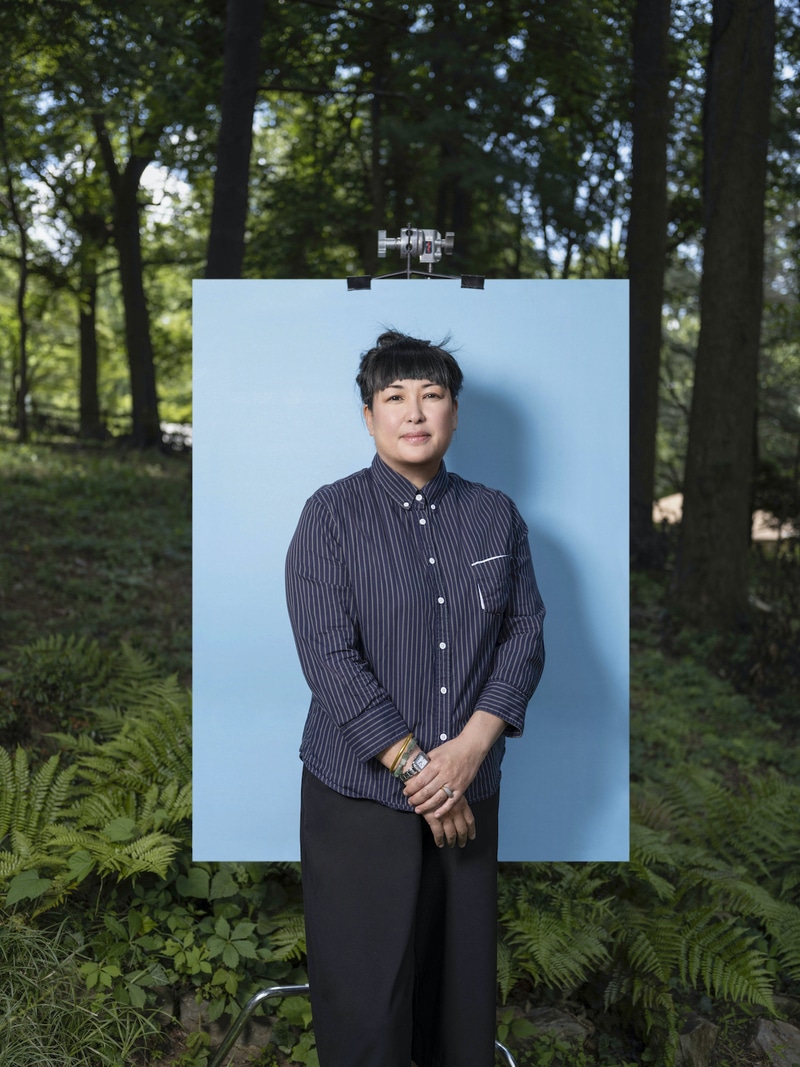 Amy Sadao
Amy Sadao is a curator and a strategist. Her firm, Sadao Ghosh, was founded to help museums and arts organizations operationalize racial justice. She is part of the curatorial team for FotoFest 2022, Houston and is organizing an exhibition on the Feminist Art Program for REDCAT. She is the curator of Columbia University's MFA exhibitions 2020, 2021 and 2022. Previously she was the Daniel W. Dietrich, II Director of the Institute of Contemporary Art, University of Pennsylvania. Sadao fulfilled a plan focused on ICA's audience, local and global partnerships, staffing, and programming reflected the racial demographics of Philadelphia and secured the largest gift in the museum's history: a $10 million endowment extending curatorial research. Sadao also served for ten years as Executive Director of Visual AIDS in New York City, leading the organization through its first strategic planning process and reestablishing its exhibition, publication, and artist-edition programs while diversifying its income stream with unique, branded events.
Sadao is Board Chair of Asian Arts Initiative, Board Secretary of the Leeway Foundation, and is a Director Emeritus of Visual AIDS. She earned an MA in comparative ethnic studies from the University of California, Berkeley, a BFA from the Cooper Union School of Art, and began her career as an intern at the Whitney Museum of American Art, Philip Morris branch.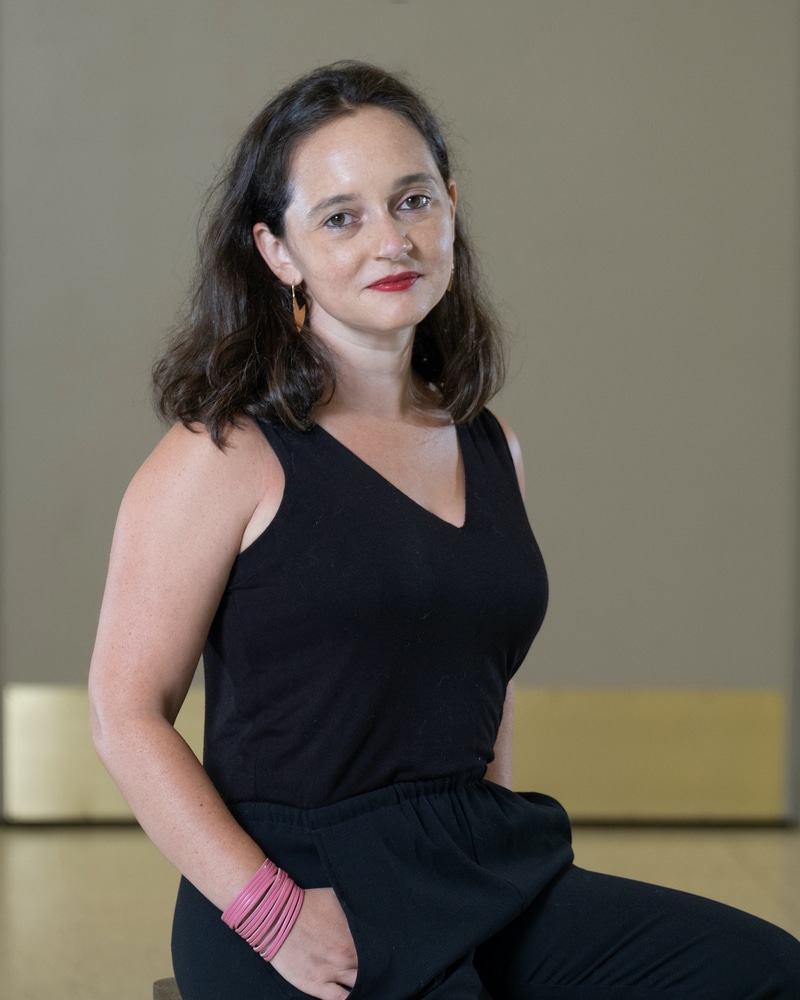 Susanna V. Temkin
Susanna V. Temkin is Curator at El Museo del Barrio, where she recently co-curated the museum's inaugural Triennial exhibition, La Trienal-ESTAMOS BIEN (2020-2021). At El Museo, she also co-organized the recently opened exhibitions EN FOCO: The New York Puerto Rican Experience, 1973-1974 (2021-2022); Popular Painters & Other Visionaries (2021-2022); as well as the museum's fiftieth anniversary exhibition, Culture and the People (2019). Temkin earned her master's and PhD degrees from the Institute of Fine Arts, New York University, where her research focused on modern art in the Americas, with a focus on Cuba. Prior to El Museo, she served as Assistant Curator at Americas Society in New York, as well as the research and archive specialist at the Cecilia de Torres, Ltd., where she assisted in co-authoring the digital catalogue raisonné of artist Joaquín Torres-García. Temkin has published essays and reviews in exhibition catalogues and magazines including the Metropolitan Museum of Art's Alice Neel: People Come First; the Rutgers Art Review; Burlington Magazine; among others.
Closed-door session with Dana Kopel. Courtesy of Independent Curators International.

Closed-door session with Allison Glenn. Image courtesy of Independent Curators International.

Closed-door session with Susanna Tempkin. Courtesy of Independent Curators International.

Curator tour at South Side Community Art Center. Courtesy of Independent Curators International.
2022 Participants
Rachel Adams | Chief Curator and Director of Programs, Bemis Center for Contemporary Arts
Laura Allred Hurtado | Executive Director, Utah Museum of Contemporary Art
Amara Antilla | Senior Curator, CAC Cincinnati
Rehema Barber | Chief Curator, Kalamazoo Institute of Arts
Ionit Behar | Associate Curator, DePaul Art Museum
Natalie Bell | Curator, MIT List Visual Arts Center
Erin Dziedzic | Director of Curatorial Affairs, Kemper Museum of Contemporary Art
Ciara Ennis | Director and Curator, Pitzer College Art Galleries
David Evans Frantz | Collections Research Specialist, Lucas Museum of Narrative Art
Allison Glenn | Co-Curator, Counterpublic Triennial 2023
Marcela Guerrero | Curator, Whitney Museum of American Art
Ksenya Gurshtein | Curator of Modern and Contemporary Art, Ulrich Museum of Art
Craig Hadley | Executive Director, The Dennos Museum Center
Lauren Hinkson | Associate Curator of Collections, Solomon R. Guggenheim Museum
Henriette Huldisch | Chief Curator, Walker Art Center
Simon Kelly | Curator of Modern and Contemporary Art, Saint Louis Art Museum
Tricia Laughlin Bloom | Curator of American Art, Newark Museum of Art
Catharina Manchanda | Jon and Mary Shirley Curator of Modern and Contemporary Art, Seattle Art Museum
Cesáreo Moreno | Chief Curator and Visual Arts Director, National Museum of Mexican Art, Chicago IL
Heather Nickels | Joyce Blackmon Curatorial Fellow in African American Art and Art of the African Diaspora, Memphis Brooks Museum of Art
Jessica O'Hearn | Executive Director, Brookline Arts Center
María Elena Ortiz | Curator, Pérez Art Museum Miami
Liz Park | Richard Armstrong Curator of Contemporary Art, Carnegie Mellon Museum of Art
Amy L. Powell | Curator of Modern and Contemporary Art, Krannert Art Museum
Allison Quinn | Director of Exhibitions, Hyde Park Art Center, Chicago IL
Rachel Reese | Director and Curator, Institute of Contemporary Art at UTC
Mark Scala | Chief Curator, Frist Art Museum
Lauren Schell Dickens | Senior Curator, San Jose Museum of Art
Emily Stamey | Curator and Head of Exhibitions, Weatherspoon Art Museum
Jordan Stein | Curator, KADIST
Jodi Throckmorton | Chief Curator, John Michael Kohler Arts Center