Curatorial Exchange 2022
The Curatorial Exchange offers mid-career and established international curators the opportunity to engage closely with their peers and with EXPO CHICAGO's international exhibitors while exploring Chicago's cultural landscape through a tailored four-day program. Developed in partnership with foreign consulates and cultural agencies, the Curatorial Exchange aims to inspire future collaborations and foster new insight on gallery and institutional programs and artists' practices from Chicago and around the world. For our ninth edition the Curatorial Exchange included more than 10 international curators working in countries including Canada, Denmark, France, Finland, Germany, Italy, and the Netherlands.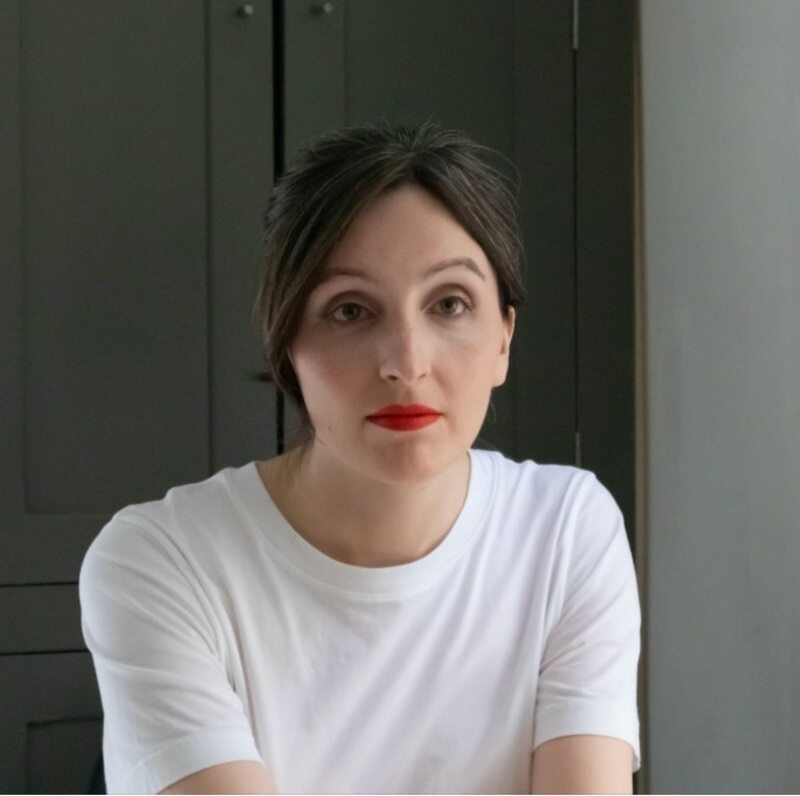 Nella Aarne
Independent curator & co-director of Obsidian Coast
Curator-in-Residency with the FCINY & Residency Unlimited
Nella Aarne is a Finnish curator living and working in the UK. She convenes the Of Animacy Reading Group and co-directs Obsidian Coast, an independent curatorial platform committed to artist moving image and feminist, environmentally sustainable practices. Her work considers ethical encounters, collaborative learning and redefined notions of productivity. Nella has worked with and contributed to projects at UmArts, Umeå University; Kim? Contemporary Art Center, Riga; Somerset House, London; ICA, London; Abandon Normal Devices; Spike Island, Bristol; Arnolfini, Bristol; and Glasgow International. In 2021, she was an Associate Lecturer on the MA Curating programme at the University of the West of England. Nella earned her MFA in Curating from Goldsmiths (University of London) in 2015, and was the recipient of the Curatorial Junior Fellowship at Goldsmiths in 2015–16.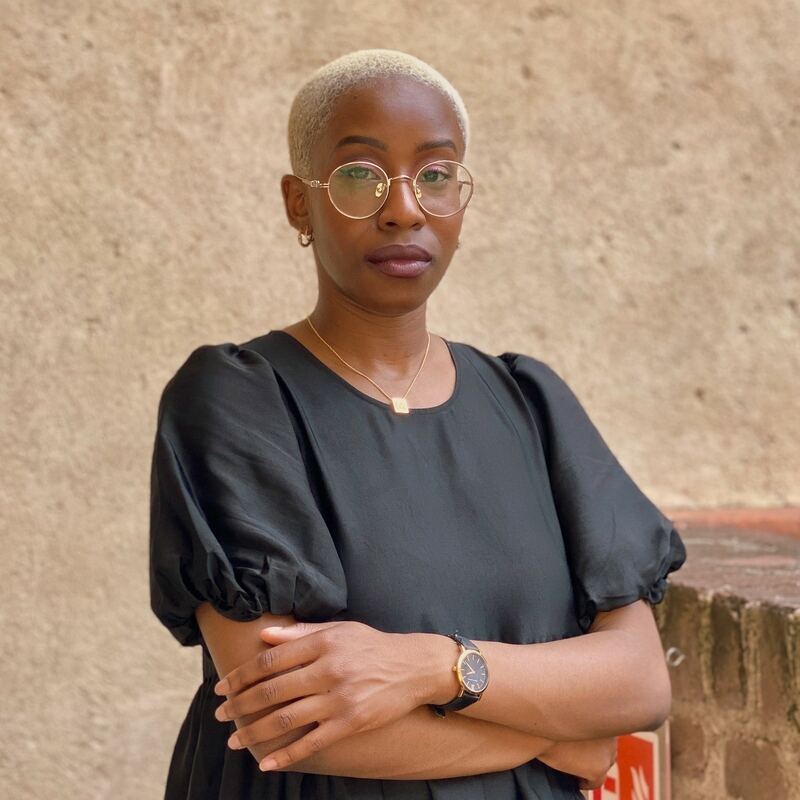 Mistura Allison
Independent Curator
Mistura Allison is the founder of ashikọ - a visually driven platform inspired by Africa and its Diaspora. She's an independent researcher, curator and art historian. She has delivered projects with the National Gallery in Rome, Victoria & Albert Museum, Venice Biennale and Serendipity. Mistura's curatorial practice is fueled by her interest in representing the plurality of contemporary Afro-Diasporic visual and oral productions.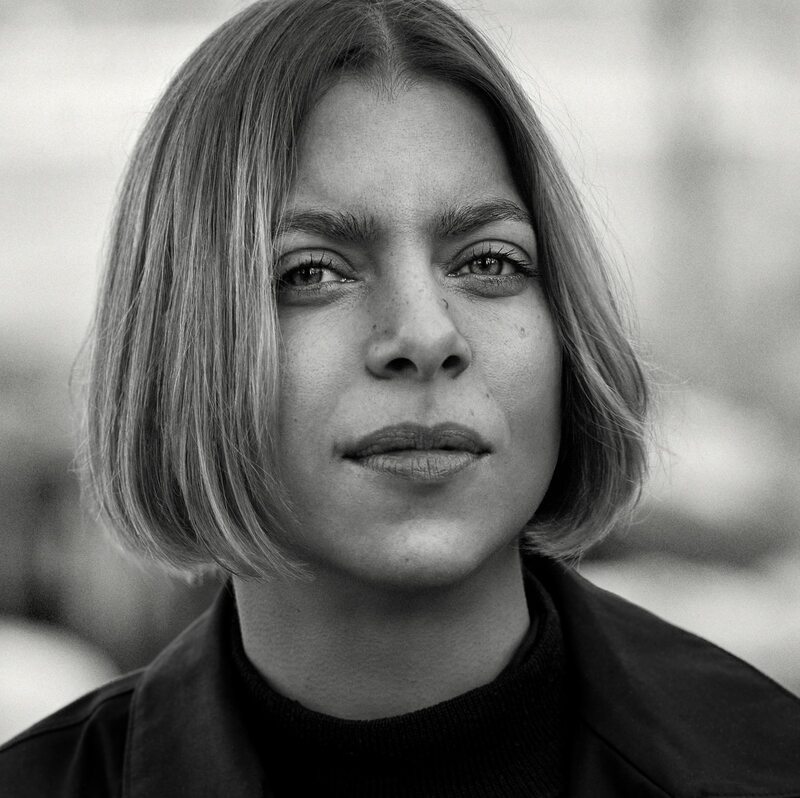 Jeanette Bisschops
Independent Curator
Jeanette Bisschops (b. 1984) is a curator and writer from Amsterdam based in New York. She is currently a Curatorial Fellow at the New Museum, New York. Between 2016 and 2019, Bisschops served as Curatorial Assistant for Time-Based Media at the Stedelijk Museum Amsterdam, and has curated multiple exhibitions as an independent curator. She holds a Master's in Psychology from Maastricht University and a Master's in Art History from the University of Amsterdam.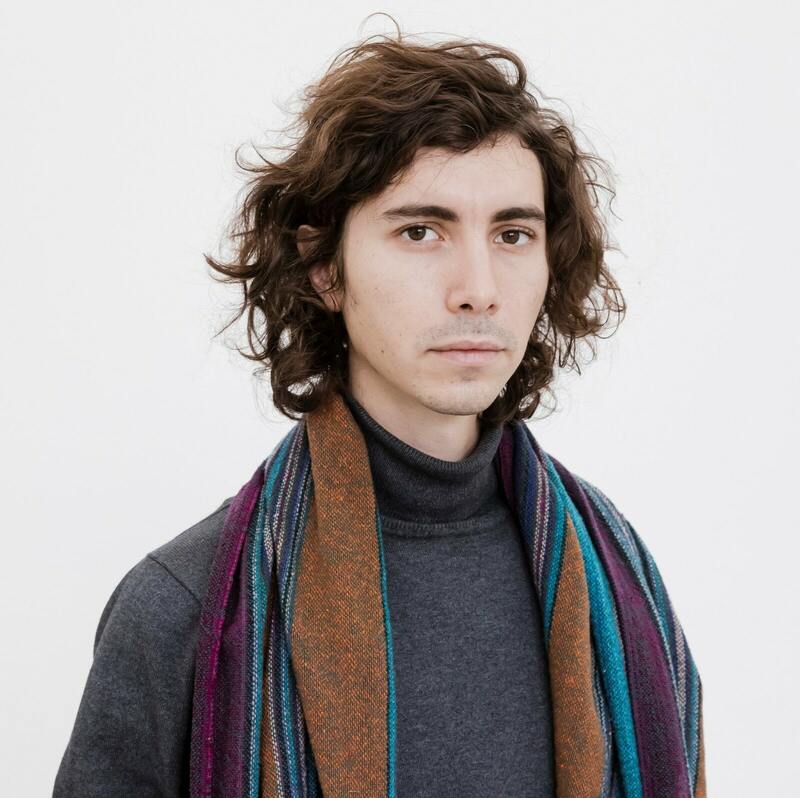 Bernardo Follini
Assistant Curator
Fondazione Sandretto Re Rebaudengo
Bernardo Follini is a curator based in Turin, Italy. Since 2017 he is assistant curator at Fondazione Sandretto Re Rebaudengo, Turin, and co-curator at Il Colorificio, a project space and curatorial collective which he founded in Milan in 2016 together with Michele Bertolino, Giulia Gregnanin and Sebastiano Pala. He is interested in investigating new models of institutionalism through cultural and political perspectives that intersect language, performativity, collective practices, and sexuality. Among the exhibitions he curated at the Fondazione: Safe House; Memory Matters; Burning Speech (all co-curated with Irene Calderoni, 2021); Tarek Lakhrissi. This Doesn't Belong to Me (2020); Brazil (2018). Together with Irene Calderoni he is currently in charge of the exhibitions of VERSO, a two-year programme dedicated to the participation of new generations in the social and political spheres, and coordinator of three research groups with the same focus. Since 2018 he is tutor at CAMPO, course in Curatorial Studies by Fondazione Sandretto Re Rebaudengo, and lecturer in Cultural Studies. Since 2017 he is in charge of the partnership between Fondazione and ENSBA - École nationale des beaux arts de Lyon, France, where in 2021 he took part in the jury of the Prix de Paris.
As a member of Il Colorificio, between 2019 and 2021 he has developed and co-curated the exhibition and performative programme "L'Ano Solare. A year-long programme on sex and self-display" and co-edited the book of the same name, winner of the VIII edition of the Italian Council. Since 2016 he has co-curated solo shows and performances by emerging artists at Il Colorificio in Milan, and exhibitions and research projects in institutions such as MA*GA – Museum of Art Gallarate (2021), Fondazione ICA Milan / Swiss Institute, Milan-Rome (2021), Casa Testori, Novate Milanese (2021), Teatrino Palazzo Grassi – Punta della Dogana, Venice (2020), MAXXI - National Museum of 21st Century Arts, Rome (2019), The Modern Institute, Glasgow (2018).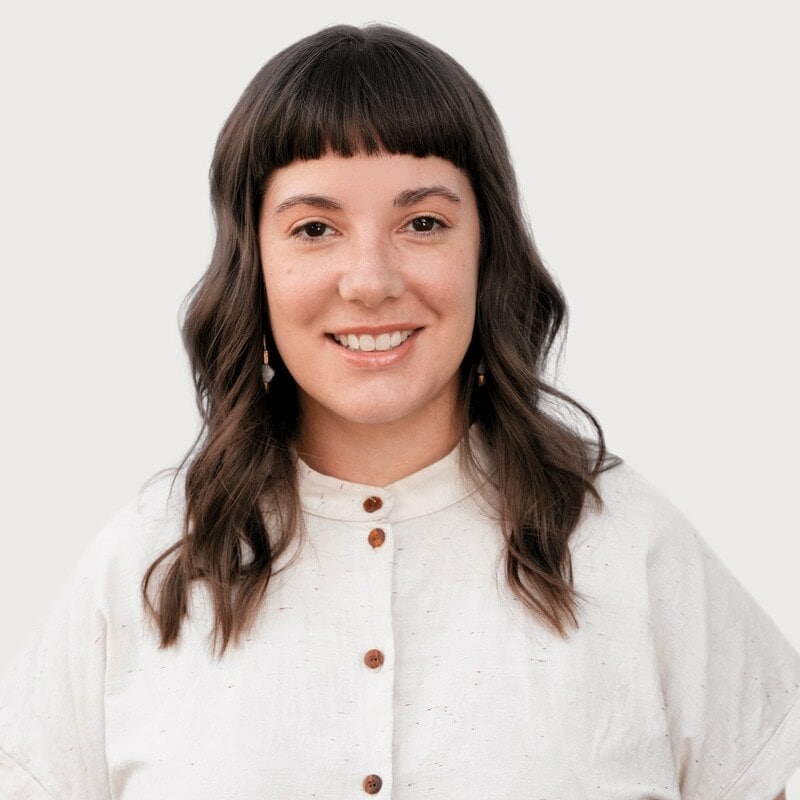 Tarah Hogue
Curator of Indigenous Art
Remai Modern
Tarah Hogue is the curator of Indigenous art at Remai Modern in Saskatoon, Canada. She has previously held positions at the Vancouver Art Gallery, Art Gallery of Greater Victoria and grunt gallery as well as working independently. Her curation and writing often attends to the complexities of place and the transformative capacities of Indigenous art and knowledge systems. In 2019, Hogue received the Hnatyshyn Foundation - TD Bank Group Awards for Emerging Curator of Contemporary Canadian Art. She serves as board co-chair for the Indigenous Curatorial Collective as well as a founding member of Shushkitew Collective. She holds a master's degree in Critical and Curatorial Studies from the University of British Columbia and a bachelor of arts in Art History from Queen's University. Hogue was raised on the border between Treaty 6 and 7 territories in Red Deer, AB. She is a citizen of the Métis Nation as well as being of settler ancestry.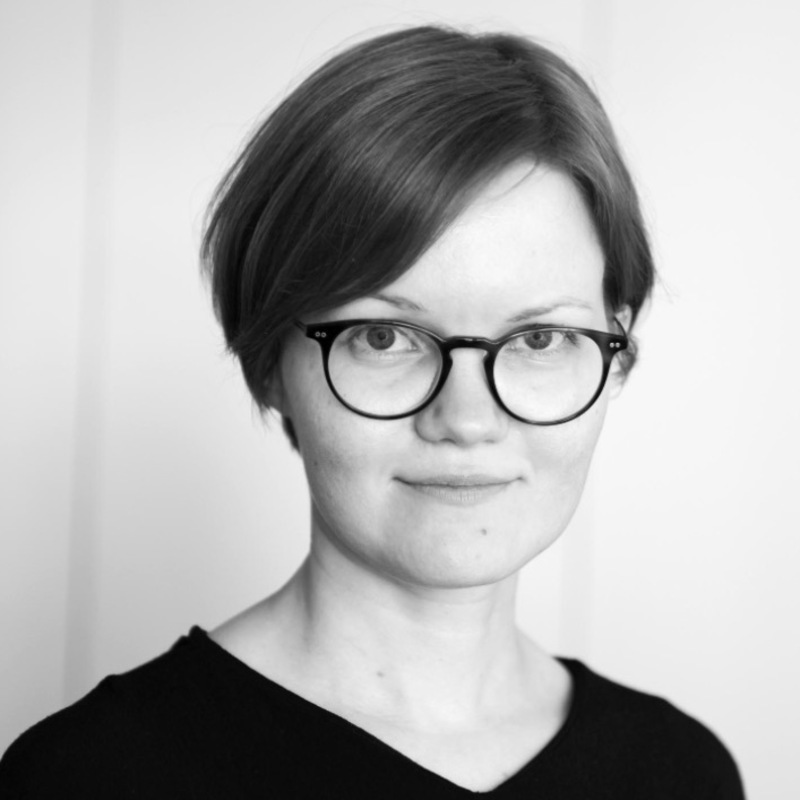 Saara Karhunen
Curator
HAM Helsinki Art Museum
Saara Karhunen (b. 1983) is a curator at HAM Helsinki Art Museum, where she works in the exhibitions team. HAM's exhibition program focuses on Finnish and international modern and contemporary art, and since 2021 the museum is also responsible for organizing the Helsinki Biennale. Previously Karhunen has worked at Pori Art Museum, HIAP - Helsinki International Artist Programme, Galerie Anhava, Museum of Contemporary Art Kiasma and Checkpoint Helsinki (currently PUBLICS). Karhunen has also for long been involved in the field of art criticism, and is currently a board member at Mustekala and NO NIIN, two online magazines publishing art criticism and essays on contemporary culture. She holds a Master of Arts degree from the University of Helsinki.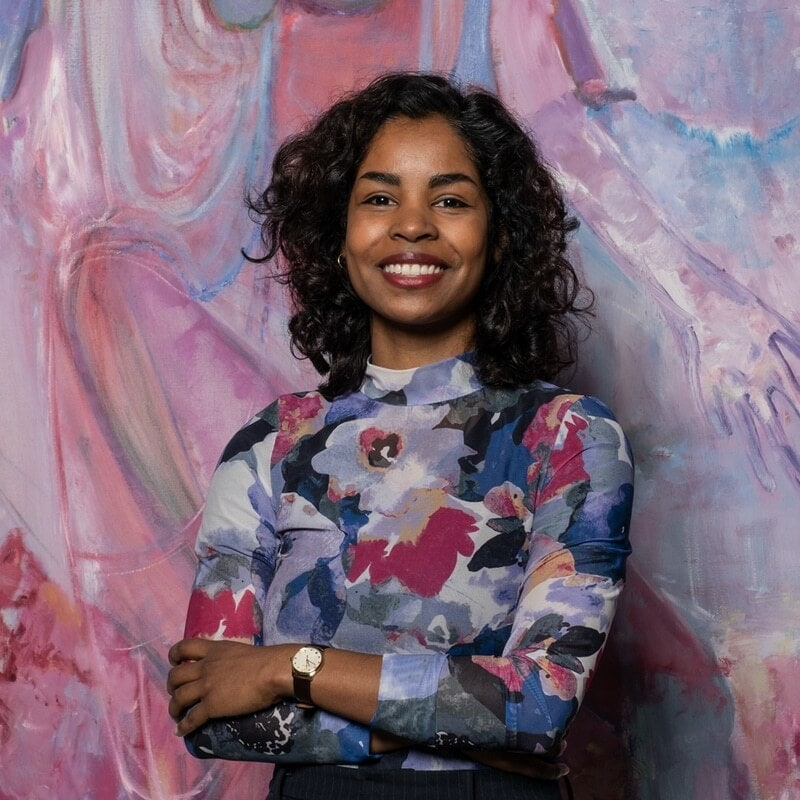 Imara Limon
Curator
Amsterdam Museum
Imara Limon is curator of contemporary art at the Amsterdam Museum. Her work includes the exhibitions Black Amsterdam (2016), Monument of Regents: Natasja Kensmil (2020-21), the biennial Refresh Amsterdam (2020-21) and Colonial Stories: Work in Progress (opening March 2022). Limon developed the New Narratives program for advancing equity in the Amsterdam Museum. In 2017 she was awarded the National Museum Talent Prize. In the summer of 2018, she was curator-in-residence at the International Studio & Curatorial Program (ISCP) in New York City. She is also a member of the Board of Trustees of Centraal Museum Utrecht.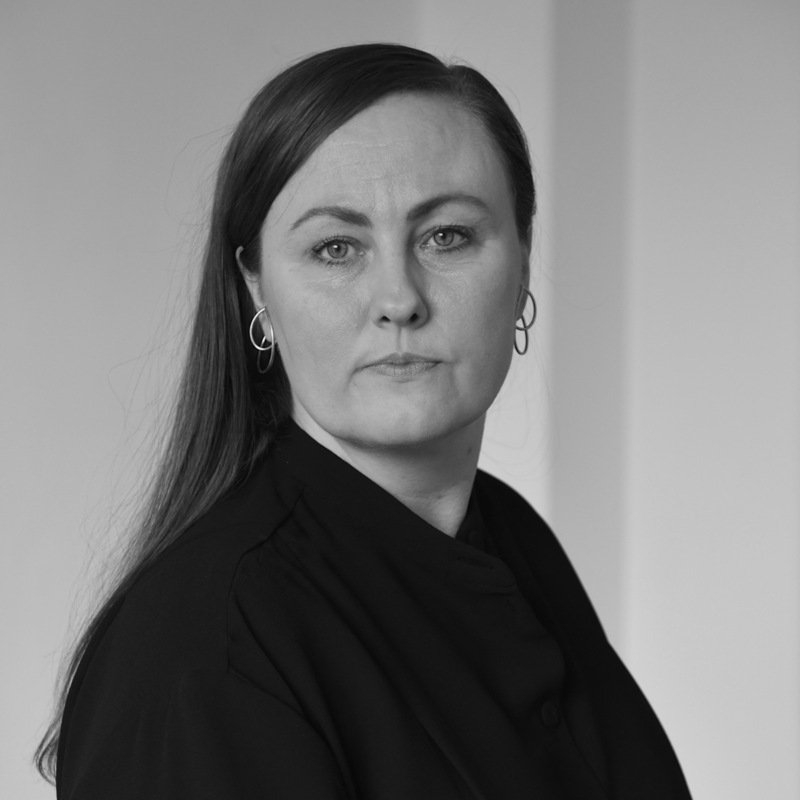 Henriette Noermark
Independent Curator
Henriette Noermark (b. 1984) is an independent curator and freelance writer based in Copenhagen. She is specialised in the field between contemporary art and crafts with exhibitions at Le Bicolore - Maison du Danemark (FR), Carvalho Park (US), Charlottenborg Kunsthal (DK), Heartland Festival (DK), Patrick Parrish Gallery (US), Spring/Break Art Show (US), Mark Kenley Domino Tan (DK), A. Petersen Collection (DK), Les Gens Heureux (DK), The Roundtower (DK), Kultuni Centar Beograda (RS) among others. She is currently curating exhibitions for Augustiana Kunsthal (DK) and Glasmuseet Ebeltoft (DK). As a writer, she has contributed to TL Magazine, Oak - The Nordic Journal, Elle Decoration, RUM, Design Anthology, Metropolis, Trouvé and has written texts for various exhibition catalogues and exhibitions.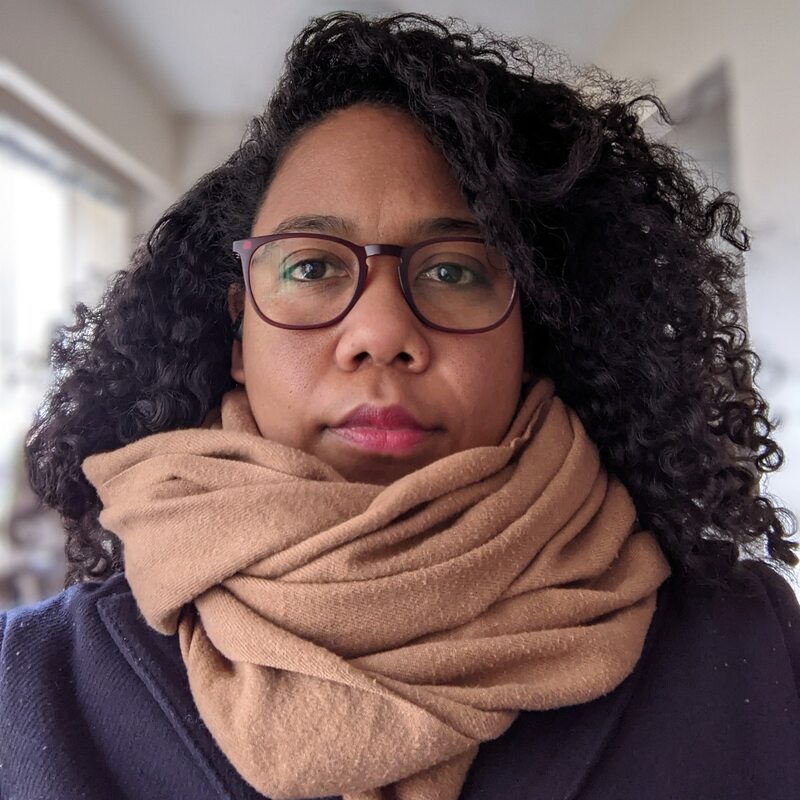 Denise Ryner
Director and Curator
Or Gallery
Denise Ryner is the Director/Curator at Or Gallery, Vancouver (2017-present) where she's worked with artists such as Ligia Lewis and keyon gaskin, Stephanie Comilang, Deanna Bowen, Abbas Akhavan, Peter Morin, Denise Ferreira da Silva and Arjuna Neuman, Rachel O'Reilly, Olivia Whetung, Dana Claxton amongst others. She's also an associate project curator with the Visual Arts and Film Department of Haus der Kulturen der Welt, Berlin.
Her current curatorial, research and writing interests include place-as-agent in exhibition-making and the cultural production of transnational counterflows of the 19th and 20th centuries. In 2019 she co-organized the Bodies, Borders, Fields symposium with writer Yaniya Lee. Independent curatorial projects include: Common Cause: before and beyond the global (Mercer Union/Toronto, 2018), Bodies of Fact: The Archive from Witness to Voice (HKW/Berlin, 2017), Harbour/Haven, in collaboration with Tonel ('thirstDays' VIVO Media Arts/Vancouver, 2016), Interim Measures (8-11 Project Space, Toronto, 2015), Projections at the Perel (SFU Galleries/SWARM 2015) and Rain or Shine Saturdays (SFU Galleries). She has written for Canadian Art, Blackflash, C Mag, FUSE and guest co-edited Canadian Art's Fall 2020 Chroma issue with Yaniya Lee.
She has taught in ECUAD's Curatorial Studies program as both a guest and sessional lecturer.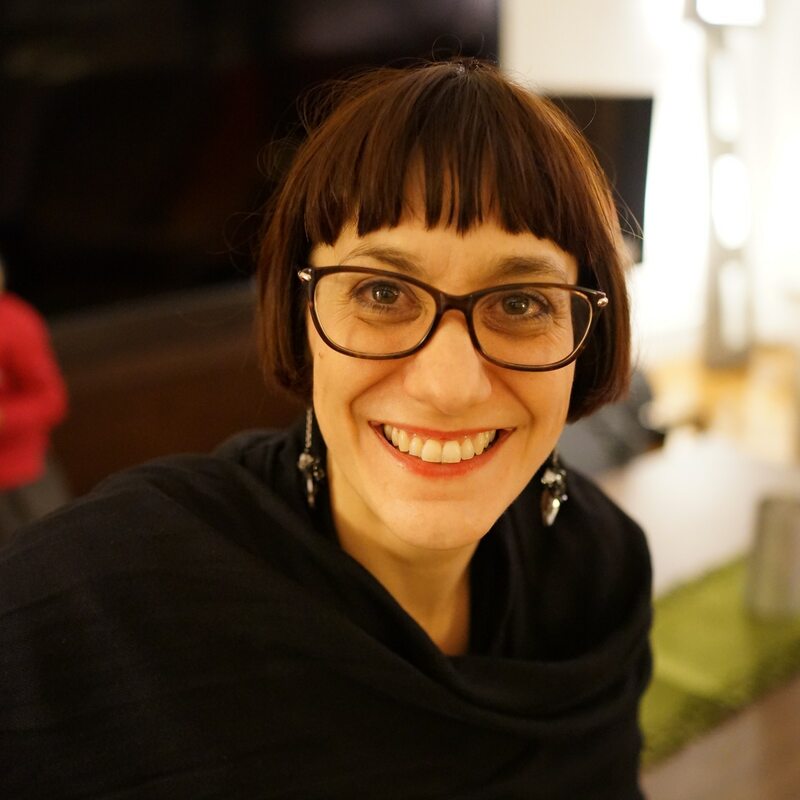 Leanne Sacramone
Senior Curator
Foundation Cartier
Leanne Sacramone is Senior Curator at the Fondation Cartier for Contemporary Art in Paris. Following her studies in French Language and Literature at Smith College, she moved to France where she discovered her passion for curatorial work as an intern at the Centre Georges Pompidou. She continued her studies at the Ecole du Louvre and the Université Paris I Sorbonne where she received her master's degree while working at the American Cultural Center in Paris and the Centre Georges Pompidou. She was then hired as assistant curator for "La Beauté" a city-wide exhibition organized as part of France's millennial events in Avignon, where she collaborated with internationally renowned artists such as James Turrell, Anish Kapoor, La Monte Young, Rebecca Horn, and Jeff Koons. In 2001, she was appointed Curator at the Fondation Cartier where she has notably brought to light on the French art scene the history of graffiti in "Born in the Streets: Graffiti," the art of the Democratic Republic of the Congo in "Beauté Congo-Congo Kitoko" and the work of Latin American photographers in "America Latina 1960-2013." The wide-ranging and cross-disciplinary programming of the Fondation Cartier has led her to collaborate not only with contemporary artists (Sarah Sze, Beatriz Milhazes) but also photographers (William Eggleston Daido Moriyama), designers (Alessandro Mendini, Andrea Branzi), comic strip artists (Jean Giraud/Moebius), and thinkers (Paul Virilio, Marc Augé).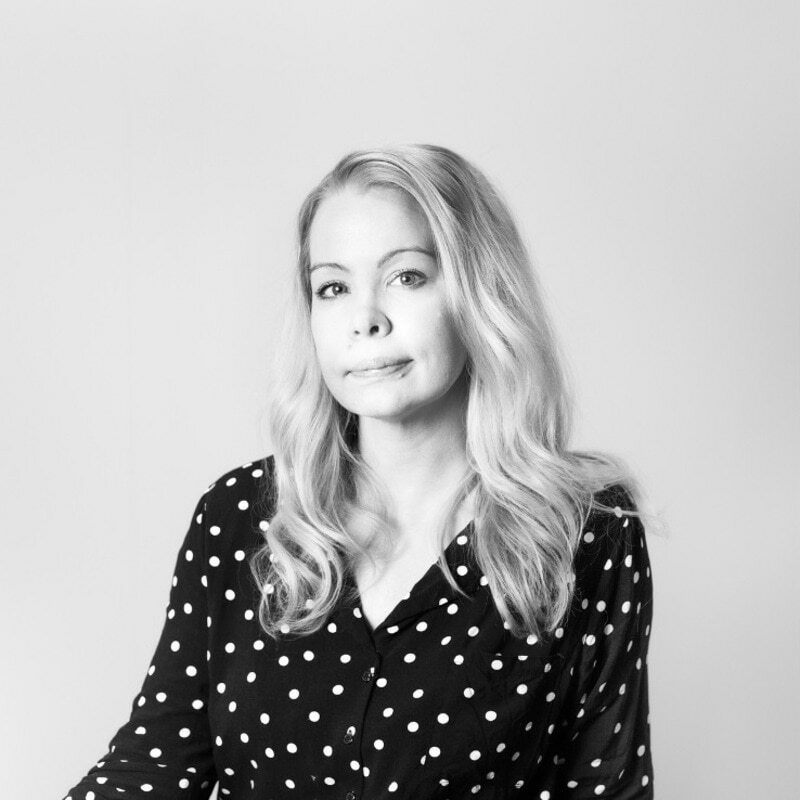 Annina Sirén
Curator
Turku Art Museum
Annina Sirén (b. 1979) is a Turku-based curator of contemporary art, museum professional and art historian currently working at the Turku Art Museum, Finland. She has been curating various contemporary art exhibitions and working with communication, marketing, education, and audiences at the museum since 2005. She also contributes to the local art field by sitting on the board of Kunsthalle Turku Association as Vice-chair, and by producing VAFT, an international video art festival held in Turku. As a curator, she is fascinated with surprises, collaborative processes, and site-specificity.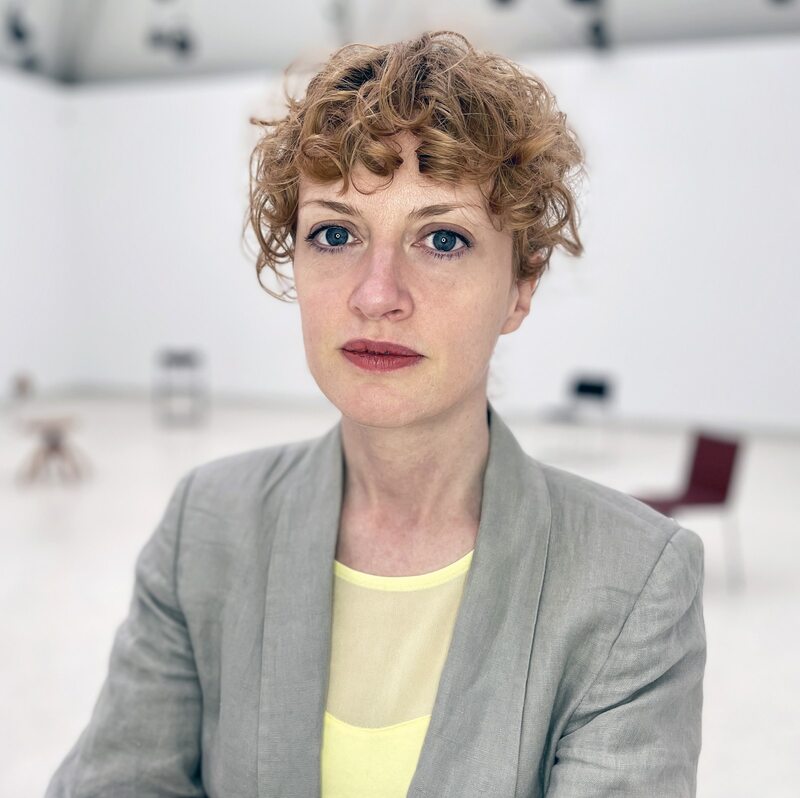 Jennifer Smailes
Research Associate for Cultural Diversity
Kunsthalle Bremen
Jennifer J. Smailes is a curator and researcher based in Bremen, Germany. She studied cultural and curatorial studies in Hildesheim, Warsaw and Leipzig. After stops at MOCA Cleveland, OH and at Museum für Neue Kunst, Freiburg, Germany, she took over the role of co-director of KVHBF - Kunstverein Harburger Bahnhof in Hamburg, Germany together with Lisa Britzger and Annette Hans (2016-18). With a focus on collective, entrepreneurial, design and communicative approaches their program revolved around the notion of imagining alternative modes of co-creation, collaboration and cohabitation within the wider logic of global economies.
Since July 2018, Jennifer Smailes is Research associate for cultural diversity at the Kunsthalle Bremen, a position framed by the funding program 360° - Fund for New City Cultures by the Federal Cultural Foundation of Germany. As one of Germany's leading art institutions, Kunsthalle Bremen houses a collection that spans eight centuries of art history. Founded almost 200 ago as one of Germany's first art associations, is is based on ideas of private patronage and civil engagement. Within her role at the museum, Jennifer Smailes is giving shape and accompanying a thorough institutional change progress aiming at creating a more accessible, diverse and self-critical institution. Rootet in an understanding of the curatorial as a deeply political process that includes both exhibition making and creating the framework that facilitates it, her work includes the critical re-assessment of the art historical canon presented in the museum's permanent collection and acquisition strategy with a focus on the institution's colonial heritage, forging meaningful collaboration with (post-)migrant networks, social institutions and activists, as well as creating space for empowerment, agency and polyphonic discourse through new strategies to include non-professionals in the curatorial process.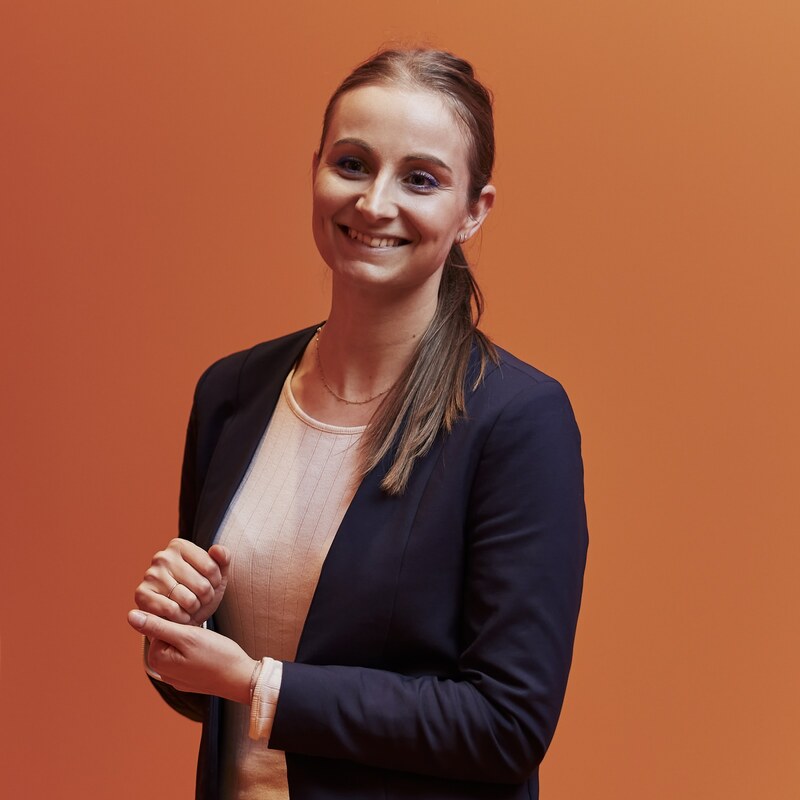 Sara Staunsager
Curator
TRAPHOLT
Sara Staunsager, b. 1988, BA in Design History from the University of Southern Denmark and Mag. Art in Aesthetics and Culture from Aarhus University, Denmark, is Curator and Head of Collections at Trapholt Museum of Modern Art and Design. Sara researches design, and her main focus lies on Danish Designers in the 20th century. Significant publications includes: Staunsager, S, Koefoed, L. (2015): "Gendered Chairs – The Art of Being a Female Furniture Designer" in Passepartout (red.), Women in Art History; Staunsager, S. (2015): "An unheralded pioneer" in Danish Design by Jens Quistgaard, HEART Museum of Contemporary Art; Staunsager, S. (2018): "The Architect's Cube" in Arne Jacobsens Kubeflex, Trapholt; S. Staunsager (2021): "Verner Panton – The Good Taste and Well-being" in Verner Panton – Colouring a New World, Trapholt.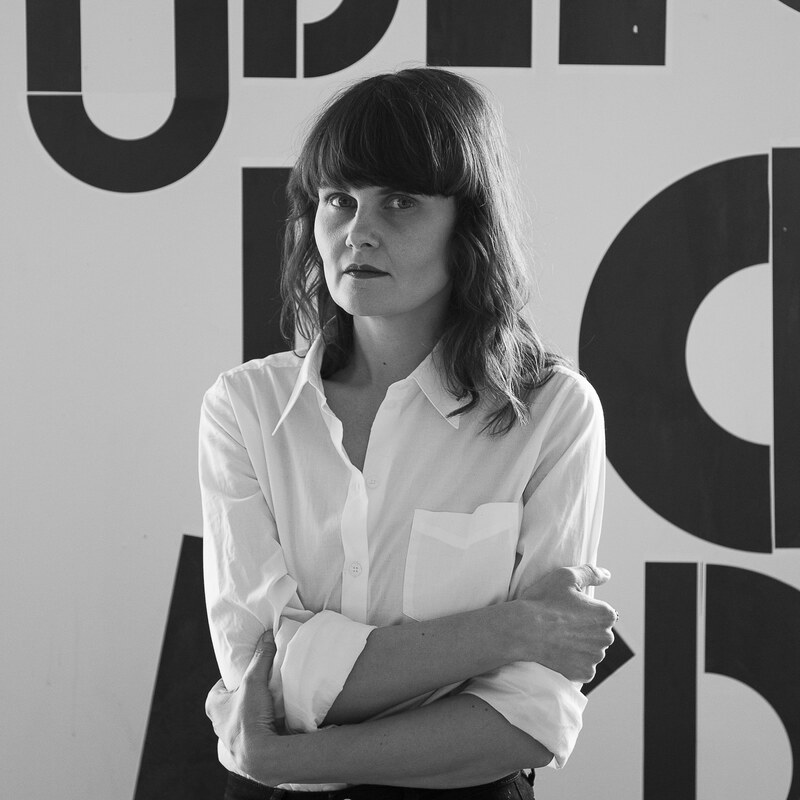 Eliisa Suvanto
Program Manager
PUBLICS
Eliisa Suvanto​ is the Program Manager of a Helsinki-based curatorial agency PUBLICS and is in charge of realising the program. Eliisa has previously worked as the Director of Titanik, an artist-run space and residency located in Turku, Finland. In recent years Suvanto has been working on large scale site-specific projects such ​as the critically acclaimed exhibition ​Valtio+, ​Parantola,​ Space Invaders and Pori Biennale. Eliisa is one of the founding members of Porin kulttuurisäätö, an artist-curator-collective established in 2013. The aim of the group is to organise exhibitions, events, projects and seminars that question and reconstruct the structures existing both in the art world and in our society. Eliisa received an MA in Visual Culture from Aalto University School of Arts, Design and Architecture in 2014.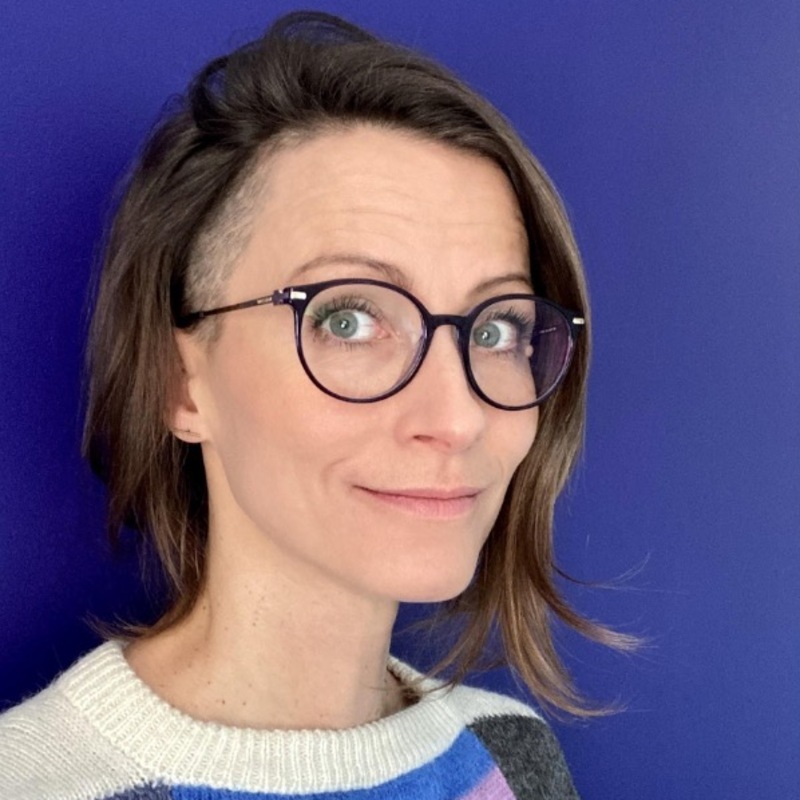 Terhi Tuomi
Curator
Amos Rex
Terhi Tuomi (1981, Finland) is a curator at the contemporary art museum Amos Rex in Helsinki. Since 2021 she has been part of the curatorial team being responsible for planning and realising Amos Rex's programme which mainly focus on presenting site-sensitive, experiential, and often technologically experimental contemporary art. Previously she held curatorial positions at WAM (Turku City Art Museum) and at Kerava Art Museum. Due to her multifaceted professional background in art history and exhibition design, she has been involved in several large scale exhibition projects and site specific displays working as a curator, an exhibition designer and a project manager in museums, galleries and institutions. Her interest in inspiring visual culture and in contemporary art has taken her to work along the vivid Finnish art scene also in Italy, Russia and Germany.