Curatorial Exchange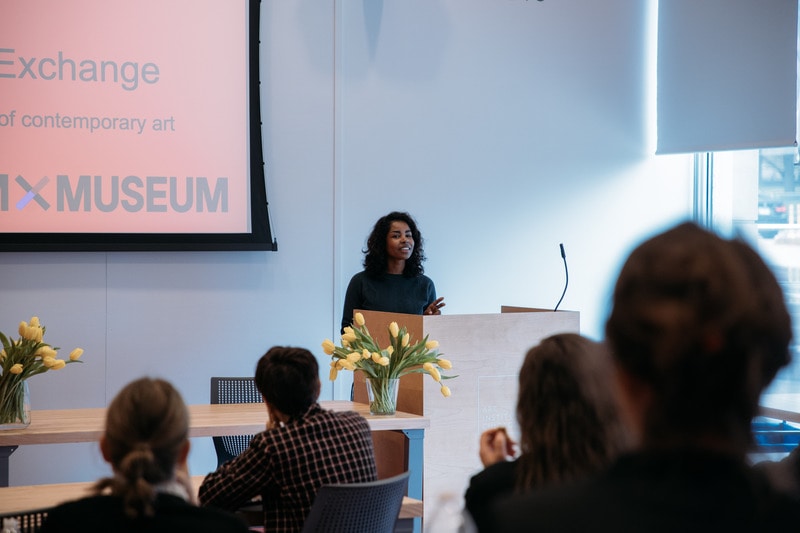 Through its annual Curatorial Exchange, EXPO CHICAGO remains one of the nation's only fairs with a dedicated initiative focused on funding global curator exchanges that foster future collaborations for curators on the local, national and international level. The fourth annual exchange is developed in partnership with foreign consulates and cultural organizations from around the world, offering select mid-career and established curators the opportunity to engage closely with their peers through closed-door sessions hosted at the Art Institute of Chicago, and provides access to exhibitions, top private collections, artist studios, museums and institutions throughout the four-day program.
This invitation-only program fosters critical dialogue about the Chicago and Midwest art scenes from an international perspective. This year's curators are based in Argentina, Australia, Canada, Denmark, France, Germany, Italy, Lithuania, Mexico, the Netherlands, Spain, Taiwan, and the United Kingdom.
The Curatorial Exchange is supported by the Australian Consulate-General Chicago; the Canadian Consulate General; the Danish Arts Foundation and the Consulate General of Denmark in New York; Villa Albertine and the Consulate General of France in Chicago; Consulate General of the Federal Republic of Germany Chicago; the Goethe-Institut Chicago; Istituto Italiano di Cultura di Chicago; Consulate General of the Republic of Lithuania in Chicago; the Lithuanian Culture Institute; the Consulado General de México en Chicago; Dutch Culture USA, a program by the Consulate General of the Netherlands in New York; Instituto Cervantes of Chicago; the Taipei Cultural Center in New York; and the British Consulate-General Chicago.
The closed door sessions of the Curatorial Exchange are generously hosted on Friday, April 14 at the Art Institute of Chicago.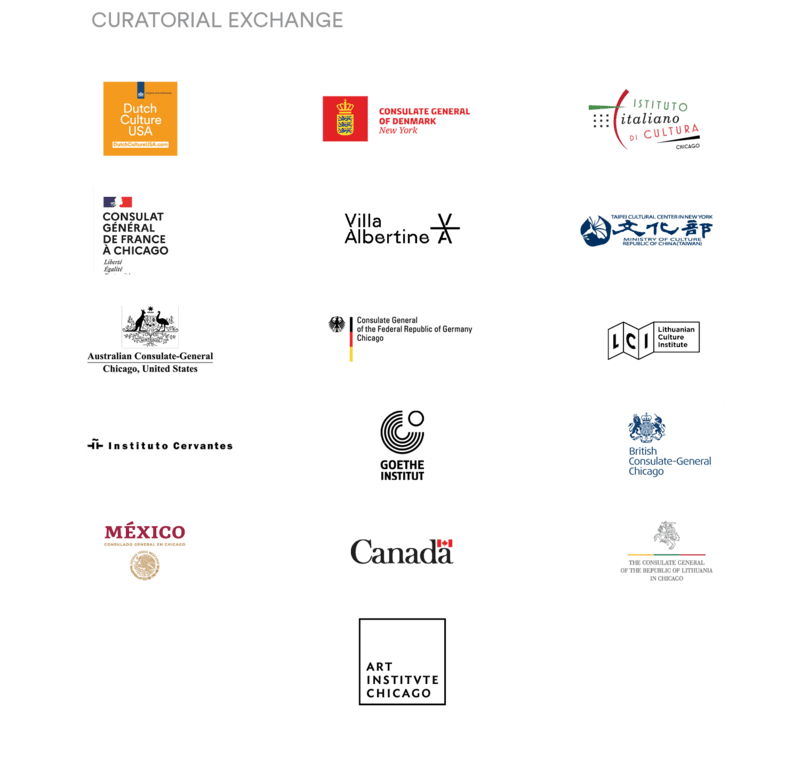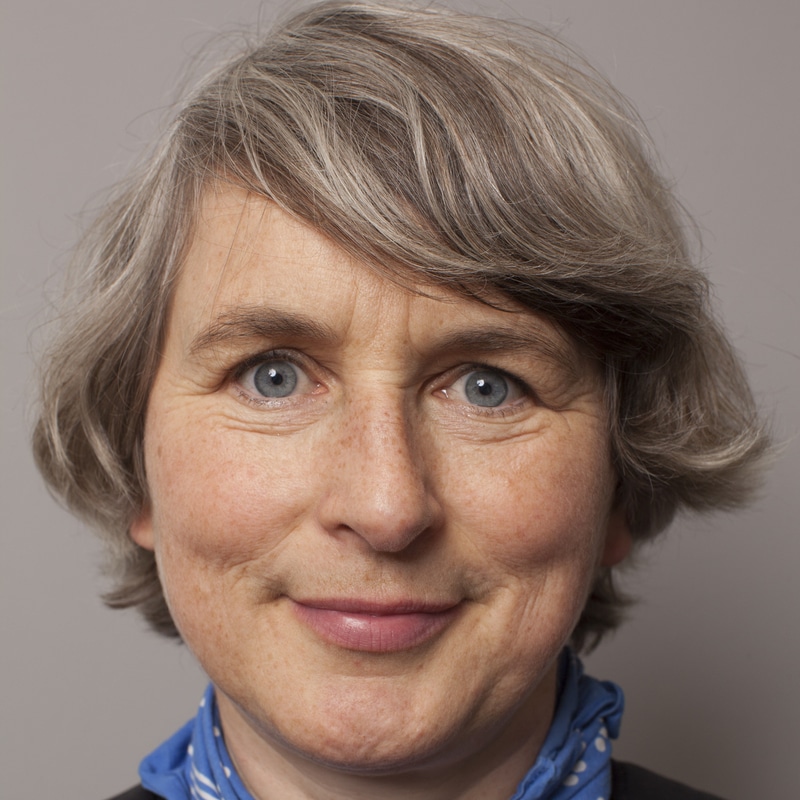 Henriette Bretton-Meyer
Senior Curator
Kunsthal Charlottenborg
Henriette Bretton-Meyer is the Senior Curator at Kunsthal Charlottenborg in Copenhagen. The contemporary art centre which is part of the Royal Danish Academy of Fine Arts presents an ambitious programme with an international outlook featuring upcoming talents as well as established artists from Denmark and abroad. Amongst the many critically acclaimed exhibitions she has curated at Kunsthal Charlottenborg are solo shows with Hito Steyerl, Tori Wrånes, Jane Jin Kaisen, Miriam Cahn, Laure Prouvost, Mohamed Bourouissa and Cao Fei. She spent a decade in Berlin from the mid-1990s working as a freelance curator before returning to her native Copenhagen to become artistic director of Overgaden. She ran this exhibition space from 2006 through 2012 and presented more than 50 exhibitions, predominantly with upcoming Danish artists. Henriette Bretton-Meyer holds an MA in art history from the University of Copenhagen as well as an MA in Fine Art Administration and Curatorship from Goldsmiths College, London. In 2016 she completed the Getty Leadership Institute's Executive Education for Museum Leaders at Claremont Graduate University, California.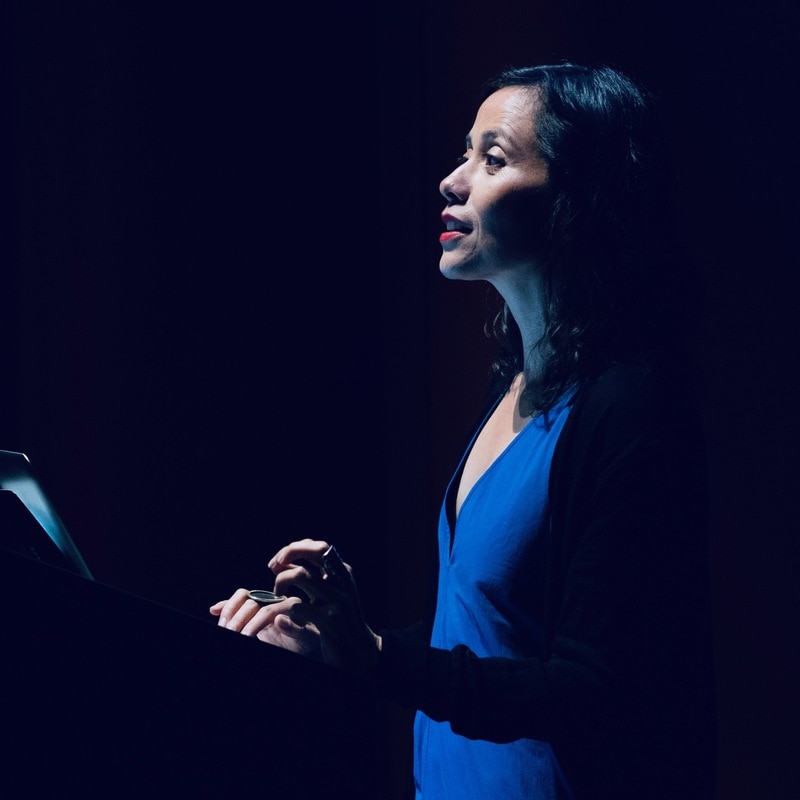 Helena Chávez Mac Gregor
Researcher
Research Institute of Aesthetics, National Autonomous University of Mexico (UNAM)
Helena Chávez Mac Gregor (Mexico City, 1979; lives in Mexico City) is a researcher at the Instituto de Investigaciones Estéticas (Research Institute of Aesthetics) of the Universidad Nacional Autónoma de México (National Autonomous University of Mexico), UNAM. She holds a PhD in Philosophy by UNAM. From 2009 to 2013 she was academic curator at Museo Universitario Arte Contemporáneo, (University Museum of Contemporary Art), MUAC, where she developed the program in Critical Theory Campus Expandido. She currently teaches at the postgraduate program of Art History at the UNAM. In 2018 she won the award Reconocimiento Distinción Universidad Nacional para Jóvenes Académicos at the UNAM. Among her curatorial projects are: with Alejandra Labastida "Mothering. Between Stockholm Syndrome and Acts of Production" (MUAC 2021-2022); with Virginia Roy ¨Mazatlanica" and exhibition by Fritzia Irizar (MUAC, 2019); with Sol Henaro and Alejandra Labastida "#NoMeCansaré: Aesthetics and Politics in Mexico, 2012–2018" (MUAC 2018-2019. She curated with Cuauhtémoc Medina and Alejandra Labastida "Color Theory" (MUAC, 2014-2015). Her book Insist in Politics: Rancière and the Revolt of Aesthetics was published by the IIE in 2018. She is currently working on motherhood, feminism and eco politics.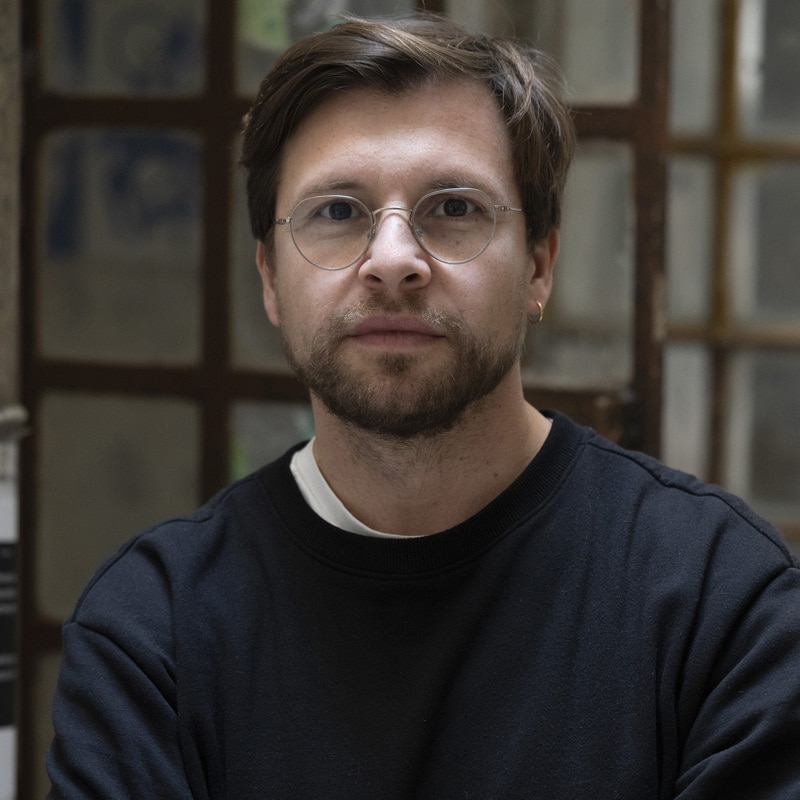 Federico del Vecchio
Founder
Flip Project
Federico Del Vecchio is the founder and organizer of Flip Project, an artist-run/not-for-profit space in Naples, Italy. Flip functions as a collaborative project that extends research interests and allows a platform for critical experimentation for Federico, contributing curators, artists, audiences, and respective communities. Federico is also a practicing artist, who carries on a tradition of parallel systems in artist-run culture. After graduating from the Academy of Fine Arts in Naples, he spent a year in California through a Rotary Foundation Cultural Scholarship in San Francisco before, and a residency in Los Angeles then. He was selected for the Städelschule Frankfurt am Main, followed by a Master's degree in Fine Art at Glasgow School of Art. Subsequently, he was selected at HIAP - Helsinki International Artist in residence Program supported by Kulturamt Frankfurt Referat Bildende Kunst and 2012 Movin' Up prize for the mobility of young Italian artists abroad. In 2015 he received a Marie Curie Research Fellowship at the University of Ljubljana, Slovenia where he later became a Ph.D. candidate. He later took part in the residency program at the Banff Centre for Arts and Creativity, Alberta, Canada, with support from the Banff Centre and Nctm and art: Artist-in-residence 8th edition, Milan, Italy. Del Vecchio recently completed the CuratorLab program at Konstfack University in Stockholm: a curatorial program for professionals directed by Joanna Warsza in collaboration with Tensta Konsthall. Through its platform, Flip has curated in dialogue with fellow participants/artists/authors/curators involved in a variety of projects that have taken place in unusual contexts, outside of museum norms, and beyond borders. A series of institutional invitations have also allowed Flip Project to work off-site by curating projects at Art Metropole in Toronto, the Italian Cultural Institute in Stockholm, and with the Fondazione Morra Greco in collaboration with the MADRE Museum, Naples. Federico has held a series of seminars on independent curatorial practices at various Italian and foreign Fine Arts Academies, and participated as a panelist at the Forum for Contemporary Art at the Pecci Museum, Prato Del Vecchio's art has been curated internationally over the past 20 years.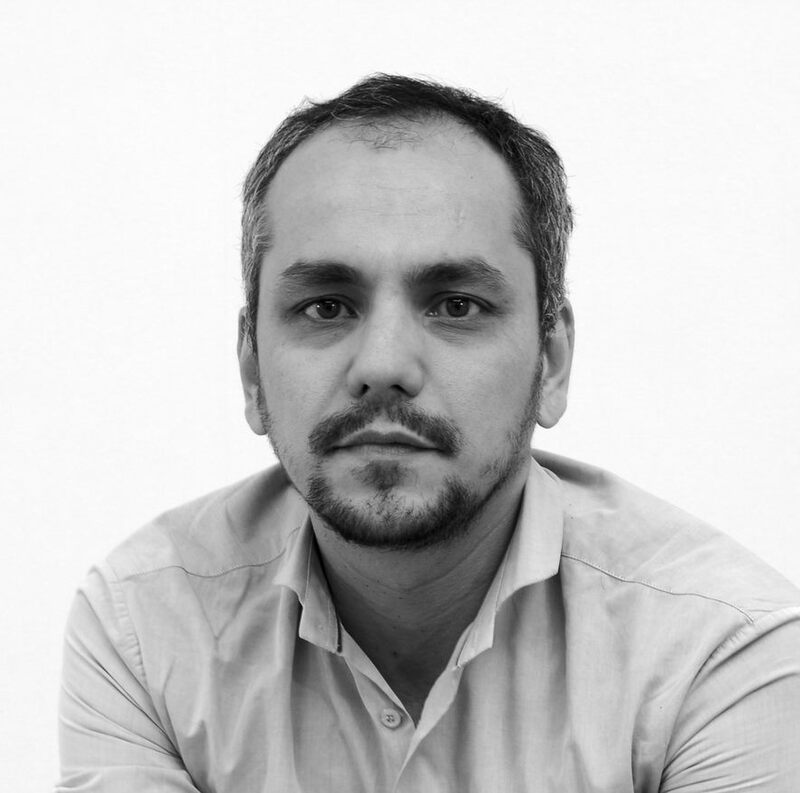 Guillaume Désanges
President
Palais de Tokyo
Guillaume Désanges (born in 1971) was appointed President of the Palais de Tokyo in Paris in February 2022. He has been an independent Art Critic and Curator for the past fifteen years and is the Director of Work Method, an independent production structure developing exhibition and conference projects internationally. Between 2001 and 2007, he coordinated the Laboratoires d'Aubervilliers' artistic project and from 2009 to 2011, he was a Guest Curator at the Art Center Le Plateau-Frac Île-de-France (Paris), for its series Érudition Concrète. He was a member of the editorial team of Trouble Magazine, and has also collaborated with publishers of Exit Express and Exit Book (Madrid). He has been teaching at the École nationale supérieure d'art de Paris-Cergy, at the University of Paris 1 Panthéon-Sorbonne and at the École nationale supérieure des Beaux-arts de Lyon. In 2015, in partnership with the cultural services of the French Embassy, he initiated "Méthode Room", an artistic residency program in Chicago.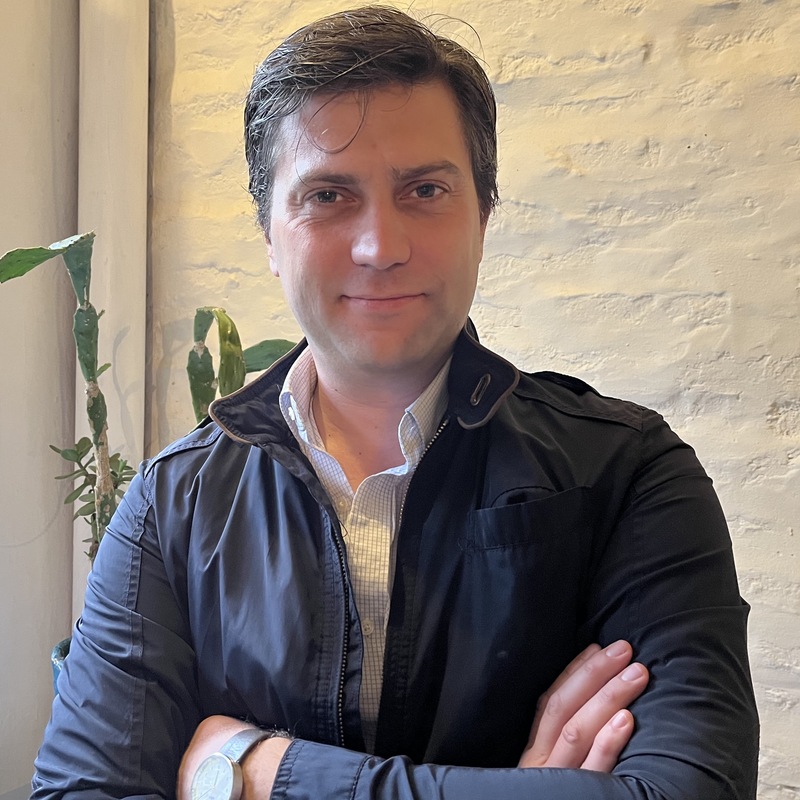 Agustín Díez Fischer
Director
Centro de Estudios Espigas
Dr. Agustín R. Díez Fischer received his Ph.D. in Art History and Theory in 2017 at the University of Buenos Aires, where he now teaches Latin American Art. He has curated several exhibitions, among them The Words of Others: León Ferrari and Rhetoric in Times of War along with Ruth Estévez and Miguel López for the Getty Foundation's Pacific Standard Time LA/LA. He is director of the Centro de Estudios Espigas (Espigas Research Center) in Buenos Aires, an archive focused on Latin American art that is part of the Escuela de Arte y Patrimonio at the Universidad Nacional de San Martín (UNSAM) and affiliated with the Espigas Foundation. He has received many grants and fellowships, including the Terra Foundation Travel Grant and the Program in Latin American Studies Short-Term and Long-Term Visiting Fellowship at Princeton University. During the Fall Semester 2022, he was also Visiting Assistant Professor at Princeton University.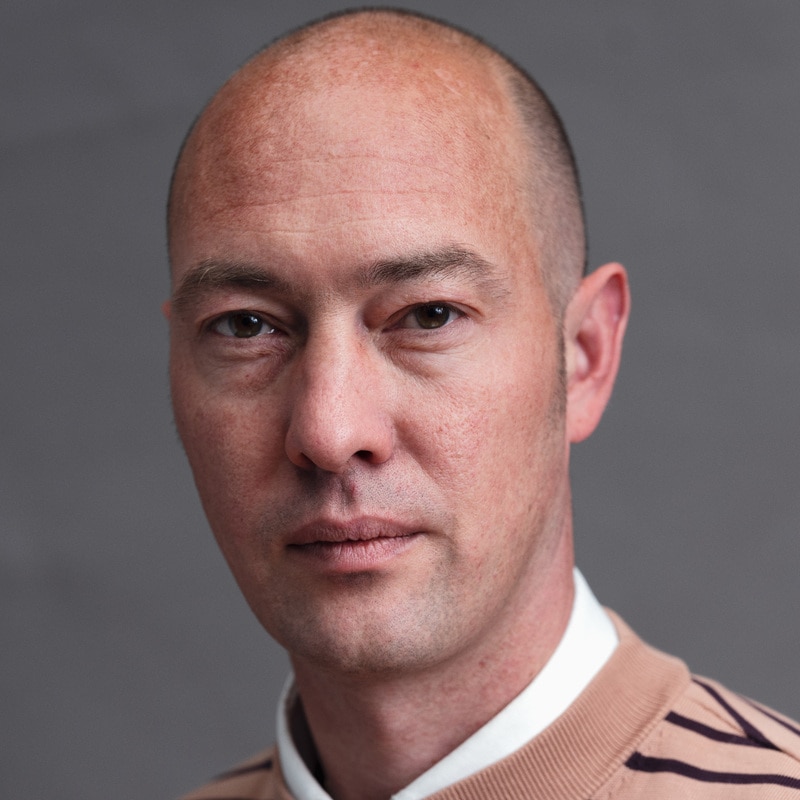 Johan Gustavsson
Co-Director and Curator
1646, The Hague
Johan Gustavsson (Stockholm 1978) is a curator and educator based in The Hague, The Netherlands. Gustavsson is a co-director/ curator at 1646, Lecturer at the Royal Academy of Art, in The Hague. Co-founder of The Alternative Art Guide and The Hague Contemporary, and head of the board at Page Not Found. Gustavsson curates the large scale exhibitions Prospects for the Mondriaan Fonds from 2020-2023 at the Van Nelle Factory in Rotterdam an in conjunction with Art Rotterdam. Gustavsson further worked as a Cultural Ambassador for the city The Hague and have curated several international exhibitions.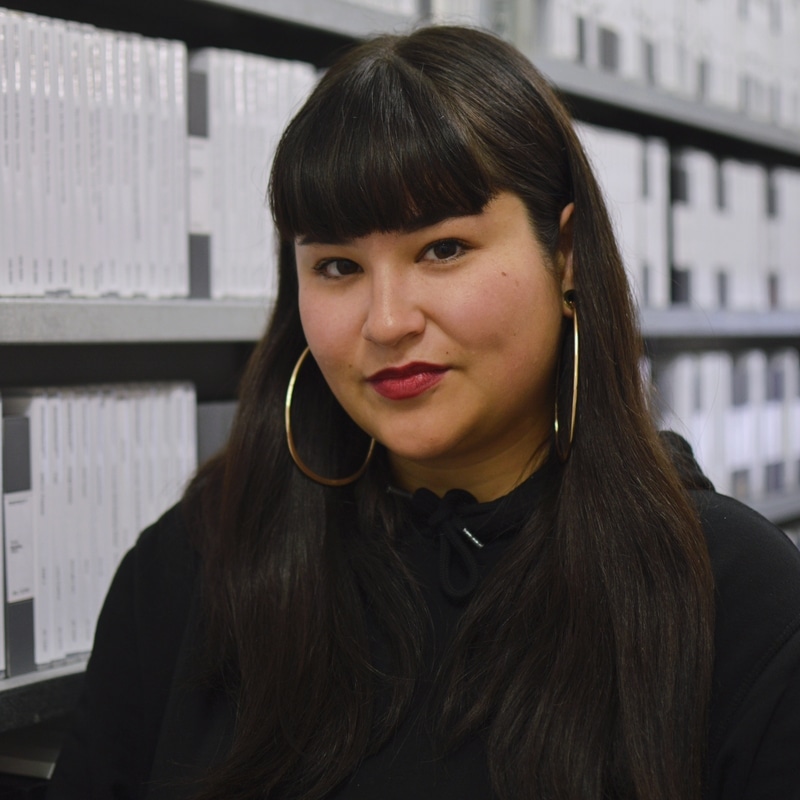 Manique Hendricks
Curator
Frans Hals Museum
Manique Hendricks works as a curator of contemporary art at Frans Hals Museum. She studied art history at the University of Amsterdam, followed by the master Heritage Studies: Museum curator. As a freelance curator, writer and researcher she specializes in contemporary (media) art, visual- and digital culture. In her practice Manique touches upon themes as identity, representation, the body, camp and club culture. As artistic co-director of Other Futures, she is developing a multidisciplinary art festival in Amsterdam in 2024. At the Amsterdam City Archive, she's currently guest curator of the exhibition on the history of club culture in Amsterdam planned to open in October 2023. Manique has previously worked at Stedelijk Museum Amsterdam, media art institute LIMA and Kunstfort bij Vijfhuizen among others. Her writings have been published by Stedelijk Studies, NXS Magazine, Mister Motley, The Institute of Network Cultures, Tubelight and The Hmm. Additionally, Manique acts as an advisor visual arts for the Mondrian Fund and is part of the board of Nieuwe Vide and Jong VNK.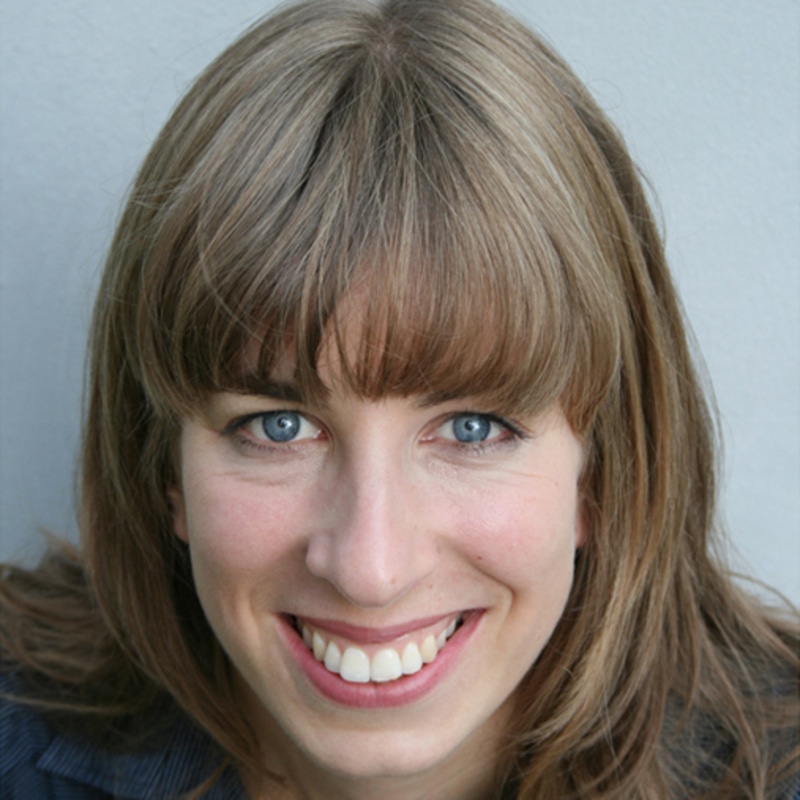 Jule Hillgärtner
Director
Kunstverein Braunschweig
Jule Hillgärtner is director of Kunstverein Braunschweig. She studied theater-, film- and media sciences at Goethe-University in Frankfurt/Main. After her master's thesis on war photography in January 2005 she received the DFG-postgraduate-fellowship and completed her doctoral thesis on photography and video in embedded journalism in July 2009 ("Krieg darstellen" (representing war) 2013, Kadmos, Berlin). As a freelance curator, writer and lecturer she worked at MMK Museum für Moderne Kunst Frankfurt am Main, Städelschule Frankfurt, F/Stop Photography Festival Leipzig, Frankfurter Kunstverein, hfg Offenbach, Akademie der Künste Berlin. Recently she was invited as a lecturer for "Constructing Reality", a photo workshop of the Goethe-Institut at UAE.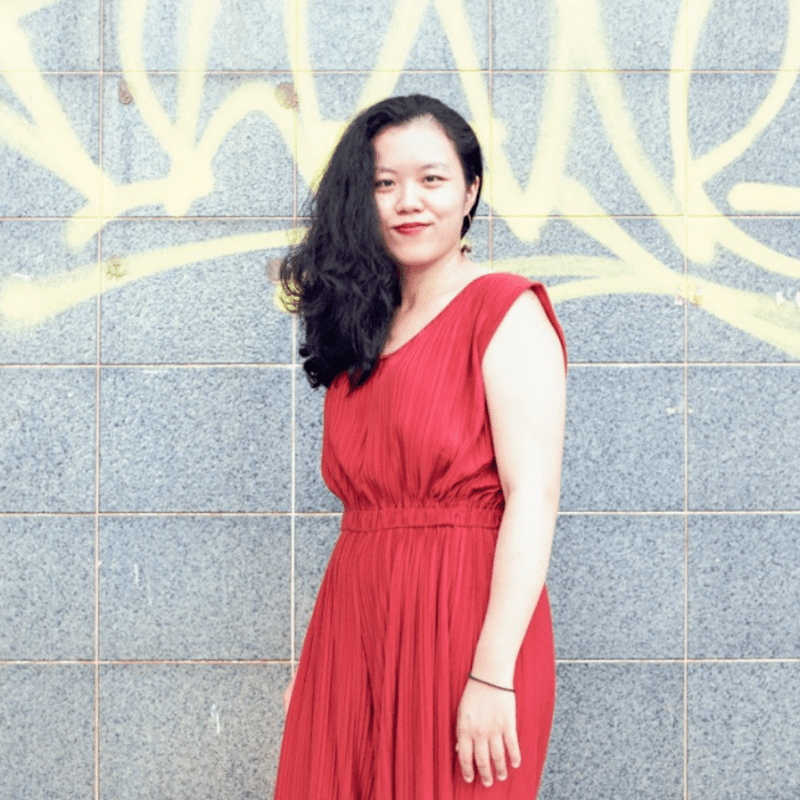 Tammy Yu-Ting Hsieh
Curator
Kaohsiung Museum of Fine Arts
Tammy Yu-Ting Hsieh is a curator based in Kaohsiung, Taiwan. As a Taiwanese, the ambiguity of the nation's status drives her to ponder over the issues of identity, nationality and cultural diversity. Her research focuses on postcolonial studies, identity politics, border studies, and multi-species ethnography, and she continues to question difficult histories through contemporary art and museum practices. With a passion for collaborating with communities and international partners, she also experiments with curating through print forms. Hsieh has extensive experience, having held positions in Venice Biennale Taiwan Pavilion, Hong-Gah Museum, National Taiwan Museum of Fine Arts. She currently serves as curator and editor-in-chief of the museum's biannual magazine, "Art Accrediting" at Kaohsiung Museum of Fine Arts (KMFA). Her recent curatorial projects include Pan-Austro-Nesian Arts Festival (2021), When Islands Dream (2021) and Once within Borders (2022). Hsieh co-launched the "South Plus Future Lab" project at KMFA , which aims to rethink southerness from the perspective of Kaohsiung, a southern harbor city.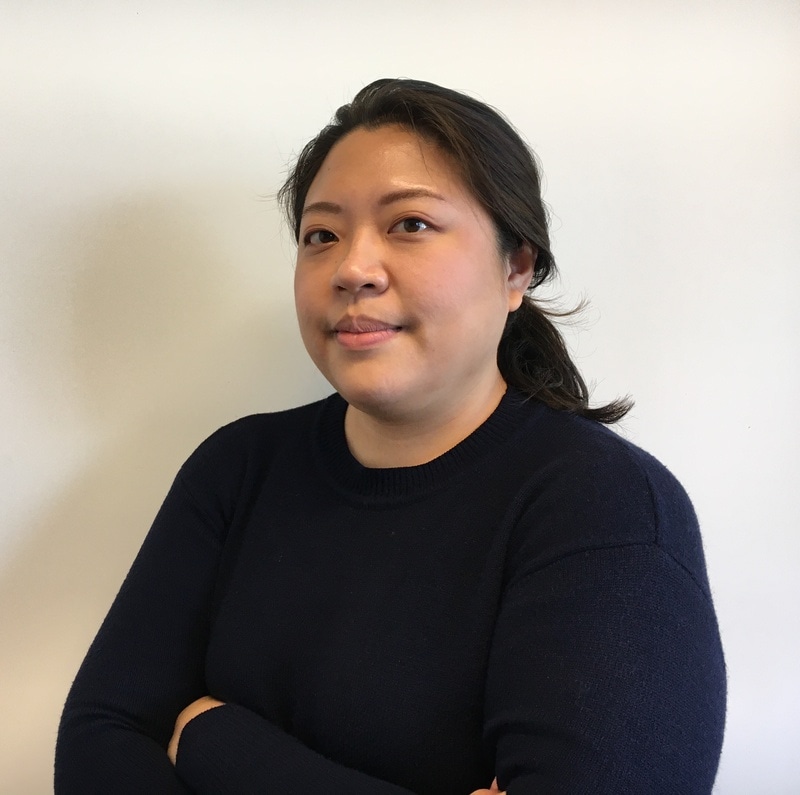 Erica Yu-Wen Huang
Independent Curator
Erica Yu-Wen Huang holds a Master of Arts in Museum Studies from University of Leicester, United Kingdom. Formerly Curator of Exhibition and Learning at Centre for Heritage, Arts & Textile (CHAT), Hong Kong and Guest Lecturer of Applied Art Institute at National Chiao-Tung University (Taiwan), Huang is an independent curator based in Taipei. Her curatorial research focuses on the hybrid culture, migration history, geopolitics, and the dynamic among nature, human being and environment. Recent curatorial projects include Art Reimagined Taiwan, Meta (2022), The World is yet to Come, Museum of Contemporary Art, Taipei (2021), Post-Anthropocene – 2020 Taiwan Biennial collateral exhibition (co-curated with Andre Chan), Zit-Dim Art Space, Tainan (2020), Sea Views - We Meet at the Seaside, Finland (2019) and Keelung Nights - Nordic Lights (co-curated with Nina-Maria Oförsagd), Taiwan (2017). Huang has partook in residencies at International Studio & Curatorial Program, New York (2020), Turner Galleries, Perth, Australia (2017), Curatorial Fellowship in Gwangju Museum of Art, South Korea (2017) and La Cité Internationale des Arts, Paris, France (2016-2017). In September 2022, Huang joined CTBC Foundation for Art and Culture as Director and took in charge of visual art department. The foundation organizes CTBC Painting Prize to promote contemporary painting and young creators.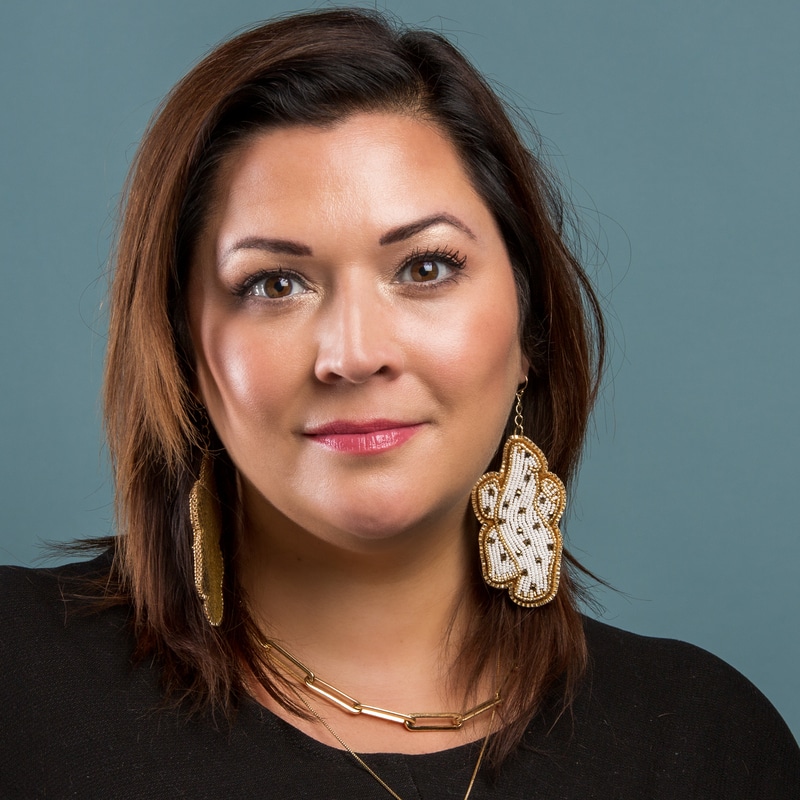 Heather Igloliorte
Independent Curator
Dr. Heather Igloliorte, an Inuk-Newfoundlander, is the University Research Chair in Circumpolar Indigenous Arts (2019-) at Concordia University in Montreal, Quebec, where she is an associate professor in the Department of Art History (2012-), directs the Inuit Futures in Arts Leadership Partnership Grant (2018-2025), and Co-Directs the Indigenous Futures Research Centre (2020-). Igloliorte publishes frequently on Indigenous art and curatorial practice. She has co-edited the academic journal special issues PUBLIC 54: Indigenous Art: New Media and the Digital (2016) and RACAR: Continuities Between Eras: Indigenous arts (2017), and recently with Dr. Carla Taunton co-edited The Routledge Companion to Indigenous Art Histories in the United States and Canada (2022), among other publications. Igloliorte has been a curator since 2005 and has worked on more than thirty curatorial projects including nationally and internationally touring exhibitions, permanent collection exhibits, festivals, and public art installations. Her curatorial work was recently recognized by The Hnatyshyn Foundation with the Award for Curatorial Excellence in Contemporary Art (2021). Most recently, she was the lead guest curator of the inaugural exhibition of the new Inuit art centre, Qaumajuq, which opened in March 2021 at the Winnipeg Art Gallery. The exhibition, INUA: Inuit Nunangat Ungammuaktut Atautikkut (Inuit Moving Forward Together) (2021-2023), surveys contemporary Inuit art from Alaska, Canada, and Greenland, or Inuit Nunaat, featuring over 100 works made by dozens of artists in diverse media. Her exhibition SakKijâjuk: Art and Craft from Nunatsiavut (2016-2020) received an Award of Outstanding Achievement in Education from the Canadian Museums Association. Igloliorte currently serves as the President of the Board of Directors of the Inuit Art Foundation (2019-) and served as the Co-Chair of the Indigenous Circle for the Winnipeg Art Gallery (2017-2021), among others. For her service to the arts, she was recently awarded a Royal Canadian Academy of Arts Medal (2021).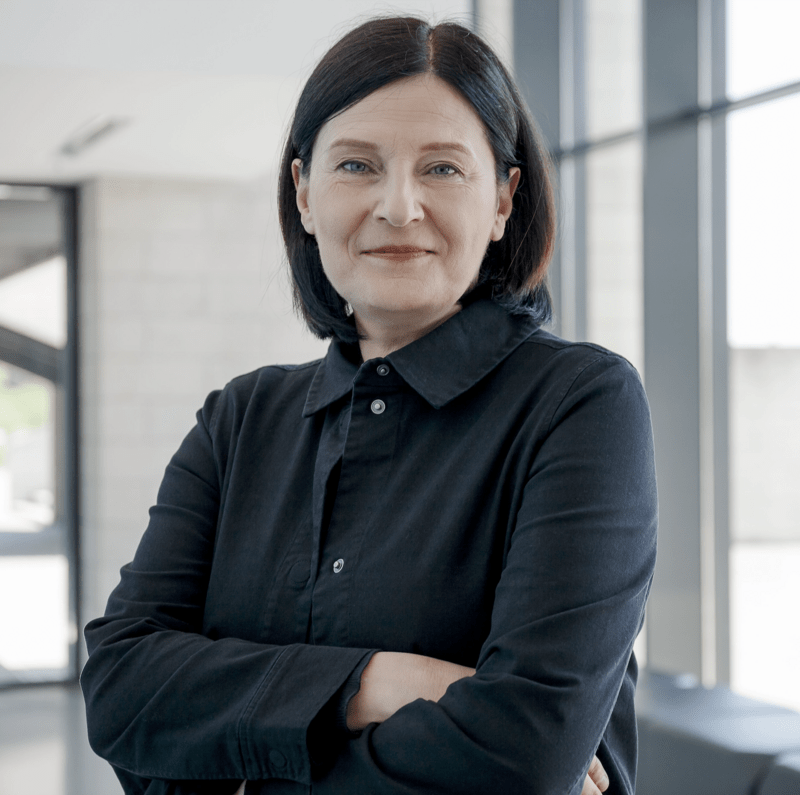 Lolita Jablonskienė
Director
National Gallery of Art
Lolita Jablonskienė (PhD) is an historian and curator based in Vilnius, Lithuania. In 1993–1999, she worked as a deputy director of the Soros Center for Contemporary Arts-Lithuania – an agency promoting Lithuanian contemporary art internationally; in 2002, was appointed chief curator of the National Gallery of Art (NGA) in Vilnius – a branch of the Lithuanian National Museum of Art. Since the opening of NGA in 2009 Jablonskiene is in charge of its diverse exhibitions' program which included partnerships with V&A, London, Musée d'Orsay, Paris, The Jewish Museum, NY, Muzeum narodowe, Krakow, Museum of Modern Art, Warsaw, Museum Jorn, Silkeborg, Estonian Art Museum, Tallinn, and other art institutions. She is an ex-commissioner of the Lithuanian pavilions at the Venice Biennial in 1999 and 2005; has curated modern and contemporary art exhibitions in her home country and abroad, contributed art critical texts to Lithuanian and foreign press; lectures on contemporary art and design at the Vilnius Academy of Arts (associate professor). At present she writes a book on the development of contemporary art practices in Lithuania during the 1990s.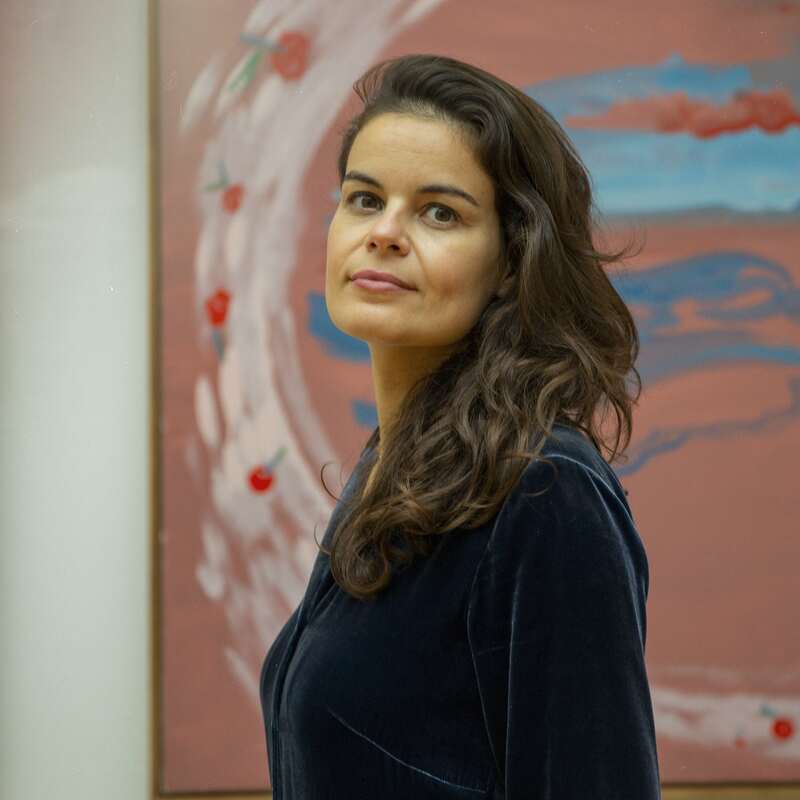 Yasmijn Jarram
Curator
Kustmuseum Den Haag
Yasmijn Jarram (1984) is Curator of Contemporary Art at Kunstmuseum Den Haag and KM21, where she has curated solo exhibitions by Lisa Brice, Kati Heck, Moshekwa Langa, Tala Madani, Oscar Murillo, Navid Nuur, Paula Rego and Emma Talbot, among others. Before her museum appointment in 2018, Jarram worked as an independent curator and writer. She was a regular contributor to culture magazines such as Metropolis M, Kunstbeeld and De Groene Amsterdammer and has curated various institutional group exhibitions, including The Secret Self at Nest, The Hague (2015) and How to Disappear Completely at Garage Rotterdam (2017). She has been a member of numerous juries and advisory committees (e.g. Prix de Rome, Mondriaan Fund) and served as a lecturer in contemporary art theory at ArtEZ University of the Arts in Arnhem. Jarram holds an MA in comparative art studies from Rijksuniversiteit Groningen and is a laureate of the Prize for Young Art Criticism.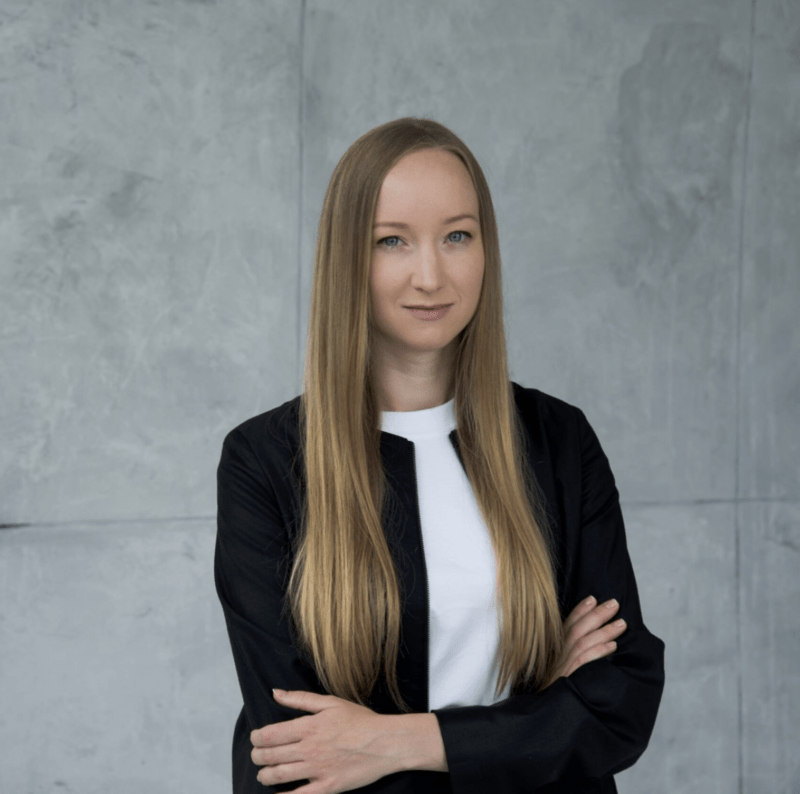 Justė Jonutytė
Independent Curator
Justė Jonutytė is a Vilnius-based curator, art historian and educator. She was the Director of RUPERT Residency between 2013 and 2019, and is the founder of TEMA Projects, established in 2018. Jonutyte holds an M.A. in History of Art from the University of St Andrews, Scotland. Throughout her career, Jonutyte has worked in curatorial departments of Rupert (Vilnius), Tate Modern (London) and Jonas Mekas Foundation (New York), amongst others. Recently curated exhibitions by Jonutytė include Jonas Mekas: Let me dream utopias, Entangled Tales (group show), Lina Lapelyte: Pirouette, Laure Prouvost: Burrow Me, Double Bind (group show), Dan Perjovschi: Time Specific & Lia Perjovschi: Knowledge Museum Kit and Dora Garcia: The Jerusalem of Europe. Together with Paulius Petraitis, she is the co-editor of "Like There's No Tomorrow: Young Lithuanian Photography" (2013, distributed by Motto Books). The focus of Jonutytė's work at Rupert, in addition to the overseeing of all other programs, has been the formation of Rupert's Alternative Education platform. For this program, Jonutytė has hosted an intensive public program of performances and lectures featuring Claire Bishop, Sebastian Cichocki, Dora Garcia, Travis Jeppesen and Mårten Spångberg, among many others, and has seen through the realization of numerous projects by participants. In addition to education, Jonutytė has significantly contributed to the establishment and expansion of Rupert's Residency Program, having hosted almost 200 residents in the six years of the programme and more than 150 related events.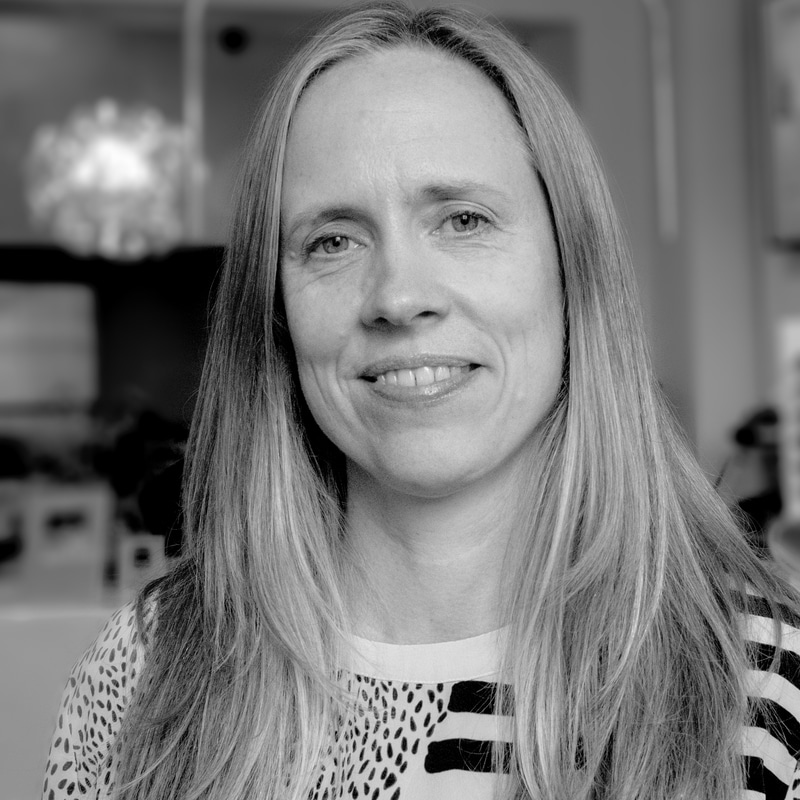 Anne Kielgast
Chief Curator
Kunstforeningen GL STRAND
Anne Kielgast (b. 1975) is an art historian and curator based in Copenhagen, Denmark, where she has curated and presented numerous exhibitions on modern and contemporary art. She works as chief curator at Kunstforeningen GL STRAND. Recently her work includes exhibitions on Thomas Hirschhorn, Zanele Muholi, Richard Mosse, Yinka Shonibare MBE, M/M (Paris), Esben Weile Kjær and Nina Beier. She has particularly developed her interest in contemporary art and the intersections of art and design and other cross aesthetic encounters. She is an editor of exhibition catalogues and writer of articles for books, magazines and exhibition catalogues, just as she has served as a lecturer at University of Copenhagen, department of arts and literature. She is currently a member of IKT – International Association of Curators of Contemporary Art.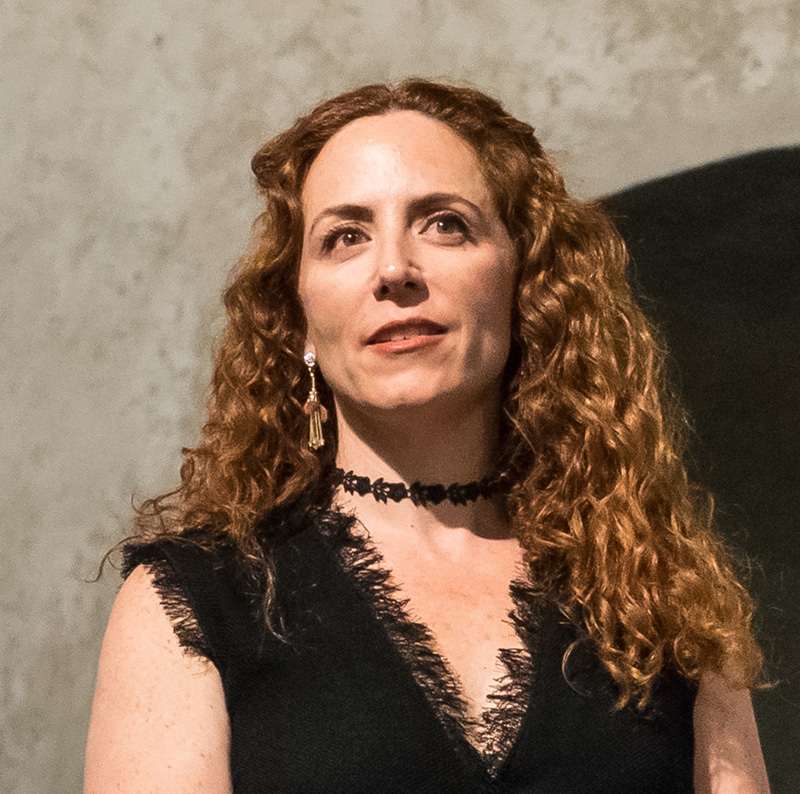 Viviana Kuri
Chief Curator
Museo de Arte Zapopan (MAZ)
Viviana Kuri Haddad (Mexico City) is a historian and curator. Following undergraduate studies in art history at the Universidad Iberoamericana, she earned a master's in history at the University of Chicago. She has curated numerous solo and collective exhibitions. She was the general coordinator of the Patronato de Arte Contemporáneo (PAC) in Mexico City and the coordinador of the educational program of the Oficina de Proyectos de Arte (OPA) in Guadalajara. In 2014 she curated, in collaboration with Daniela Zyman, the exhibition Atopía: Migración, legado y ausencia de lugar [Atopia: Migration, Legacy, and Absence of Place], which consisted of works from the Thyssen-Bornemisza Art Contemporary collection. This was followed by Unfolded (with work by Gonzalo Lebrija) and, in more recent years, the exhibitions La última de las tribus [The Last of the Tribes] (Zazil Barba, Pedro Cabrita Reis, José Davila, and María Taniguchi), Fuerza bruta [Brute Force] (Jose Dávila), and, in 2021-22, Viviendo en el limbo y soñando con el paraíso [Living in Limbo and Dreaming of Paradise] (Marcel Dzama), Cerámica Suro. Una historia de colaboración, producción y coleccionismo en el arte contemporáneo [Suro Ceramics: A Story of Collaboration, Production, and Collecting in Contemporary Art], and La Casa Que Nos Inventamos. Contemporary Art from Guadalajara at Oklahoma Contemporary. Since 2013, Viviana Kuri has been the director and head curator of Museo de Arte de Zapopan (MAZ) in Guadalajara. At the MAZ, she established the Contemporary Fashion and Design Program to give increased exposure to the permanent dialogue existing between design, fashion, and art.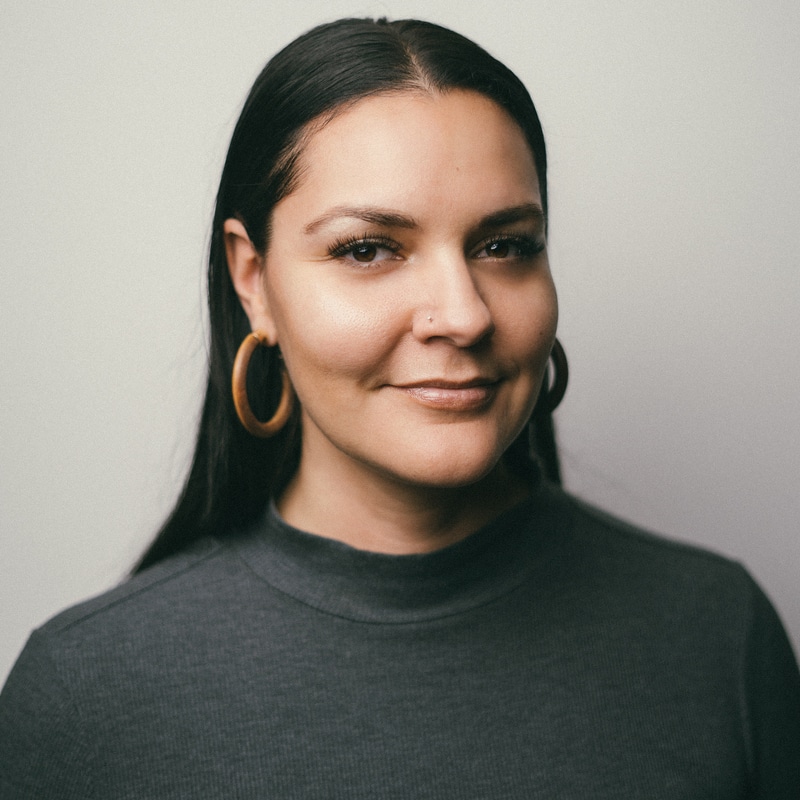 Julia Lafreniere
Head of Indigenous Initiatives
Winnipeg Art Gallery
Julia Lafreniere (pronouns: she/they) is an advocate for bridging cultural gaps and creating institutional understanding within colonial spaces. She carries the teachings of collaboration, kindness and understanding that have been passed to her from knowledge keepers within the Indigenous community. Julia is Michif and Saulteaux and her family is from the Red River Metis community of Camperville and the First Nations community of Pine Creek located on Treaty 4 territory on the west side of Lake Winnipegosis in Manitoba. She is a second-generation residential day school survivor and grew up both on Treaty 1 territory and Swampy Cree territory on Treaty 5. Currently, Julia is the Head of Indigenous Initiatives at the Winnipeg Art Gallery where she has been professionally since 2019. Julia holds an Advanced Bachelor of Arts degree in Native Studies from the University of Manitoba and is currently completing a Masters of Arts degree, focusing on Cultural Studies at the University of Winnipeg. Her research interests include water and land protection, and exploring various methods of incorporating Indigenous knowledge into colonial institutions, specifically gallery spaces. Julia has extensive community involvement, having served in a volunteer capacity on local boards, student groups and within ceremonial spaces.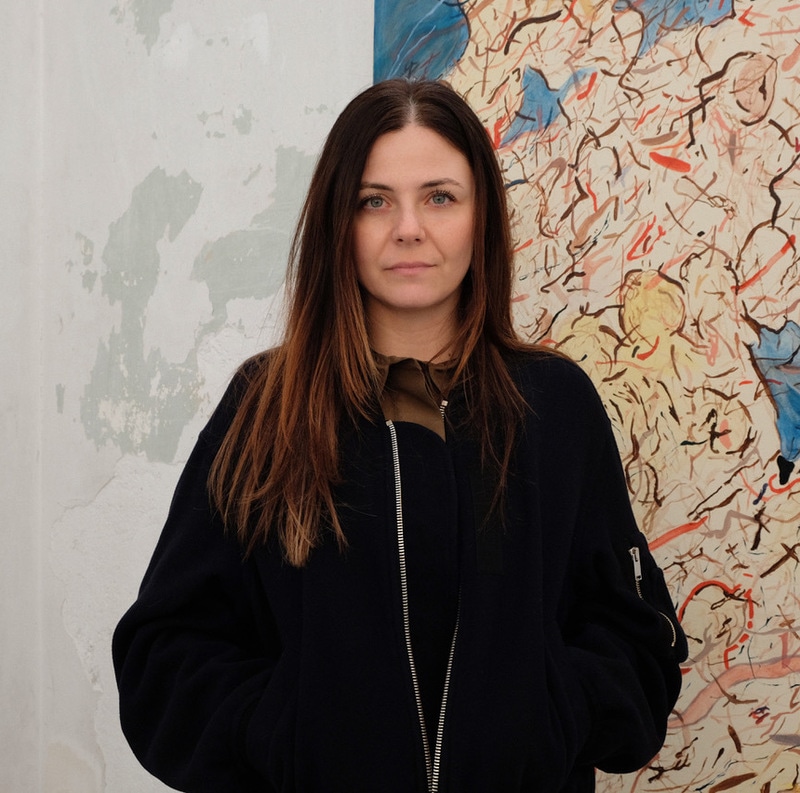 Chiara Nuzzi
Curator
ICA Milano
Chiara Nuzzi (1986) is a curator, editor and researcher based in Milan, Italy. Her research focuses in particular on the collective role of contemporary art and on research based practices, spanning between performance, sculpture, video and painting. She is currently Curator and Editorial manager at Fondazione ICA Milano and guest curator at Fondazione Arnaldo Pomodoro for the Project Room exhibition program of 2023, where she is developing the project Corpo Celeste / Celestial Body with artists Lito Kattou and Paul Maheke. Since 2018 she coordinates the exhibition program of ICA Milan, where she curated several exhibitions such as Chemutai Ng'ok. An Impression that may possibly last forever (2023); the collective show Small Fixations with Chiara Enzo, Jennifer J. Lee, Marta Naturale, Alexandra Noel, Yui Yaegashi (2022); Annette Kelm. Die Bücher (2022); Simone Forti. Vicino al Cuore / Close to the Heart (2019-2020). In 2021 she ideated and curated the digital program ICA Committed, articulated in the commission of digital artworks conceived specifically for the website of the Fondazione by different artists. In 2018 she co-curated with Luigi Fassi the collective exhibition Sense and Sensibilia, parallel project for the 2018 edition of the Biennale Gherdëina curated by Adam Budak. During her curatorial residency at Thankyouforcomining, Nice, between 2017 and 2018, she curated the cultural project "What happens to people and what happens to the land is the same thing" with artistic contributions by Ursula Biemann & Paulo Tavares, Melanie Bonajo, the Karrabing Film Collective and Uriel Orlow among the others. In 2015 she was the recipient of the CXC prize held by Mart Museum of Trento and Rovereto and curated, together with Valeria Mancinelli and Stefania Rispoli, the collective exhibition Afterimage. Images of the Conflict. Since 2015 she is curator and organizer of the Florence-based festival SONIC SOMATIC. She curated, coordinated and contributed to all ICA Milan publications and catalogues, such as the artist's book dedicated to painter Miriam Cahn (co-edited by Mousse Publishing, 2022), the volume Aria Italiana (co-edited by Mousse Publishing, 2021); Charles Atlas, Ominous, Glamorous, Momentous, Ridiculous (2020); Simone Forti. Vicino al Cuore | Close to the Heart (2019); Masbedo. Perchè le frontiere cambiano (2019); Hans Josephsohn (2019); Apologia della Storia (2018-19).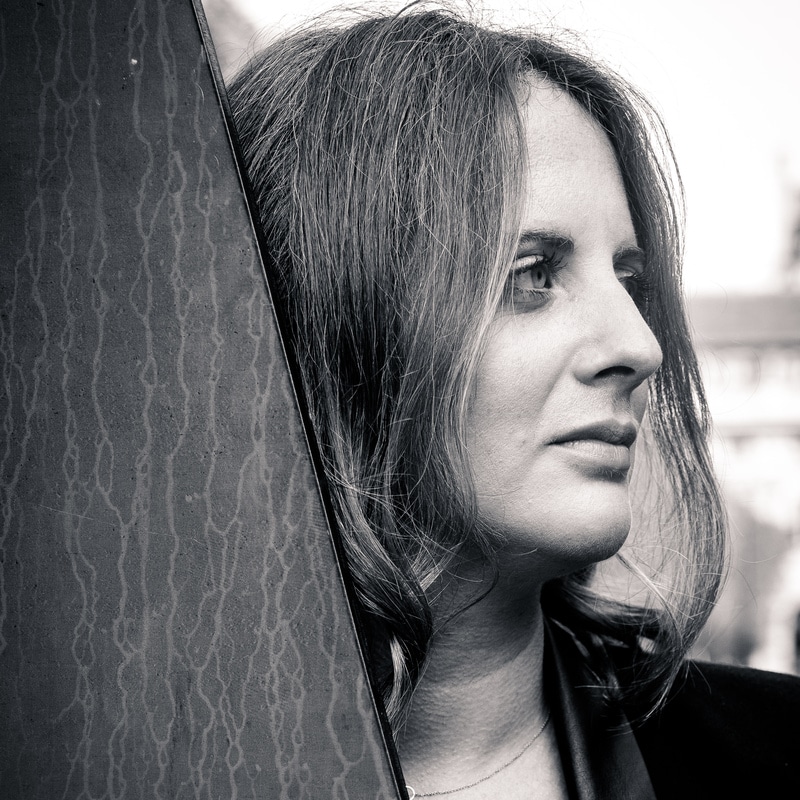 Anne-Laure Pingreoun
Founder and Curator
Alter-Projects
Anne-Laure Pingreoun is a design strategic consultant, curator and creative producer based in London. She is the founder of Alter-Projects an awards winning multidisciplinary company specialised in the curation and creation of unique cultural programs for brands, designers, property developers, estates and institutions. During the pandemic she founded Alternative-Thinkers, an alternative alliance of minds coming together to implement change on a global level. After earning her BSc in Business and Management, she began her career in marketing and design, working with some of the world's top creative agencies for 15 years where she oversaw the brand collaborations and production with artists and creative practitioners. Since Alter-Projects' inception over eight years ago, Anne-Laure has worked with renowned and upcoming artists and curated many Art and Design programmes and initiatives globally. She was the global lead curator for BMW MINI and their Design Gallery space in NYC called A/D/O for three years between 2017-2020. For the past three years, Pingreoun has worked with London's Grosvenor Estate as a Public Art Consultant for North Mayfair, notably curating the public art installations on South Molton Street by Camille Walala and a public artwork for Brown Hart Gardens, Sonic Bloom by Yuri Suzuki. She has also defined, curated and produced Wander Art, an outdoor gallery trail of 12 site specific art installations throughout London and more recently 'Art Extravaganza' Art Trail with Brookfield Properties in Potsdamer Platz, Berlin. Pingreoun also curated a Special Project during the London Design Biennale, as well as leading and contributing to several initiatives raising awareness around wellbeing and sustainability in the realm of art and design. Alter-Projects has been honoured by FastCompany as a part of its 2022 and 2021 Innovation by Design Awards for both Sonic Bloom by Yuri Suzuki and Wander Art in the categories 'Best Cities and Pandemic design Response' and 'Best Urban Design.' She was recently part of FRAME awards jury and done a Talk during Art Basel on New Artistic Models in the Modern Golden Age.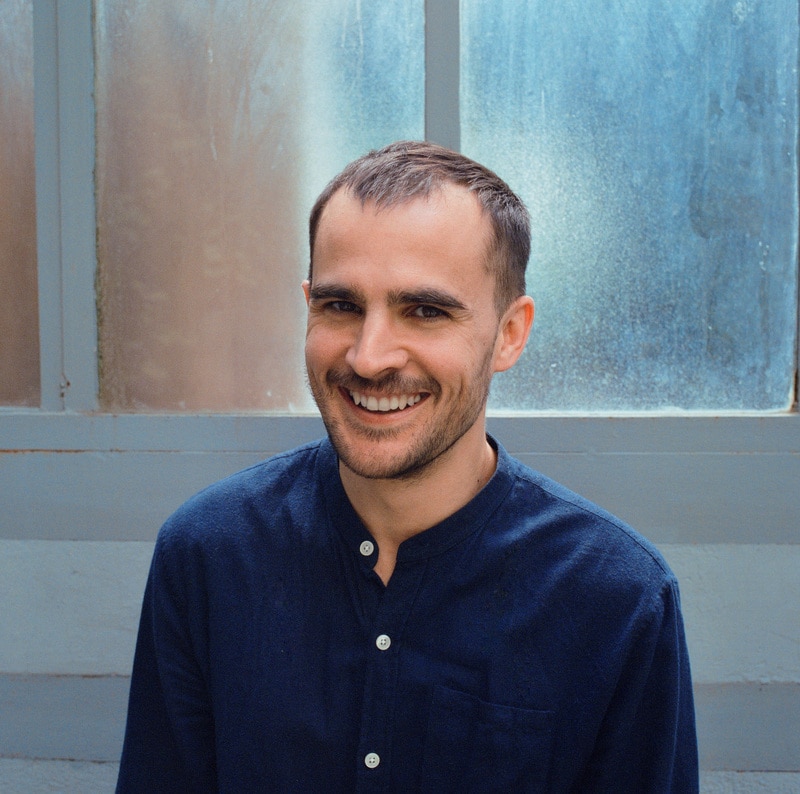 Clément Postec
Art Advisor
Ateliers Médicis
Clément Postec is currently artistic advisor at Ateliers Médicis. Graduate of Université Sorbonne Nouvelle, Institut d'Études Politiques of Strasbourg and Sciences Po, he has been involved for more than ten years in the development of projects at the crossroads of cinema and contemporary art (films, exhibitions) as well as the deployment of cultural venues and institutions. He is also an exhibition curator and filmmaker. For Ateliers Médicis, he designs artistic programs (commissions, residencies, workshops, editions) and he is chief curator for exhibitions such as Regards du Grand Paris in 2022. He collaborates with many artists such as Julien Creuzet, Neil Beloufa, Alexandria Eregbu, Camille Juthier, Josèfa Ntjam…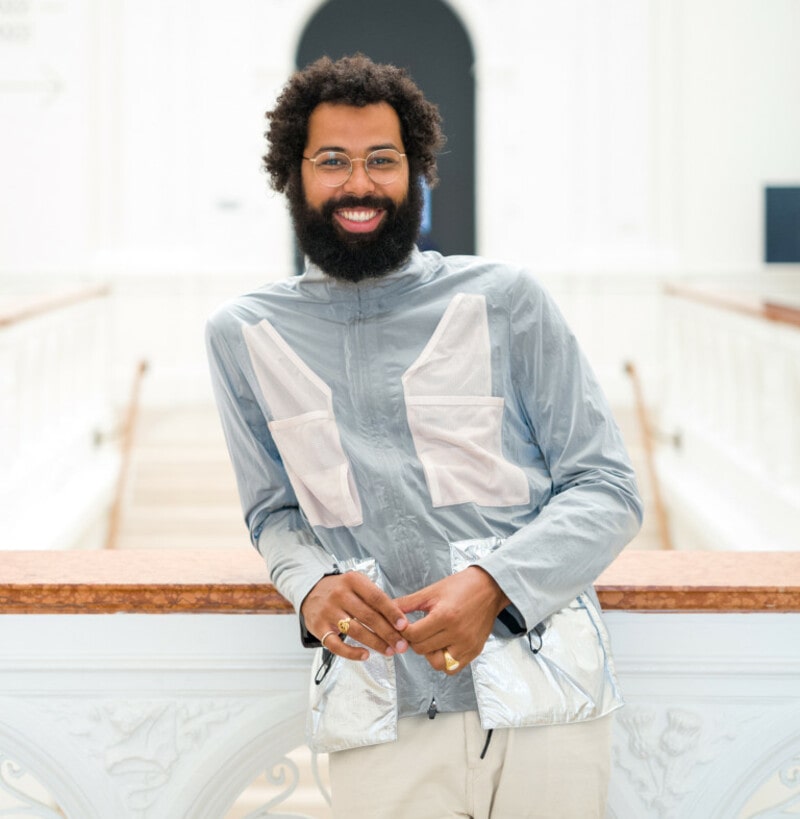 Vincent van Velsen
Curator
Stedelijk Museum
Vincent van Velsen (Rotterdam, 1987) is a curator, advisor and writer, and works as curator of photography at the Stedelijk Museum Amsterdam. He has a background in art and architectural history. Van Velsen is a contributing editor to Dutch contemporary art magazine Metropolis M and often writes for different platforms, catalogues and publications. Prior to his time at Stedelijk he curated various group and solo exhibitions at different small and mid-scale institutions around the Netherlands. Van Velsen was previously a resident at the Jan Van Eyck Academy, Maastricht, as well as a guest resident at the Rijksakademie van Beeldende Kunsten, Amsterdam. He frequently sits on juries and advisory committees and for four years was a chair of several committees at the Mondriaan Fund. He is also a member of the Stadscuratorium Amsterdam (SCA) and departing board member of De Appel. Most recent he curated YOUTH by Anne Imhof and currently he is working on solo exhibitions with Nan Goldin, Nora Turato and Ellen Gallagher.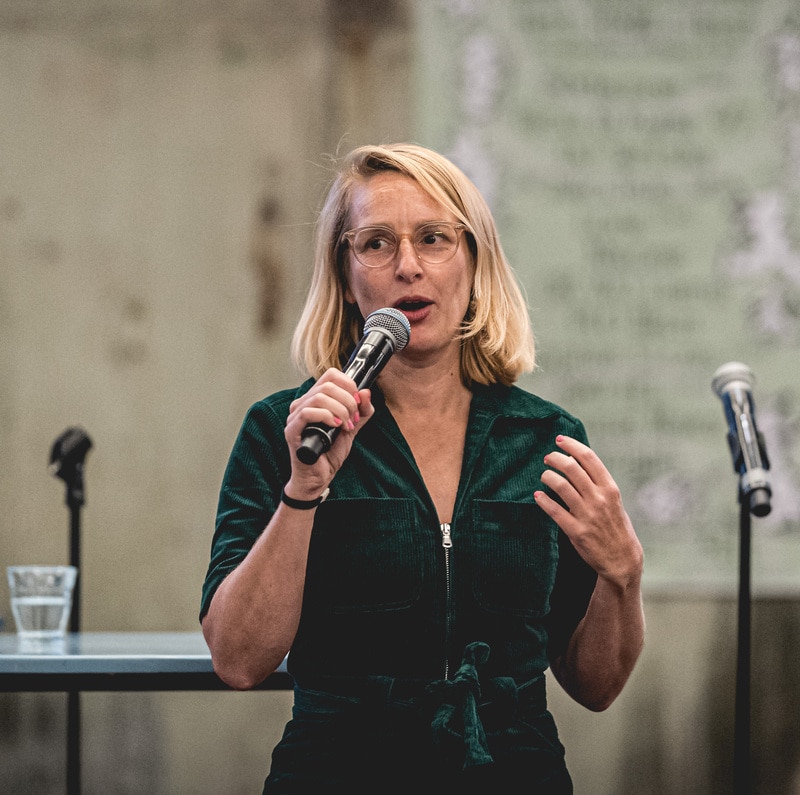 Rieke Vos
Curator
Teylers Museum
Rieke Vos is a curator, initiator and writer based in Amsterdam. In 2023 she joined the Teylers Museum in Haarlem (NL) – the oldest museum in the Netherlands founded in 1784 - as their first-ever Curator for Contemporary Arts. With her program she will forge topical connections between art and science, and shed a contemporary light on the history of this encyclopedic museum and it's meaningful collection of visual art, scientific instruments and geological objects. Before joining Teylers Museum Rieke was involved as (senior) curator with the foundation of the entirely new art space Het HEM, founded in 2019 and located in a 10.000 m2 former factory building in Zaandam (NL). Here she curated four mayor exhibitions in collaboration with Patta-founders Edson Sabajo & Guilleaume 'Gee' Schmidt (2019), composer Nicolás Jaar (2019), stylist Maarten Spruyt (2020) and architects Samir Bantal/Rem Koolhaas (2022), and initiated ALL INN (2021), a joint graduation show for 175+ graduate students from nine different art academies as a response to the Covid-19 lockdown. Rieke was a participant of De Appel Curatorial Programme 2010-2011, and holds a master-degree in Art History from the University of Amsterdam.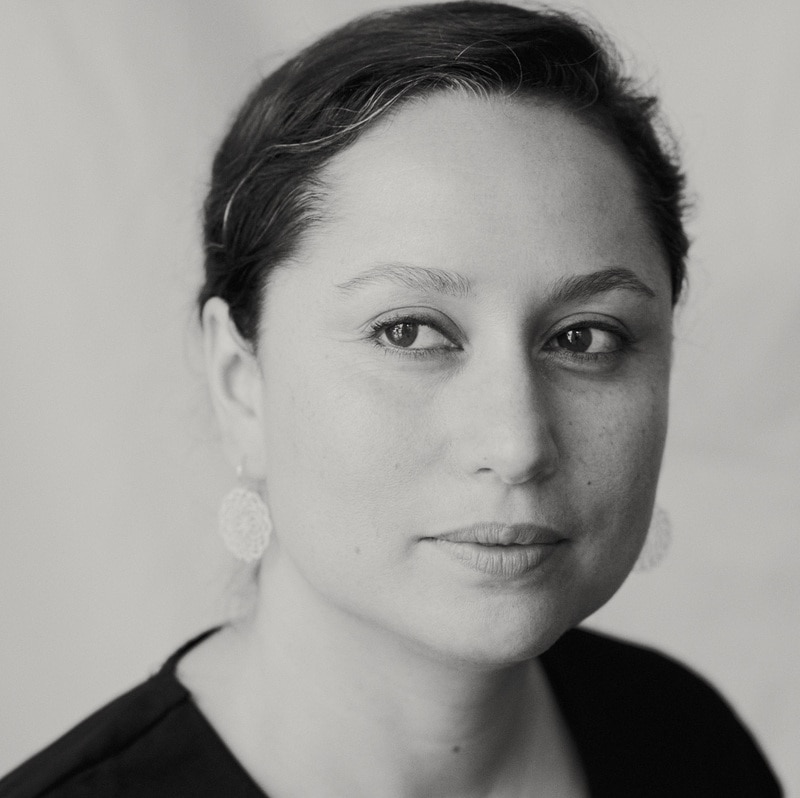 Sharmila Wood
Director and Curator
Tarruru
Sharmila Wood is a Perth, Western Australia-based curator who works on creative and cultural initiatives producing, curating, and commissioning artwork. She is interested in interdisciplinary approaches around environmental, social, and spatial justice and conceptualizes socially engaged processes to make art interventions. Wood edits books and writes regularly for arts publications and journals. She holds a Masters of Art History & Curatorship from the University of Sydney and is currently Director of Tarruru, a multidisciplinary creative studio and consultancy with a mission to create an equitable society through impactful projects and services that advance cultural, ecological and social justice.