Gene Siskel Film Center Screenings
Gene Siskel Film Center | 164 N State St
The Gene Siskel Film Center is proud to partner with EXPO CHICAGO, the International Exposition of Contemporary & Modern Art, as it celebrates its tenth anniversary edition this April 13–16 at Navy Pier and throughout the city. The films presented in this collaboration profile contemporary artists, illustrating how their identities and lived experiences are inextricably linked to their work and their perspectives on the art world.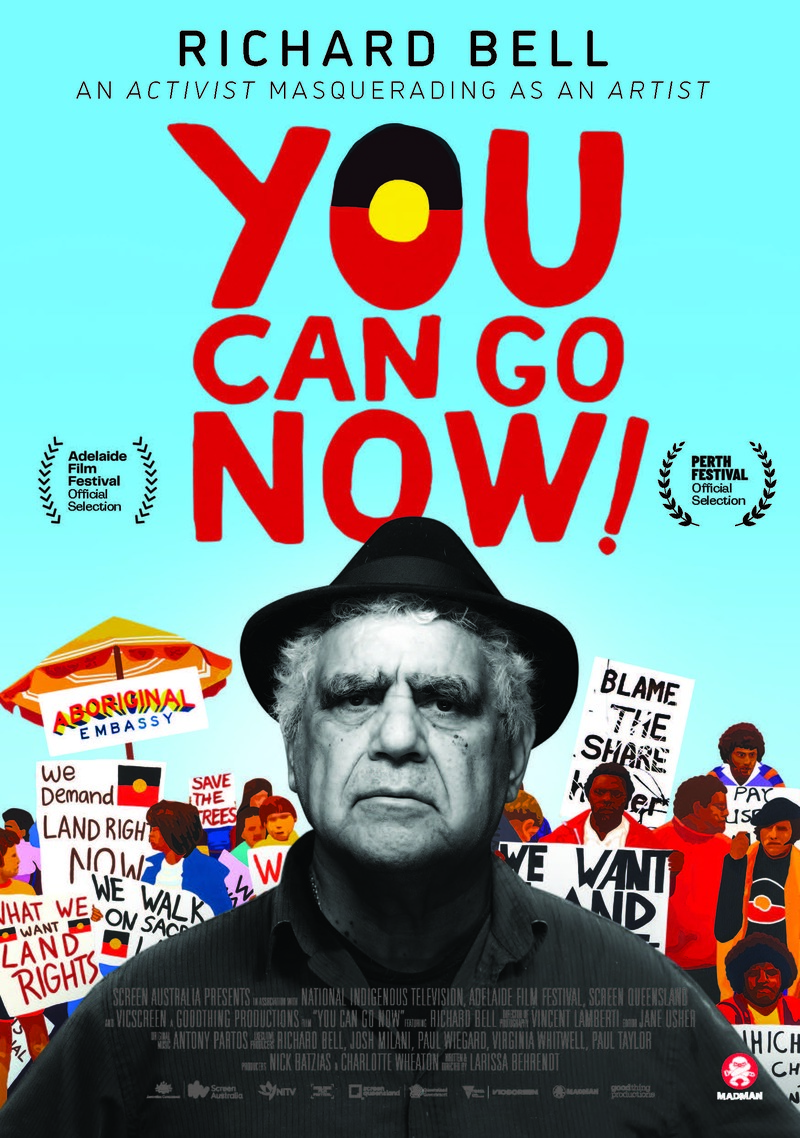 YOU CAN GO NOW
Wednesday, April 12 | 5:30pm
Saturday, April 15 | 7:00pm – Richard Bell in attendance
YOU CAN GO NOW examines the extraordinary life and art of contemporary First Nations artist, Richard Bell. A self-proclaimed "activist masquerading as an artist," Bell's work speaks to the parallel story of the struggle for First Nations rights in Australia and civil rights movements around the world. From a childhood in a tin shack in rural Queensland to the lofty halls of the Tate Modern, Bell's success is against all the odds, and his bold, unflinching work continues to challenge the institutions of colonization in Australia at the same time as it asserts the rights and sovereignty of First Nations people. At a time when Australia is contemplating voice, truth and treaty, Bell's controversial ideas cannot be ignored. Artist Richard Bell in attendance on Saturday, April 15, 7:00PM for a post-screening Q&A with Cay Sophie Rabinowitz (OSMOS). Presented in collaboration and with support by OSMOS and EXPO CHICAGO. Purchase tickets here.
2022, dir. Larissa Behrendt. Australia, 82 min. In English / Format: Digital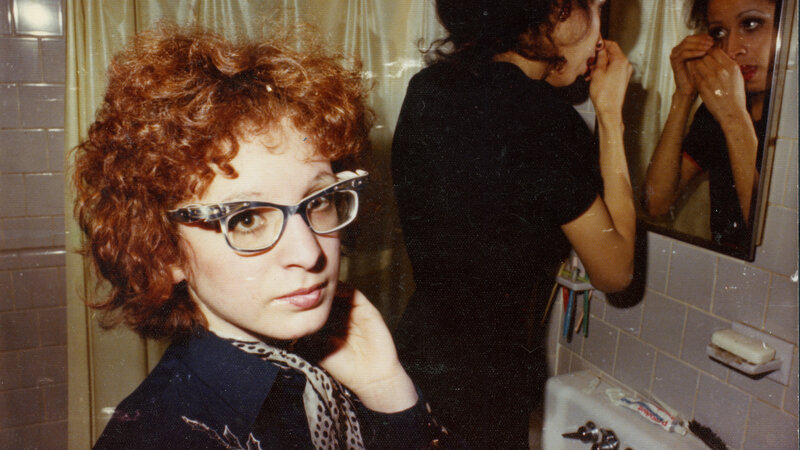 ALL THE BEAUTY AND THE BLOODSHED
Saturday, April 15 | 4:30pm
Winner of the coveted Best Film Golden Lion Award at the Venice Film Festival - only the second documentary to take the top prize in the festival's 90-years, and back at the Gene Siskel Film Center for an encore after an exclusive run in December 2022 - Poitras (CITIZENFOUR) delivers an epic, emotional, and interconnected portrait of renowned artist Nan Goldin, and her fight to hold the Sackler family accountable for the opioid crisis. Told through Goldin's ground-breaking photography and slideshows (including "The Ballad of Sexual Dependency," part of the Art Institute's permanent collection), and with intimate interviews and rare footage of her fearless demonstrations at the Metropolitan Museum of Art, the Guggenheim, and the Louvre, Goldin's past and present are interwoven into a remarkable, holistic document of Golden as an artist, activist, sister, daughter, lover, and friend. Purchase tickets here.
2022, dir. Laura Poitras. USA, 117 min. In English / Format: Digital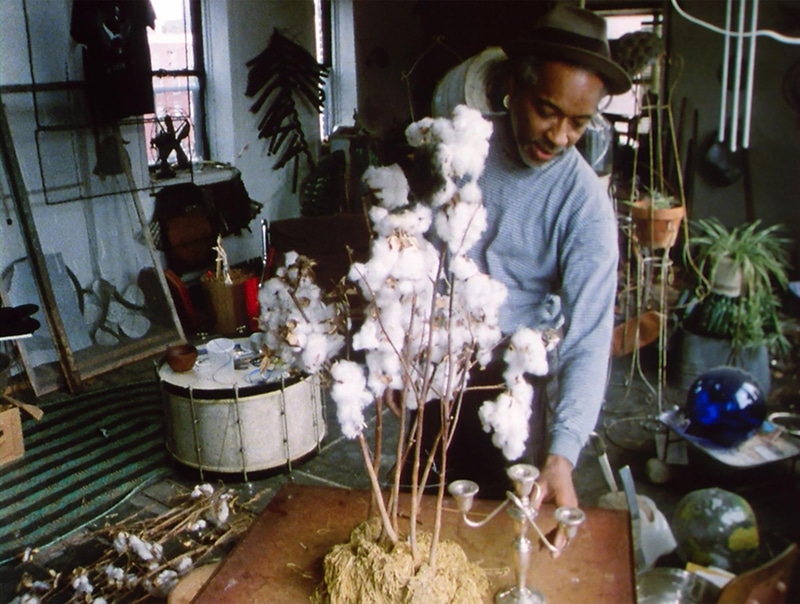 THE MELT GOES ON FOREVER: THE ART & TIMES OF DAVID HAMMONS
Sunday, April 16 | 1:00pm
The singular, category-defying work of African-American artist David Hammons is explored in this rich and striking portrait. Born in Springfield, Illinois, Hammons grew to international acclaim and earned accolades for his inventive and genre-defying work with found objects–basketball hoops, the hair trimmings off a barbershop floor, snowballs - which he used to craft an essential, striking commentary on race in America. Always a rule-breaker, Hammons is chronicled in THE MELT GOES ON FOREVER through archival footage and animation, and with interviews featuring artists, curators and critics who recount the work of an artist who constantly defies the establishment and remains subversive at every turn. Purchase tickets here.
2022, dirs. Harold Crooks, Judd Tully. USA, Canada, 101 min. In English / Format: Digital