Amanda Williams' What black is this, you say?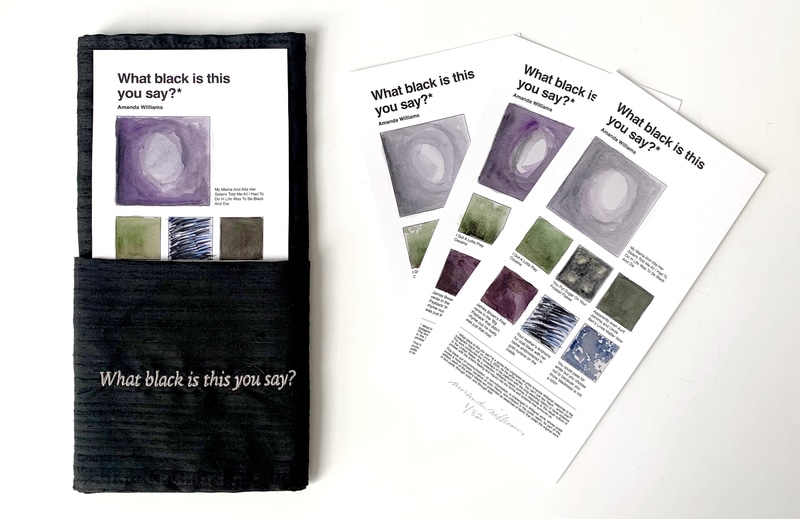 Amanda Williams' What black is this, you say?
Collectible Series & Limited-Edition Artist Proofs
As part of EXPO CHICAGO's inaugural Dine& initiative, which pairs fine dining and intimate conversations with Chicago's arts and cultural leaders, EXPO CHICAGO has partnered with Chicago-based artist Amanda Williams and Open Editions to produce two variations on Williams' latest series, What black is this, you say? The two new editions—a collectible series and limited-edition artist proof—expand on Williams' multi-platform conceptual project, by the same name, which employs color to respond to the visual culture of protest.
About the Series
What black is this, you say? originated in response to "Blackout Tuesday" on June 2, 2020—where over 28 million Instagram users flooded the platform with a black square to show solidarity with the #blacklivesmatter movement in the wake of the murder of George Floyd. However well-intentioned, this takeover was fraught with political and social tension, as the onslaught of posts began to flood the Black Lives Matter hashtag, pushing down any helpful information and resources for activists and protestors.
Williams' work challenges this "black out" of communication, or non-information, to evoke a more complex narrative of color and criticism in the public realm. Via her personal Instagram account, Williams created a feed of black squares or images—each a different hue of black, details of recognizable objects taken from the artist's surroundings and family history, and accompanied by a caption: at once sardonic, witty, intimate, and grave. As the artist writes, "You can't just say 'black'…which one?"
Find out more by visiting Open Editions. Proceeds from the sale of both editions will benefit Enrich Chicago, a non-profit offering anti-racism learning workshops, capacity-building training, and leadership development for the Rising Arts Leaders of Color program.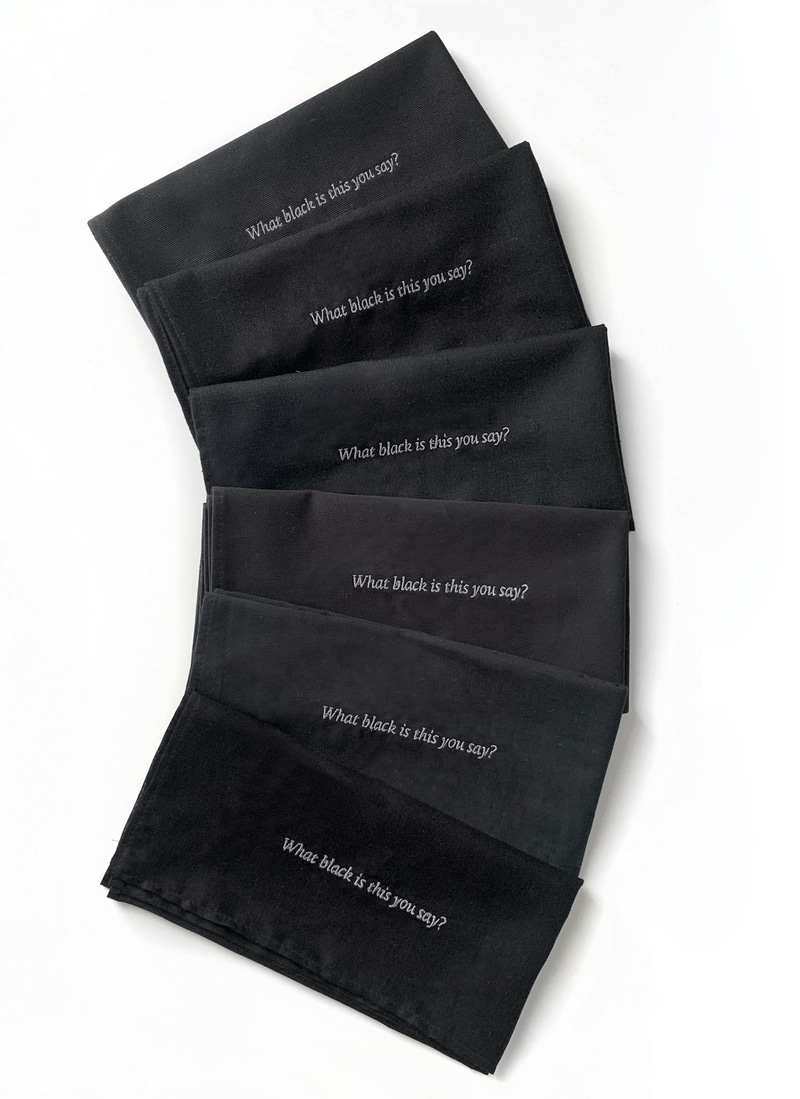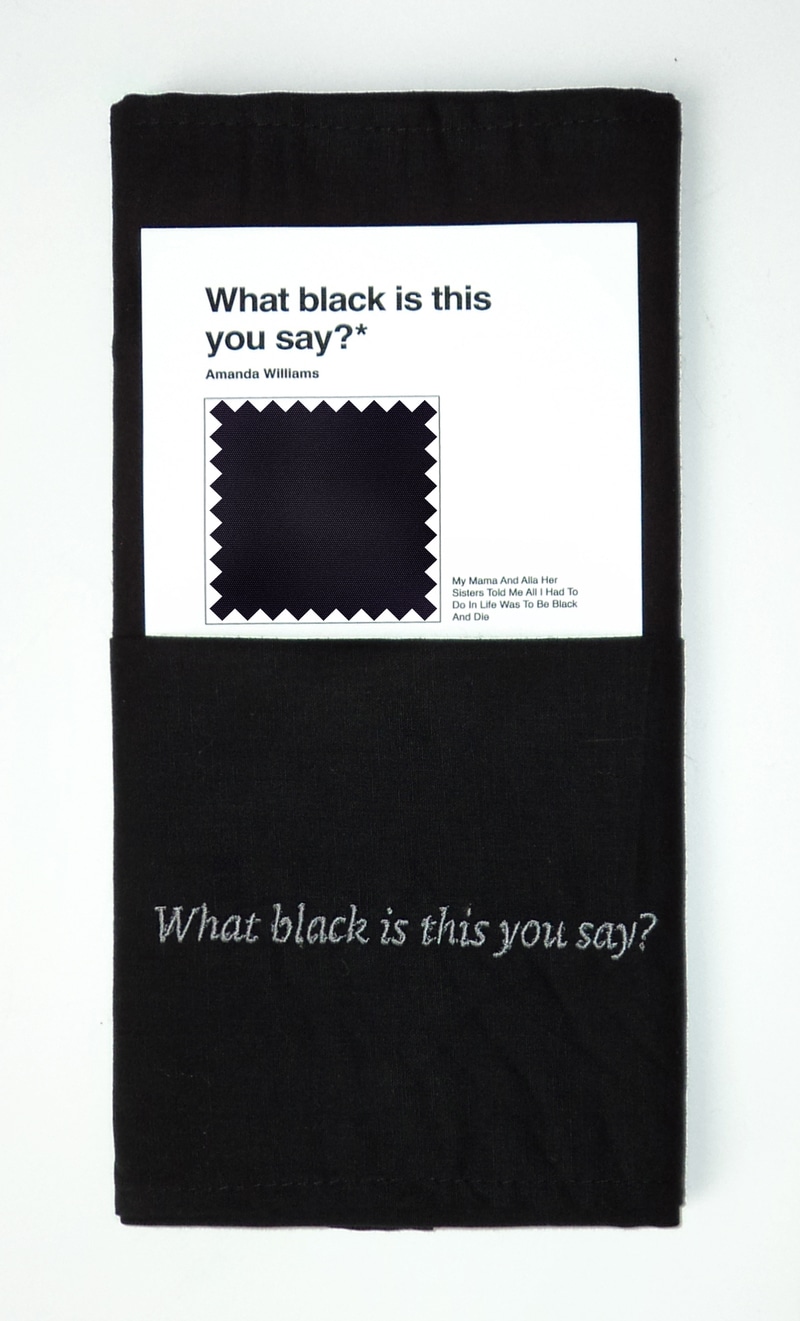 What black is this, you say

? (2020) | Limited Edition AP | $450